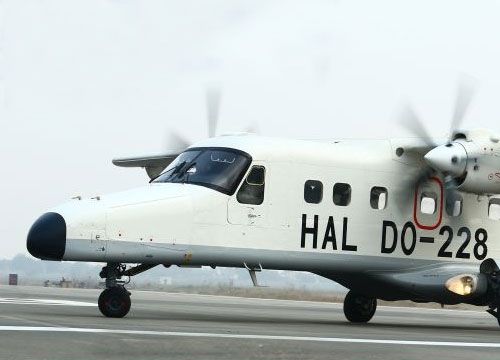 India's Hindustan Aeronautics Developing Dornier 228 Seaplane
Ong Jeng Yang, 8 Feb 2022
2 min

read
Indian state-owned aerospace and defence company Hindustan Aeronautics (HAL) is developing a seaplane based on the Dornier 228 and expects orders to come from the military and commercial sectors.
HAL management has assigned its transport aircraft division in the northern city of Kanpur to develop the Dornier 228 seaplane, reports independent Indian news website Defense Research Wing without citing its sources. 
This division has already developed and is testing the floats, it says. The Kanpur factory is where HAL manufactures the Dornier 228 under license from General Atomics Europe which bought the program last year from Switzerland's RUAG MRO International. 
Smart Aviation Asia Pacific has reached out to HAL for comment. 
HAL's division in Kanpur also plans to strengthen the fuselage midsection in case of hard landings at sea or on rivers, says the news website. 
HAL management expects orders for 25-30 aircraft to come from the military and civilian sector, the report says. But it adds sales will be a challenge, because De Havilland Aircraft of Canada Twin Otter seaplane can be cheaper and are often preferred by Indian operators.
India's ministries in charge of civil aviation and waterways reportedly plan to develop 14 water aerodromes by the end of 2024.
The Dornier 228 and Twin Otter are both 19-seat aircraft, but the Twin Otter is powered by the Pratt & Whitney Canada PT6 whereas the Dornier 228 is powered by the Honeywell TPE331. The Dornier 228 was originally made in India for military operators, but the aircraft is now certified in India for commercial use. 
HAL first proposed the idea publicly – of developing a Dornier 228 seaplane – at last year's Aero India airshow. 
Picture from themachinemaker.com shows HAL's Dornier 228.  
Ong Jeng Yang
Based in Singapore, Ong Jeng Yang has more than four years of experience working in the media industry.
Related posts
SUBSCRIBE TO OUR NEWSLETTER