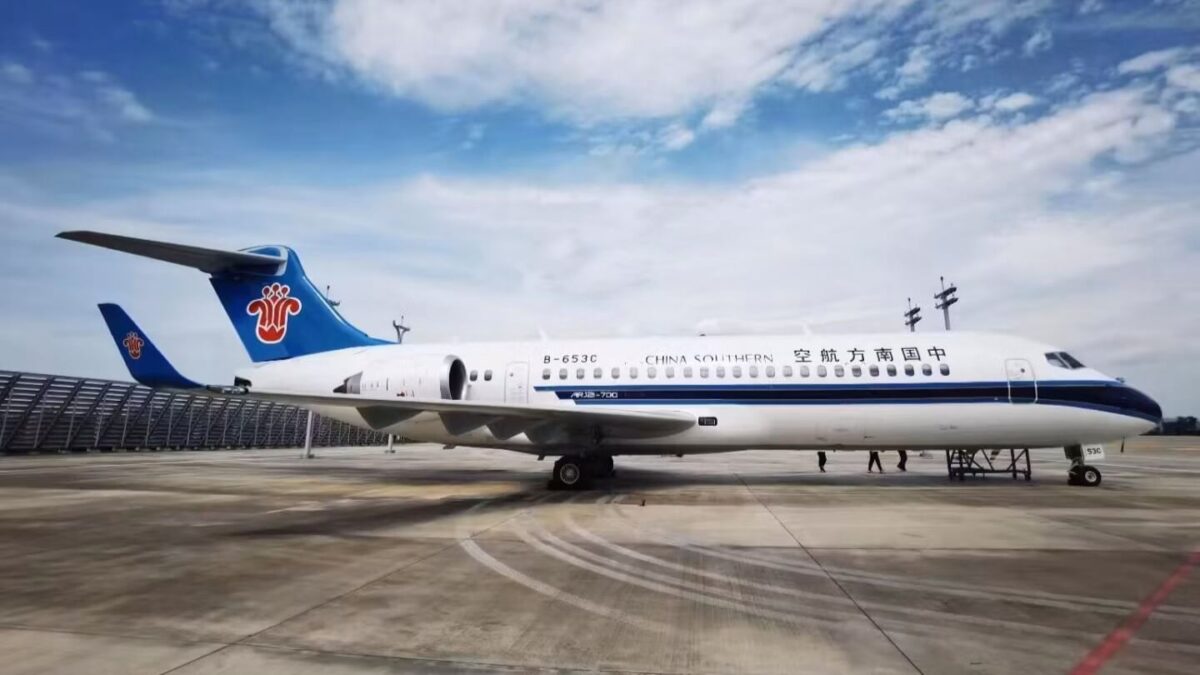 China Southern Airlines remains committed to having 35 Commercial Aircraft Corporation of China (COMAC) ARJ21 aircraft by the end of 2024.
The Guangzhou-based carriers still expects to have 35 ARJ21s by the end of 2024, China News Service reports, quoting the airline.
The airline reiterated its fleet plan when it received its eighth ARJ21, local registration B-653C, on 28 June. The ARJ21 is powered by the GE CF34-10A engine.
China Southern received its first ARJ21 on June 28 2020. It has been serving 13 domestic routes with the type and has completed nearly 3,800 flights with a total flight time of more than 6,000 hours, the report says.
On the same say, COMAC delivered Chengdu Airlines' 24th ARJ21, says news website Sichuan Online.
China's three biggest state-owned airlines, Air China, China Southern, and China Eastern Airlines, announced in August 2019, in separate stock market filings, plans to each purchase 35 ARJ21s with deliveries scheduled from 2020 through 2024, it adds.
China Eastern's subsidiary OTT Airlines operates its ARJ21s and is slated to operate the Comac C919 aircraft, the report says.
Picture Source: Commercial Aircraft Corporation of China (COMAC)
Related Stories:
China's Shanghai Aircraft Performs Its First ARJ21 4C Heavy Check (20 June 2022)
China Eastern Airlines Raising Funds For Fleet Expansion (12 May 2022)
China's OTT Has First Flight (28 December 2020)
Regional Aircraft Needed to Develop China's Regional Routes (20 November 2020)
Davy Lim
Davy is based in Singapore. He is passionate about aviation and has flight experience in various single engine piston aircraft, gliders and seaplanes from his time in the United States. Davy holds a BA in Economics from the State University of New York in Buffalo.
Related posts
SUBSCRIBE TO OUR NEWSLETTER