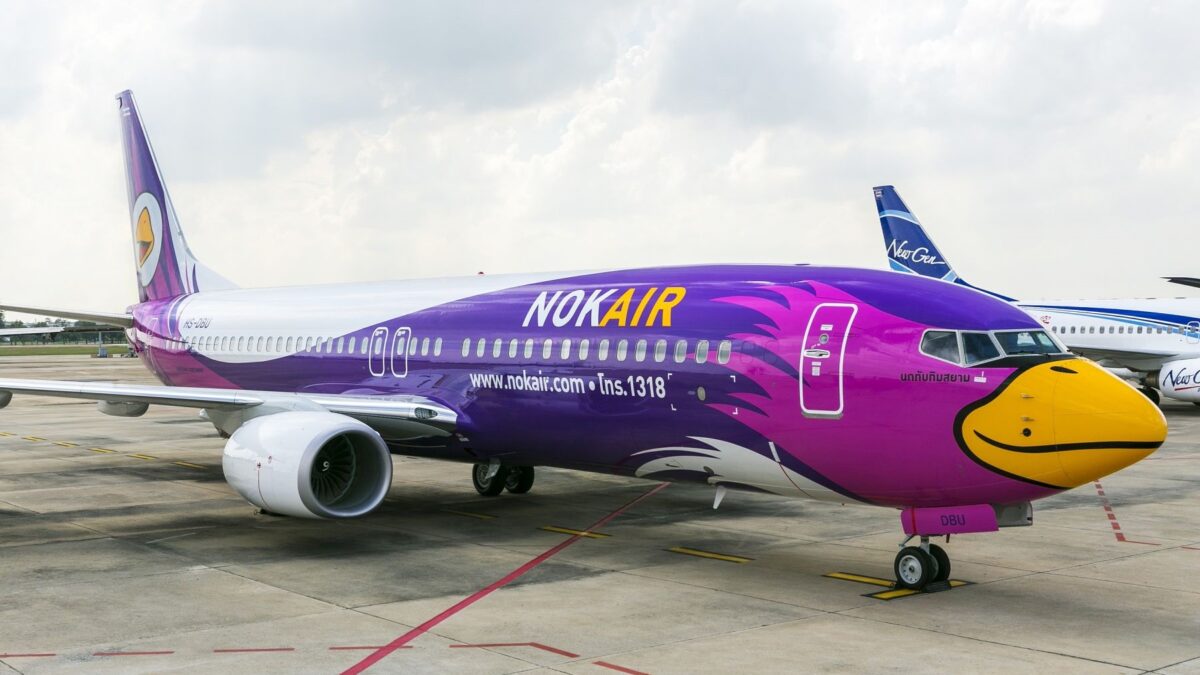 Possible delisting scares from the Stock Exchange of Thailand (SET) has led Thai budget carrier Nok Air to disclose that it will be raising more capital, to shore up its finances, and it will be restructuring its business to generate more revenue. 
Nok Air says in a statement that SET has told it about the possibility of removing Nok Air from the stock exchange, prompting Nok Air to take immediate action.
The airline says it has come up with a plan to resolve the possible delisting.
It says the plan is targeted at improving operations to increase efficiency and raise capital, in addition to entering a business rehabilitation process under Thailand's Bankruptcy Act.
"We will create more promotions to boost sales, increase revenue through air freight and upgrade current services to expand our customer base. Nok Air also has plans to add additional flight routes to accommodate more passengers," it adds.
Nok Air says it will strategize a better aircraft utilization plan so that it is more suited for the airline's routes and current situation, which will help in reducing fuel and maintenance costs that make up the bulk of operating costs.
The airline says it is in negotiations with lessors to restructure its lease agreements and will restructure its debt with some of its creditors and reorganize the airline so it is more flexible.
Nok Air says the post-pandemic recovery is an important factor in determining whether the airline will be profitable again.
It forecasts that its business this year will be better. 
Smart Aviation Asia Pacific reported last November that Nok Air suffered financial losses from 2017 till 2019 even before the pandemic hit, but in 2020 the measures and lockdown resulted in a record breaking eight billion Thai Baht (US$239 mil) loss.
The airline, which filed for bankruptcy protection July last year, has charted a new course for revival that incorporates major transformations, including to its business model, that it says are expected to turn its balance sheet around.
The central government Bankruptcy Court issued an order last September allowing the airline to go through with a business rehabilitation plan.
Nok Air has since secured agreements with nearly all of its 400 creditors including 12 aircraft lessors to restructure 5.13 billion baht in outstanding debts.
Picture Source: thailandairlinetimetable.com
Related Stories:
Nok Air Shuts Operations To Thailand's Betong International Airport A Day After Inaugural Flight (18 March 2022)
Thailand's Nok Air To Launch Services To Newly Opened Betong Airport (28 February 2022)
EXCLUSIVE INTERVIEW: Rehabilitation Gives A New Lease Of Life To Nok Air (4 November 2021)
Thailand's Betong Airport Set To Open Next Month (20 August 2021)
Ong Jeng Yang
Based in Singapore, Ong Jeng Yang has more than four years of experience working in the media industry.
Related posts
SUBSCRIBE TO OUR NEWSLETTER