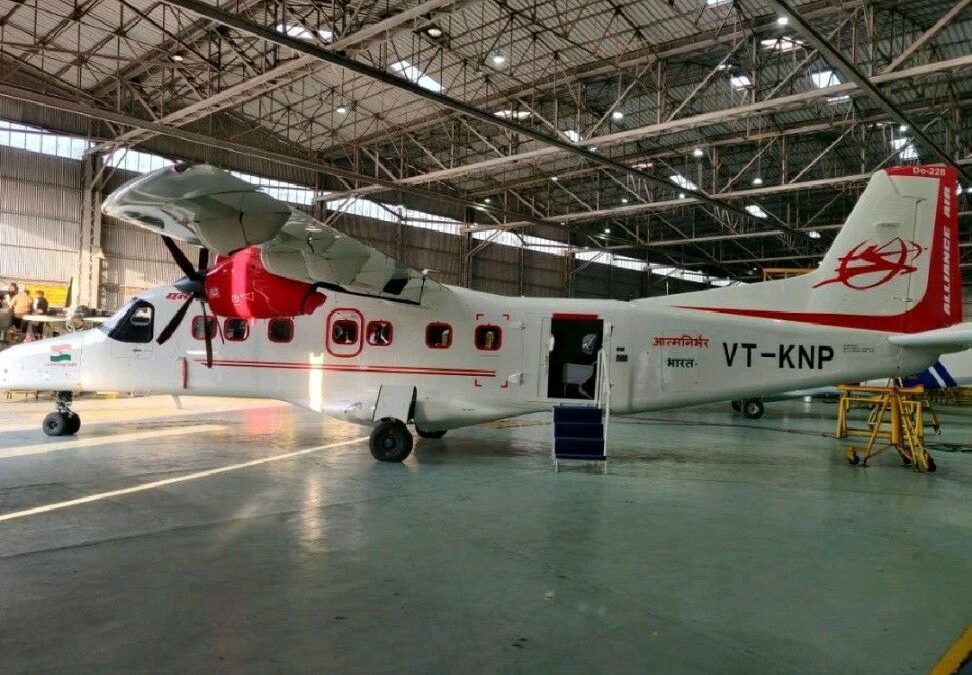 State-owned Indian regional carrier Alliance Air is inducting Dornier 228s into its fleet which it will be using to launch new routes next week in India's northeast.
The airline says in a statement it has signed an agreement with HAL to lease two 17-seat Dornier 228s and is set to launch five new routes.
These will connect Assam's Dibrugarh city to five towns in Arunachal Pradesh province as part of the UDAN- Regional Connectivity Scheme.
Alliance Air's Dibrugarh station manager, Narsing Rao Meesala, says the flights will be rolled out in phases, with the Dibrugarh-Pasighat, Dibrugarh-Tezu and Dibrugarh-Ziro routes to launch first.
The remaining two routes Dibrugarh-Tuting and Dibrugarh-Mechuka will follow, but that depends on aircraft availability, he says, though the timeline is undisclosed.
The inaugural Dornier 228 flight will occur on 12 April, with civil aviation minister Jyotiraditya Scindia and Arunachal Pradesh chief minister Pema Khandu on board. The flight will depart Dibrugarh and pass through Lilabari and Pasighat before landing in Guwahati, Meesala says.
Dibrugarh is in Assam state, around 435 km (270mi) east of the state capital Dispur. 
Pasighat, Tezu, Ziro, Tuting and Mechuka are relatively remote towns within northeast India's Arunachal Pradesh state bordering Assam and Nagaland to the south. Arunachal Pradesh shares international borders with Bhutan in the west, Myanmar in the east, and a disputed border with China in the north.
Smart Aviation Asia Pacific reported last month that photos have been circulating online showing a Dornier 228, Alliance Air's livery.
The airline signed a MOU for the lease of two Dornier 228 last September with HAL.
Picture Source: Patliputra Air Charter Linkedin
Related Stories:
India's Flybig To Buy De Havilland Aircraft Twin Otters (25 March 2022)
Growth In India's Domestic Market (14 March 2022)
India's Alliance Air To Refurbish ATR Fleet (11 January 2022)
India's Alliance Air Seeks To Lease Two ATR 42-600s (29 October 2021)
Ong Jeng Yang
Based in Singapore, Ong Jeng Yang has more than four years of experience working in the media industry.
Related posts
SUBSCRIBE TO OUR NEWSLETTER