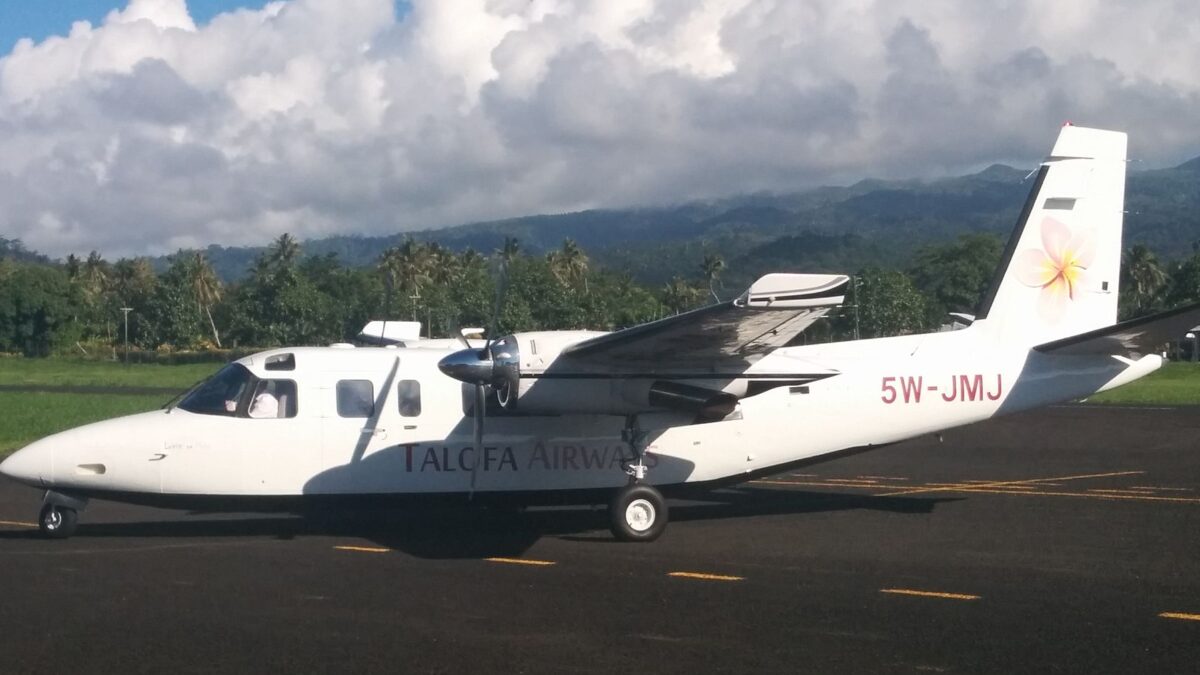 Talofa Airways Receives Cabotage Exemption in American Samoa
Edward Eng, 22 Oct 2020
1 min

read
Samoa's Talofa Airways has received a cabotage exemption from the US Department of Transportation (DOT) to fly domestically within neighboring American Samoa.
The new intra-American Samoa route is between Pago Pago, the capital, to Ta'u, in the Manu'a group of islands, says the DOT. It says Talofa Airways may serve the route for 30 days from 26 October, and DOT is authorised to renew the cabotage exemption for a further 180 days. Talofa Airways has a fleet of three nine-seat Rockwell 690B Turbo Commanders
Samoa, formerly known as Western Samoa, is a fully independent country unlike American Samoa, which is an unincorporated territory of the US. This means most US laws apply, but the US Constitution applies only partially.
DOT says it granted the exemption to Talofa Airways because there are no US carriers serving American Samoa's domestic market and no US carriers had aircraft available to serve the route.
Another mitigating factor is the American Samoa government said it needs a foreign carrier to serve the route to meet critical transport needs, DOT adds.
Under US cabotage laws, foreign carriers are normally forbidden from serving US domestic routes.  
The Manu'a islands are about 130km east of Pago Pago and have a population of about 1,100. 
The only flights to the Manu'a islands are Samoa Airways' twice-weekly Pago Pago-Fitiuta service and weekly Pago Pago-Ofu service on its De Havilland Canada Twin Otter. Like Talofa Airways, Samoa Airways is a foreign carrier.
According to local reports, Samoa Airways' cabotage waiver has recently been renewed to 8 February 2021. 
Photo: Talofa Airways
Edward Eng
Edward is based in Singapore. He writes stories on regional aviation across the Asia-Pacific region and has a background on covering socio-political issues. Edward holds a BA (Hons) in Philosophy, Politics and Economics from the University of Warwick in the UK.
Related posts
SUBSCRIBE TO OUR NEWSLETTER