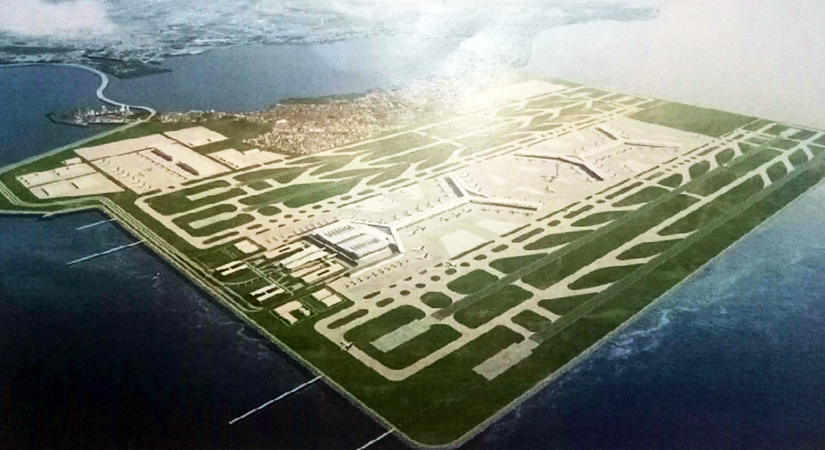 Philippine Airlines (PAL)' financial woes are adding further doubt to owner Lucio Tan's joint bid with a Chinese state-owned enterprise to redevelop Manila's Sangley Point Airport.
Philippine Daily Inquirer newspaper cites the governor of Cavite province, Jonvic Remulla, as saying the provincial government is watching developments surrounding Lucio Tan-owned businesses, including PAL's potential rehabilitation filing. Remulla says if PAL files for court protection at a US bankruptcy court, as it is reportedly planning to, the provincial government will further scrutinise the bid to redevelop Sangley Point Airport.
Sangley Point Airport is in Cavite province and 27km by road southwest of central Manila. It was previously only a military naval airport, before being opened to civil aviation – starting with domestic turboprop and general aviation – in 2019.
The Department of Transport has since been encouraging airlines to transfer turboprop flights to the airport as an alternative to Manila's main Ninoy Aquino International Airport that – prior to the pandemic – was severely congested and subject to slot constraints.
Airlines like Cebu Pacific Air have publicly said that they will operate some cargo turboprop flights to the airport in its current state. But officials from local airlines Smart Aviation APAC have spoken to say the infrastructure – both within the airport and leading to the airport – is far too poor for scheduled passenger services to be viable.
In 2019, a consortium comprising Lucio Tan-owned MacroAsia and Chinese state-owned enterprise China Communications Construction Company (CCCC) was the only bidder in a tender to redevelop the airport. The consortium put forth a US$10 billion bid in which the airport will be expanded from its current state to a four-runway international airport with an annual capacity of 130 million passengers.
MacroAsia is a conglomerate primarily holding Lucio Tan's aviation services ventures, including his 51% stake in maintenance, repair and overhaul (MRO) company Lufthansa Technik Philippines. But the conglomerate also has property development and utility businesses.
The first US$4 billion phase of MacroAsia-CCCC's plan adds an asphalt runway, a terminal with an annual capacity of 25 million passengers, and an improved road connection between the airport and the Manila-Cavite Expressway. A separate Philippine Daily Inquirer report cites MacroAsia as saying in September that it would submit the remaining post-qualification requirements within 90 days of the reopening of commercial air traffic between the Philippines and China.
Aside from the impact of COVID-19 on PAL's and Lucio Tan's finances, the new MacroAsia-CCCC-built airport also faces the challenge of another major international airport being built in Bulacan province, about 35km north of central Manila. Conglomerate San Miguel Corp's US$14.4 billion plans to handle about 100 million passengers a year when ready, and is already being built with 2026 being the estimated completion year.
Photo: MacroAsia
Edward Eng
Edward is based in Singapore. He writes stories on regional aviation across the Asia-Pacific region and has a background on covering socio-political issues. Edward holds a BA (Hons) in Philosophy, Politics and Economics from the University of Warwick in the UK.
Related posts
SUBSCRIBE TO OUR NEWSLETTER