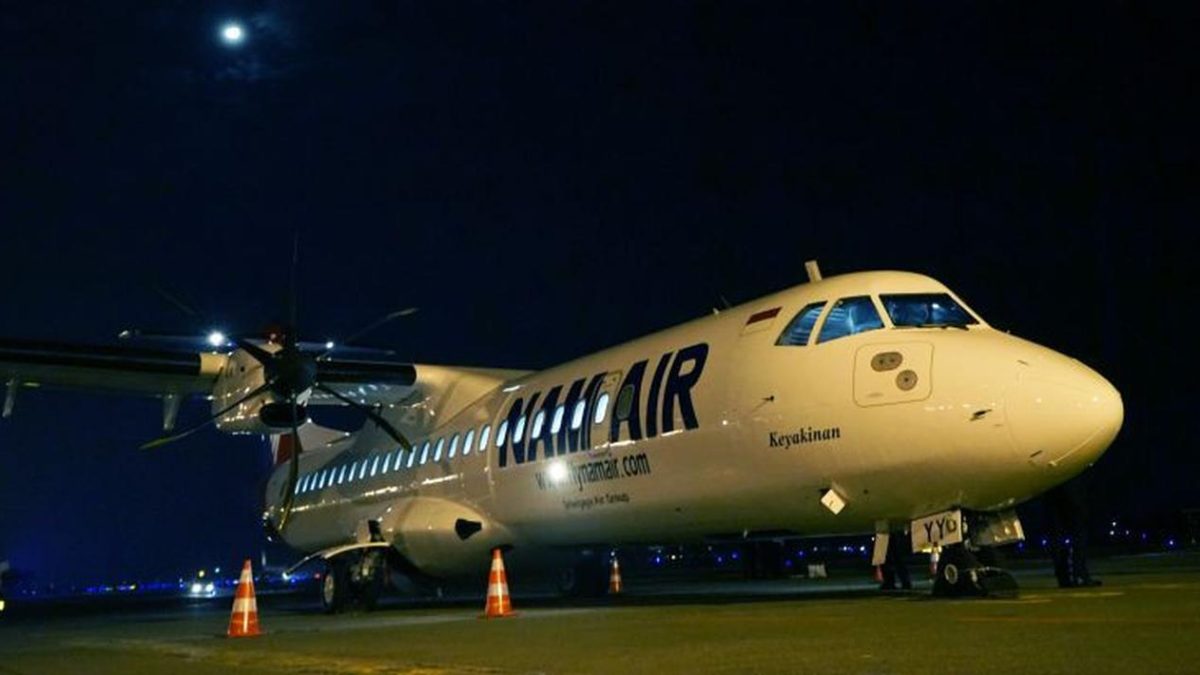 Sriwijaya Group's NAM Air is adding another four ATR 72-600s this year, which will increase its ATR fleet to six, says NAM Air president director, Jeff Jauwena.
NAM is using the ATR 72-600s to expand operations in West Papua, he says, adding that its ATRs are about two years old and are ex-Firefly and ex-MASwings aircraft from Malaysia. Malaysia Airlines Group underwent a major restructuring in 2015 and 2016 that resulted in a reduction in its fleet.
Jauwena says Sriwijaya Group had been evaluating for a long time the pros and cons of ATR 72s versus Bombardier Q400s and then actually decided against getting turboprops. But last year it had a change of mind when these Malaysian registered aircraft became available and there was Malaysian Export Import Bank (Exim) financing to support the deal.
Jauwena says they have no plans to get more ATRs beyond the six they are all committed to. He says the group is now in the market to lease more 737-800s and 737-900s with the later the preferred variant.
The 737NGs will be for Sriwijaya Air which currently has 24 737-800s, two 737-900s, six 737-500s and around eight 737-300s., he says.
Jauwena says the 737-500s are being transferred to NAM Air, which will increase its fleet of -500s to 17 from 11.
He says Sriwijaya Air's 737-300s are being phased out, because the seat capacity of the -300s is too low to compete against Lion Air, which has 220-seat 737-900ERs. The other reason is the group needs to have newer aircraft to attract pilots, he adds.
The -500 is also a smaller capacity 737, but this aircraft has proven popular with NAM Air because it can land and take off from short runways. The fact NAM Air's 737-500s have winglets is a boon, because there is a perception among the Indonesian public that aircraft with winglets are better and more modern than aircraft without winglets, confirms Jauwena.
While Sriwijaya Air and NAM Air continue to add 737s to compete on trunk routes, the group does see potential for developing smaller regional routes in Indonesia using smaller turboprop aircraft. Jauwena says NAM Air would be interested to partner with smaller turboprop operators that can provide feed into NAM Air's route network.
NAM Air partnered with Indonesian ATR operator Transnusa prior to getting its own ATR aircraft. Jauwena says under the partnership, passengers could book Transnusa flights using Sriwijaya Group's reservations system and booking engine.
Leithen Francis
Leithen is based in Singapore and has over 17 years' experience working for news organisations. He is the former deputy Asia editor of Flightglobal and the former Asia editor of Aviation Week. Leithen has a BA in journalism from RMIT University in Melbourne, Australia.
Related posts
SUBSCRIBE TO OUR NEWSLETTER