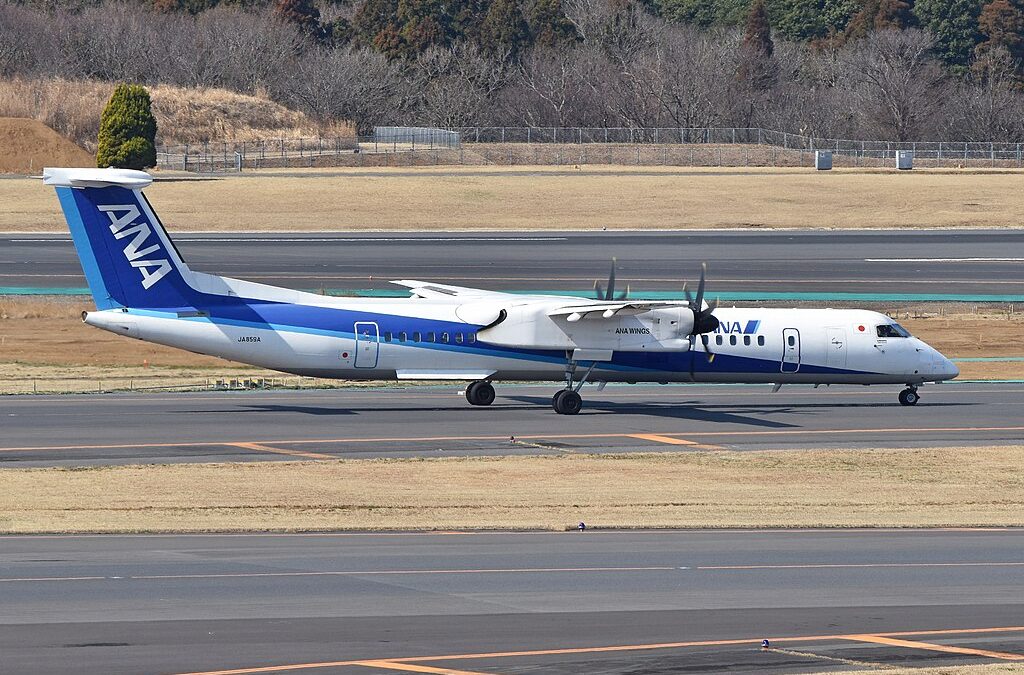 A De Havilland Aircraft of Canada Dash 8-400, operated by regional airline ANA Wings, suffered pressurization issues mid-flight yesterday, forcing the pilot to make an emergency descent.
Local Japanese news reports say yesterday's incident, involving an ANA Wings Dash 8-400 local registration JA465A, occurred after the aircraft departed from Fukuoka Airport at around 15:35hr local time headed for Osaka International Airport.
At around 16:00hr the pilot declared an emergency due to decompression of the cabin when the Dash 8-400 was at about 24,900ft. The pilot then made the aircraft descend to around 9,800 ft, the reports add.
The flight landed safely at Osaka International Airport at around 16:45hr with 78 passengers and crew on board, says the reports, adding that there were no injuries but investigations are ongoing.
ANA Wings is an All Nippon Airways domestic regional subsidiary that is based at Osaka International Airport, also known as Itami Airport.
Picture Source: commons.wikimedia.org
Japan's Regional Aviation Council Begins Campaign Promoting Domestic Regional Air Connectivity (27 October 2021)
Ong Jeng Yang
Based in Singapore, Ong Jeng Yang has more than four years of experience working in the media industry.
Related posts
SUBSCRIBE TO OUR NEWSLETTER