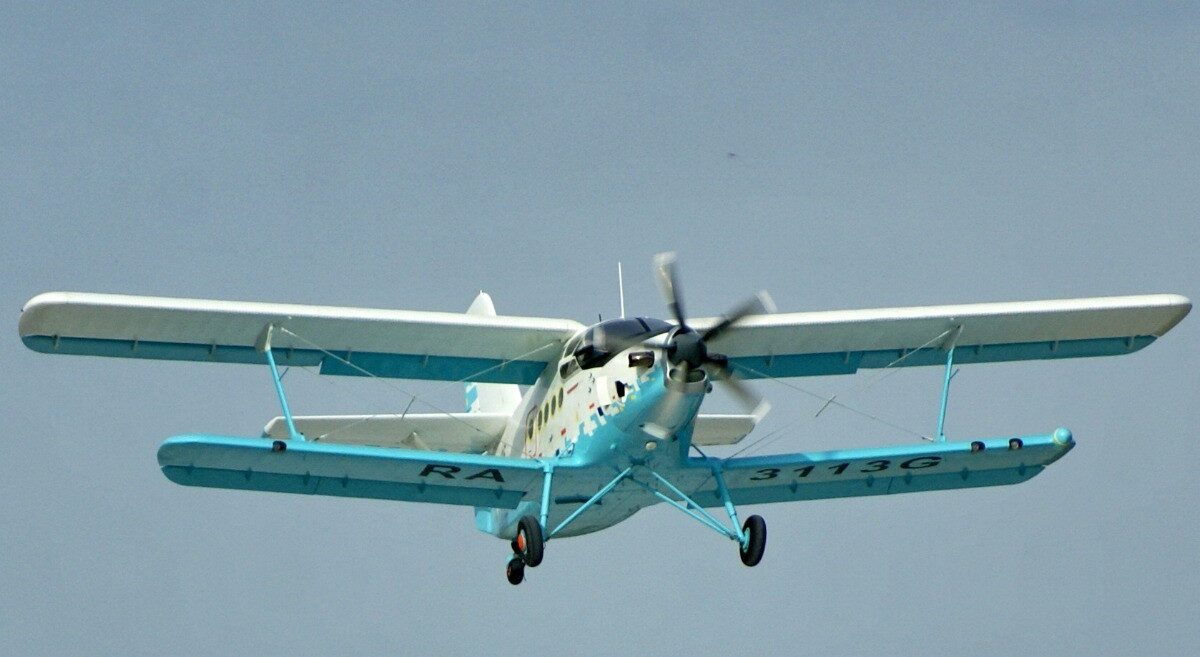 Aerospace company Nimbus Aerospace has announced that it will retrofit Antonov An-2 utility aircraft with Pratt and Whitney Canada (P&WC) PT6 turboprop engines and aims to sell more than 100 of the aircraft in Russia in addition to other markets such as Southeast Asia.
P&WC says in a statement issued at Dubai Airshow that Nimbus Aerospace will retrofit single-engine An-2 aircraft with its PT6A-67T turboprop engine to create an aircraft that will be rebranded the Legenda 550 and 570.
It describes this new aircraft as the next generation of civil certified Antonov An-2 and one that is designed for commercial use.
It is unclear who Nimbus Aerospace is, but the P&WC statement says it is a company that designs and manufactures Antonov An-2 retrofits and composite civil aircraft.
P&WC says Nimbus aims to deliver more than 100 aircraft for operations in Russia as well as deliver aircraft to international markets such as the Middle East and Southeast Asia.
The An-2 is a 12-seat Soviet-era military biplane that was first developed in the late 1940s as a military transport. But the aircraft later proved popular with civil passenger and cargo operators because of its ruggedness and ability to access extremely short, unpaved air strips in remote areas.
The earlier versions of the An-2 were fitted with Soviet-made piston engines, but later versions were fitted with Russian-made Glushenkov TVD-20 turboprop engines.
Also, about seven years ago, the Chaplygin Siberian Scientific Research Institute of Aviation (SibNIA) in Novosibirsk, Siberia, started delivering a version of the An-2 retrofitted with a Honeywell TPE-331 engine.
The PT6-powered An-2 will go into operation next year on the cold northern Russian regional routes and other remote locations such as Yakutia, says P&WC, adding that the PT6 engine operates reliably in climates with extreme temperatures and that the engine can help aircraft access undeveloped runways.
Oleg Parfentyev, director general of Nimbus International says in the P&WC statement that another benefit of the PT6A engine is it is the only turboprop engine of its kind certified for single engine instrument flight rules for commercial passenger operations in North America, Europe, and Australia.
"Our mission is to deliver a dynamic and flexible aircraft with excellent operating economics, powered by an engine that has a proven track record of safety and performance," says Parfentyev.
He says Nimbus is confident the re-engined aircraft will be a success thanks to the support of P&WC as well as, "academic and financial support of organizations headed by Vladimir Barsuk and Vladislav Levchugov."
Barsuk is a director of SibNIA, while Levchugov is CEO of Russian aircraft manufacturer Sibaerocraft which is based in Tomsk, Siberia and also operates an airfield there.  Sibaerocraft's website shows it too markets a new version of the An-2 which it has branded the Legend 570.
Editor's comment: The most ideal market for the re-engined An-2 in Southeast Asia would be West Papua where supplies need to be airlifted to remote airstrips.
Picture Source: Pratt and Whitney Canada
Related Stories:
Best On The Web | 16-31 October 2017 (3 November 2017)
Russia's Aurora Airlines To Add New Baikal Utility Aircraft (12 October 2021)
Ong Jeng Yang
Based in Singapore, Ong Jeng Yang has more than four years of experience working in the media industry.
Related posts
SUBSCRIBE TO OUR NEWSLETTER