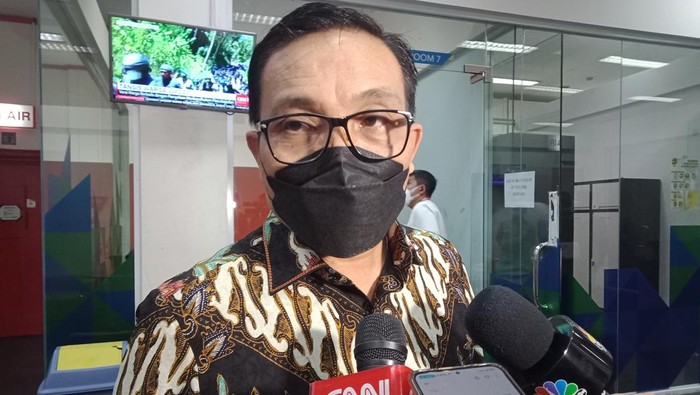 State-owned charter airline Pelita Air Service and its maintenance, repair and overhaul (MRO) arm Indopelita Aircraft Services are suspected of paying for fictitious projects.
Indonesian media outlet Detik News reports that the Banten High Court is investigating Pelita Air Service and its subsidiary Indopelita Aircraft Services.
Banten High Court's prosecutor Leonard Eben Ezer Simanjuntak says Indopelita Aircraft Services issued three contracts to technology companies PT Everest Technology and PT Aruna Karya in July 2021 for work at Pertamina's refinery at Java's Balongan city. Pertamina is Indonesia's state-owned oil and gas company and the parent of Pelita Air Service and Indopelita Aircraft Services.
"The contacts are for the procurement of 3D and software applications to be used at the refinery, but in reality these contracts never really existed, even though payments have been made," he says.
"Therefore, the Attorney General's Office (AGO) concluded that there is allegedly corruption involved in this procurement, which in turn could affect state finances [since Indopelita Aircraft Service is state-owned]," he adds.
Simanjuntak says the amount of money involved is still being calculated since the status of the case has just been raised to an investigation level.
"There are also other companies currently being investigated, including PT Vtech Internasional Teknologi which is another procurement company," he adds.
According to Indonesian media outlet Bantennews the Banten prosecutor's office claims to have investigated 11 witnesses from Indopelita Aircraft Services, domestic investment companies PT Katlim Parna Industri and PT Everest Technology, and have collected 69 evidence documents.
Smart Aviation Asia Pacific previously reported that Albert Burhan, president director of Pelita Air Service who is the former vice president treasury management at Garuda Indonesia, has been temporarily stripped of his position after being named a suspect in the ongoing corruption investigation into Garuda Indonesia.
Indonesia's deputy attorney general for special crimes, Ali Mukartono, told the media previously that a team of investigators in the Attorney General's Office is investigating information that has come to light involving alleged corruption pertaining to some aircraft financing and lease deals at Garuda Indonesia.
Featured photo from news.detik.com shows Banten High Court's prosecutor Leonard Eben Ezer Simanjuntak.
Related Stories:
Head Of Pelita Air Service Named Suspect In Garuda Indonesia Corruption Investigation (16 March 2022)
Indonesia's Pelita Air Service Starts Recruitment For A320 Pilots And Cabin Crew (1 December 2021)
Indonesia's Pelita Air Plans To Expand Into Scheduled Flights Using Airbus A320s (14 October 2021)
Ong Jeng Yang
Based in Singapore, Ong Jeng Yang has more than four years of experience working in the media industry.
Related posts
SUBSCRIBE TO OUR NEWSLETTER