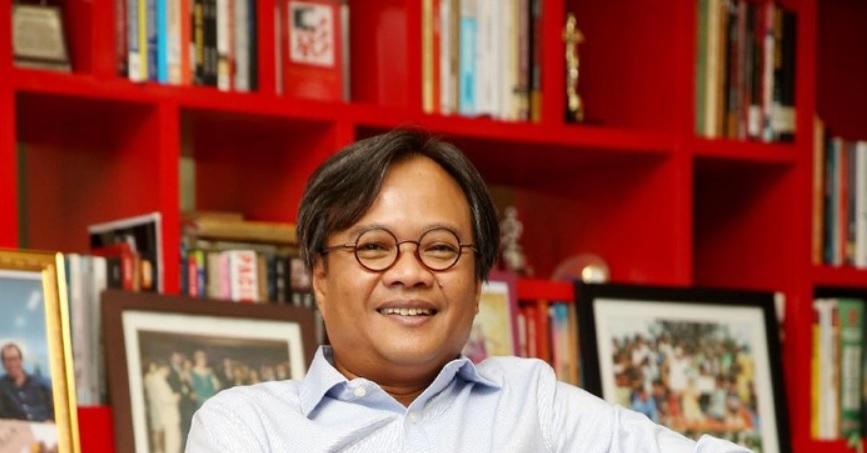 State-owned charter airline Pelita Air Service has appointed AirAsia Indonesia head Dendy Kurniawan as president director, and the airline is planning to launch scheduled passenger services soon.
Pelita Air Service says in a statement Kurniawan has been appointed president director. He was previously AirAsia Indonesia president director and president commissioner.
Kurniawan is a former chief of staff for Indonesia's Ministry of Finance and has also held various managerial positions across a slew of financial companies.
Pelita Air Service says Kurniawan will be responsible for managing all operational activities of the airline and overseeing the implementation of business strategy for its continuous expansion.
"He is entrusted with his new position considering his experience and achievements in leading one of the aviation air service providers in Indonesia for the last eight years," the operator adds, without mentioning Indonesia AirAsia.
Kurniawan says Pelita Air Service's shareholders aspire to make the airline a mainstay of the Indonesian aviation industry. He says this can be realized through hard work, teamwork, positive mentality and strong support from stakeholders, which will in turn support Indonesia's economic growth through the provision of comprehensive air transportation.
Pelita Air Service's owner is Pertamina, Indonesia's state-owned oil and gas company, but it means the airline's ultimate shareholder is the Indonesian Government.
Kurniawan will be taking over as president director from Albert Burhan, who has been reportedly stripped of his position.
Burhan has been named a suspect in the ongoing Garuda Indonesia corruption case involving procurement and leasing of regional aircraft. He is now reportedly in detention. Burhan was Garuda Indonesia vice president of treasury management from 2005 to 2012.
Pelita Air Service corporate secretary, Umar Ibnu Hasan, has told local media outlet Bisnis.com that the corruption case will not affect the charter operator's expansion plans, adding that Pelita is working on an operational plan to enter the scheduled passenger market.
"We are planning to begin our operations in maybe June or July, and we have chosen the mid-size market segment as we think that it will be more easily accepted," he says, referring to a hybrid service offering that sits between low-cost and full-service.
Hasan was unable to disclose the planned domestic scheduled routes.
Dadun Kohar, director of airworthiness and aircraft operations at Indonesia's Directorate General of Civil Aviation (DGCA), says Pelita has a business permit for commercial services but the approval to have its air operator certificate include scheduled passenger services is still in process, the report adds.
It was reported last October that the operator plans to use Airbus A320s for its scheduled flights and this information was confirmed yesterday with the arrival of two Airbus A320 aircraft, decked in Pelita's new livery, at Jakarta's Soekarno Hatta International Airport, says local media outlets.
The two aircraft flew from France's Montpellier–Méditerranée Airport via the United Arab Emirates' Sharjah International Airport, reports say.
Director of finance and general affairs of Pelita Air Service Muhammad Fauzani says the operator is working to register both aircraft in Indonesia.
He adds the arrival of the aircraft signifies the readiness of Pelita to become a scheduled passenger operator.
Picture from finance.detik.com (Rachman Haryanto) shows Dendy Kurniawan. 
Related Stories:
Indonesia's Pelita Air Service And Its Maintenance Arm Suspected Of Illegal Activities (23 March 2022)
Head Of Pelita Air Service Named Suspect In Garuda Indonesia Corruption Investigation (16 March 2022)
Indonesia's Pelita Air Service Starts Recruitment For A320 Pilots And Cabin Crew (1 December 2021)
Indonesia's Pelita Air Plans To Expand Into Scheduled Flights Using Airbus A320s (14 October 2021)
Ong Jeng Yang
Based in Singapore, Ong Jeng Yang has more than four years of experience working in the media industry.
Related posts
SUBSCRIBE TO OUR NEWSLETTER