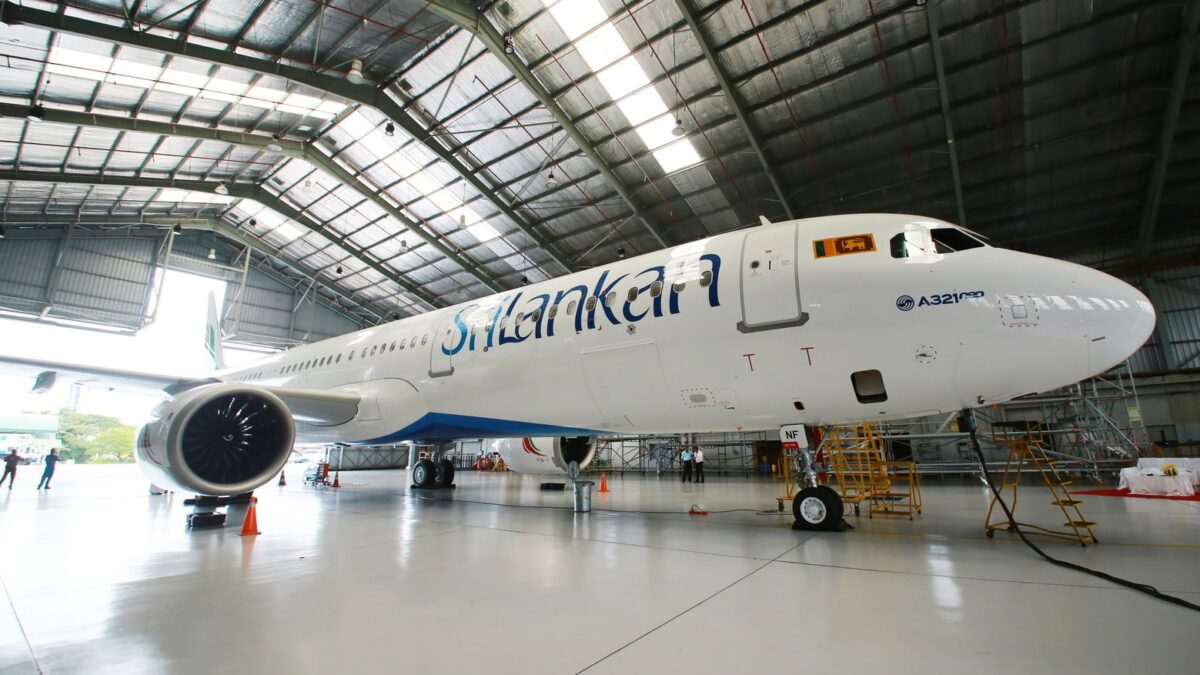 Sri Lanka's flag carrier SriLankan Airlines is making a big move in the market by seeking to dry lease a large range of aircraft, including regional jets, narrowbodies and widebodies.
The airline says in a statement it intends to dry lease the aircraft for four to six years or more, and is now inviting qualified bidders to respond to its tender.
SriLankan Airlines has listed the number and aircraft models it is interested in, as follows: 
Aircraft 

Quantity

Preferred Model Types

Lease Period

Regional jets

Up to 11

Airbus A220-100 

Airbus A220-200 

Embraer E190/E2 

Embraer E195/E2

6 years or more

Airbus A320 or Airbus A321

Up to 11

Airbus A320ceo 

Airbus A321ceo 

Airbus A320neo 

Airbus A321neo 

4-6 years

Airbus A330

Up to 10

4-6 years

New Generation Widebody

Up to 10

Airbus A330-800 

Airbus A330-900 

Airbus A350-900 

Boeing 787-9 

Boeing 787-10

6 years or more
The airline says it wants aircraft that are less than 15 years old.
Bidding will be conducted through an international competitive bidding (ICB) procedure, it says, adding that interested parties need to submit their proposals, bid acknowledgement forms as well as supporting documents to the airline before 18 April.
Once done, eligible parties will receive the necessary bidding documents from SriLankan Airlines which they then need to complete and send through by 16 May, the airline says.
Data from Planespotters.net and Airfleets.net shows SriLankan Airlines' fleet includes: six Airbus A320s, four Airbus A321s and 11 Airbus A330s. The airline has never operated regional jets before.
It was reportedly facing financial difficulties even before the pandemic. Local media reported that in the fiscal year ending March 2021, SriLankan Airlines lost 58 billion Sri Lankan rupees (US$181 million).
The airline told local media last year that if the pandemic situation improves, it will bounce back, adding that it has expanded its cargo business.
The airline says in a statement last month that it is doubling its flights to India to match pre-COVID levels, as the India market opens up.
In terms of Sri Lanka's domestic market, there are some small local operators looking to expand or enter the market, even though Sri Lanka's economy is in turmoil. 
There have been large-scale protests in the streets in recent weeks with people protesting against electricity blackouts as well as rising prices and shortages of fuel, food and other essentials. 
Smart Aviation Asia Pacific reported in January that Sri Lanka's FitsAir is expanding beyond cargo into scheduled passenger operations and is seeking De Havilland Aircraft of Canada Dash 8-400s on lease. There is also would-be start up, Fly Lankan Asia, that is aiming to launch cargo and passenger services.  The Sri Lankan Air Force's Helitours, meanwhile, recently received its commercial air operator certificate. 
Smart Aviation Asia Pacific has reached out to SriLankan Airlines for comment.
Picture Source: srilankan.com
Related Stories:
Sri Lankan Air Force's Helitours Gets Approval To Fly Commercial (15 March 2022)
Sri Lanka's FitsAir To Expand Into International Passenger Ops with De Havilland Canada Dash 8-400s (10 January 2022)
Fly Lankan Asia Aims To Start Operations Before Year-End (15 December 2021)
Start-up Fly Lankan Asia Appoints CEO (27 October 2021)
Fly Lankan Asia To Operate Boeing 737-200s and BAe 146s (17 September 2020)
Ong Jeng Yang
Based in Singapore, Ong Jeng Yang has more than four years of experience working in the media industry.
Related posts
SUBSCRIBE TO OUR NEWSLETTER