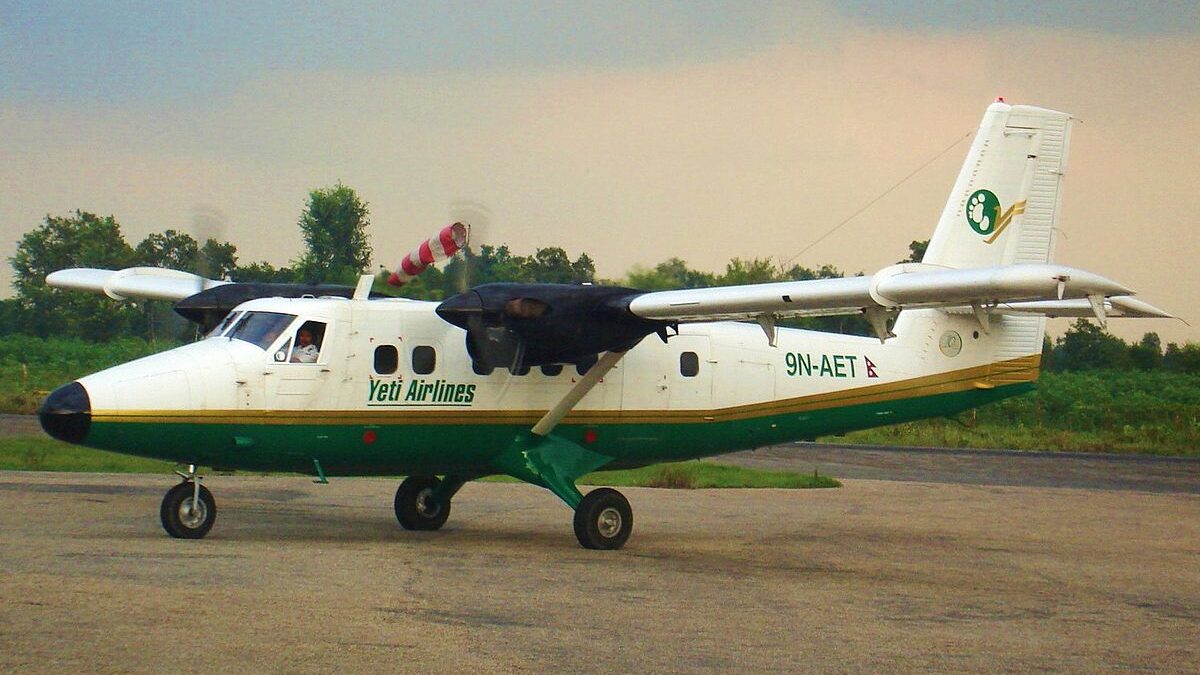 Best on the Web | January 2021
Edward Eng, 4 Jan 2021
2 min

read
Nepalese domestic aviation loses US$199 million in revenue over COVID-19 period
https://thehimalayantimes.com/business/turbulence-remains-but-clearer-skies-ahead-in-countrys-aviation-sector/
Civil Aviation Authority of Nepal director general Rajan Pokhrel says Nepal's domestic aviation market has lost over NPR23 billion (US$199 million) between March and November 2020, because of the coronavirus pandemic, and domestic and international passenger traffic has declined year-on-year 65% and 72% respectively. 
Indonesian Aerospace N219 receives type certificate
https://www.ainonline.com/aviation-news/air-transport/2020-12-28/n219-turboprop-gains-indonesian-certification
Indonesian Aerospace's 19-seat N219 turboprop aircraft has received its type certificate from the Indonesian Directorate General of Civil Aviation (DGCA). Indonesian Aerospace says the aircraft will sell for about US$5.8-$6 million, and will be produced at a rate of four aircraft a year. An amphibious N219 is also being developed, with the manufacturer aiming to gain certification for it in 2024. 
Maldivian Twin Otter seaplane lands on Indian island for the first time
https://edition.mv/news/21216
A Maldivian De Havilland Canada Series 300 Twin Otter seaplane has become the first aircraft to land at India's Maliku atoll. The Maldivian national carrier's aircraft was on its way to Ahmedabad, where it is being wet-leased by SpiceJet to provide seaplane services between Ahmedabad and the nearby town of Kevadia, Maldivian says. Maliku is 125km northwest of the Maldives' northernmost island and is nearer to the Maldives than the Indian mainland. 
Construction begins on Vietnam's Long Thanh International Airport
https://e.vnexpress.net/news/business/economy/work-begins-next-week-on-long-thanh-airport-4214494.html
The first phase of construction is about to begin for Ho Chi Minh City's new airport – Long Thanh International Airport. Transport minister Nguyen Van The says the provincial authority has already handed over most of the land in order for construction to begin. 
The first phase is expected to cost about US$4.6 billion and will be completed around 2025, he says. It comprises a four kilometre-long runway and a terminal designed to serve 25 million passengers and 1.2 million tons of cargo a year, adding overflow capacity to Ho Chi Minh City's existing Tan Son Nhat International Airport, he adds. Tan Son Nhat International Airport is operating beyond its capacity of 25 million passengers per year, having served 40.6 million passengers in 2019, says the Civil Aviation Authority of Vietnam.
Vietnam Airlines appoints new General Director
https://en.vietnamplus.vn/vietnam-airlines-has-new-general-director/194055.vnp
Vietnam Airlines' board has appointed deputy general director Le Hong Ha as its new general director. Le, who has worked at the airline since 1994 and has been a board member since August 2020, will be the airline's youngest general director ever, says the airline. 
Photo: Yeti Airlines
Edward Eng
Edward is based in Singapore. He writes stories on regional aviation across the Asia-Pacific region and has a background on covering socio-political issues. Edward holds a BA (Hons) in Philosophy, Politics and Economics from the University of Warwick in the UK.
Related posts
SUBSCRIBE TO OUR NEWSLETTER