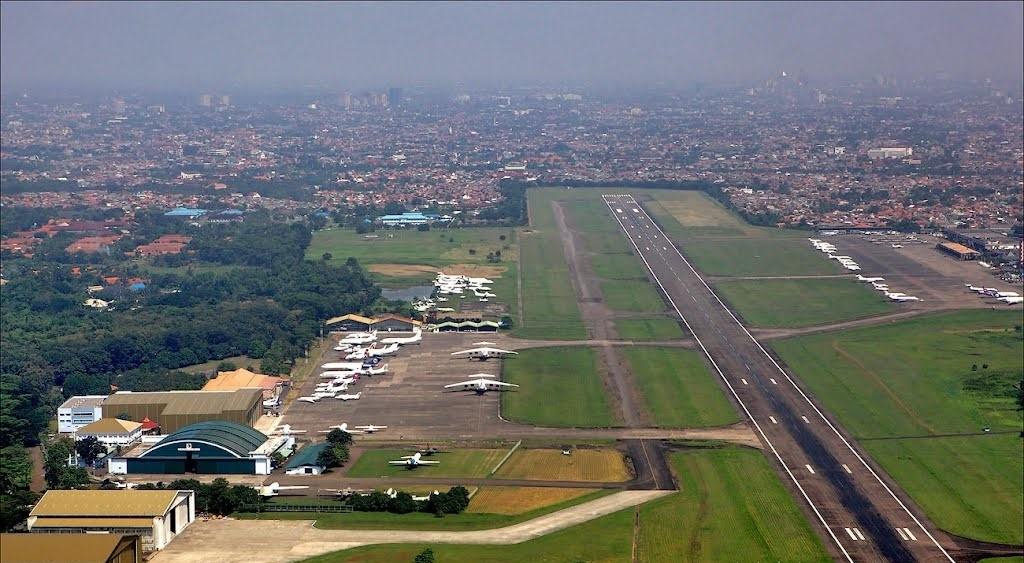 The Indonesia National Air Carrier Association (INACA) anticipates that general aviation and charter operators, many of which use turboprop aircraft, may have to move to Jakarta's Pondok Cabe and Curug airports following Halim Perdanakusuma International Airport's temporary closure for airport revitalization.
INACA secretary general, Bayu Sutanto, tells Smart Aviation Asia Pacific that scheduled flights can move to Soekarno-Hatta International Airport, Jakarta's primary airport, immediately since the airport is less busy nowadays. Scheduled operators at Halim include, for example, Lion Air and Citilink which use Boeing 737s and Airbus A320s.
But previous media reports in Indonesia have said that turboprops are forbidden from accessing Soekarno-Hatta International Airport, raising the question of where these operators will go once Halim is temporarily closed.
Bayu says airlines providing general aviation and charter flights might move to Pondok Cabe and Curug and that turboprop operators too are likely to move there as well. Some commercial charter operators, based at Halim, that have turboprops in their fleet include: Airfast Indonesia, Travira Air and Trigana Air.
Pondok Cabe Airport is a civilian and military airport in south Tangerang city, Banten province, near the southwest border of Jakarta. The city forms part of the greater Jakarta metropolitan area but is some distance away from central Jakarta.
State-owned oil company Pertamina owns the airport and its charter airline Pelita Air Service is based there. The Indonesian National Police's aviation wing as well as the navy and army's multipurpose air squadron are based at the airport, which has a runway of 1,986 m (6,516 ft).
Budiarto Airport serves the Curug district which is just outside the western outskirts of Jakarta, making it even further from the city.
The Indonesian Aviation College (STPI) and several privately-owned aviation schools are based at this airport which has a 1,602m (5,256 ft) and 1,821m-long (5,974 ft) runway.
The authorities have announced that Halim airport will close for revitalization works, but the authorities have yet to say when exactly and for how long, but local reports have said – unattributed – it will be for nine months.
Sutanto at INACA says Halim airport was exclusively for military, general aviation, business aviation and charter services.
But as Soekarno-Hatta airport suffered from over capacity, the authorities then allowed scheduled commercial airlines to fly there.
He says the busier traffic and lack of time for runway maintenance from 2013 until now, could be the reason why Halim airport needs to be temporarily closed, adding that the single runway may need major repair for safety reasons.
Indonesian news reports have suggested the issue has come to a head because Indonesia is hosting the G20 summit next year, which means many heads of state are expected to fly into Halim airport, which is equipped for military and VIP aircraft.
Picture , from dlca.logcluster.org , shows Halim and its convenient location with the Jakarta metropolitan area.
Ong Jeng Yang
Based in Singapore, Ong Jeng Yang has more than four years of experience working in the media industry.
Related posts
SUBSCRIBE TO OUR NEWSLETTER