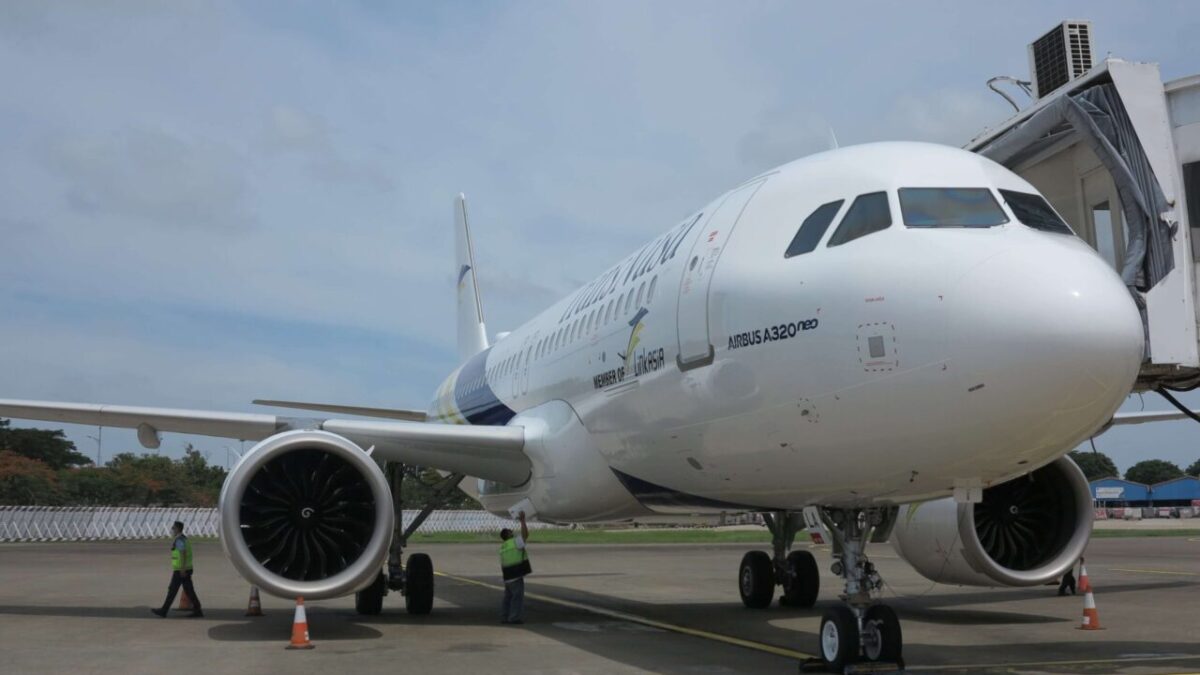 Indonesian carrier TransNusa is looking to take delivery of its second and third Airbus A320 next month, and aims to launch operations in July.
Bayu Sutanto, TransNusa managing director, tells Smart Aviation Asia Pacific the airline is still in the process of recertifying its air operator's certificate (AOC) and is currently waiting for its second and third Airbus A320.
"The second aircraft is slated to arrive in Jakarta on 17 May and the third one on 24 May," he adds.
"We may get our AOC around early June and launch our commercial flights in early July, as we need one month of preparations, such as marketing, etc," Sutanto says.
Smart Aviation Asia Pacific reported last December that the airline has already received its first Airbus A320. Sutanto also said in December, the airline's first three routes will be: Jakarta-Denpasar, Denpasar-Yogyakarta and Jakarta-Yogyakarta.
TransNusa used to be a regional airline that operated ATR 72s, but it suspended all operations in September 2020 in the wake of the pandemic and let is AOC lapse. Then it decided to relaunch operations as a low-cost carrier, citing a shift in market dynamics as the main reason.
Meanwhile, photos of a Commercial Aircraft Corporation of China (Comac) ARJ21 in TransNusa's livery surfaced online last December along with media reports stating that the aircraft has completed a pre-delivery test flight from Shanghai's Pudong International Airport.
Sutanto declined to comment, when asked today about the ARJ21.
The ARJ21 has no US FAA or European Aviation Safety Agency certification, so it means Indonesia's Directorate General of Civil Aviation (DGCA) would need to certify the aircraft itself or validate the Civil Aviation Administration of China's type certificate.
Currently there are no overseas operators of the ARJ21, potentially making TransNusa the first.
Picture from TransNusa shows the airline taking delivery of one Airbus A320.
Related Stories:
Indonesia's TransNusa Poised To Receive Its First Comac ARJ21 (23 December 2021)
Indonesia's TransNusa Set To Be Next Budget Airline In Indonesia (15 December 2021)
Indonesia's TransNusa Aims To Resume Flights Early Next Year (13 October 2021)
Ong Jeng Yang
Based in Singapore, Ong Jeng Yang has more than four years of experience working in the media industry.
Related posts
SUBSCRIBE TO OUR NEWSLETTER