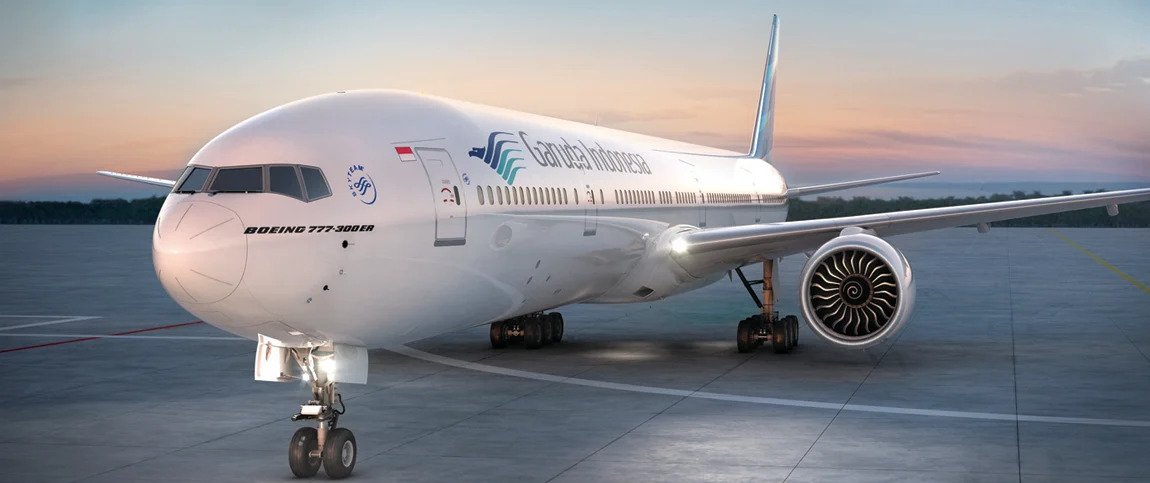 Indonesian lawmakers have approved a government plan to inject 7.5 trillion rupiah (US$522 million) state capital into flag carrier Garuda Indonesia, once it reaches a debt settlement with creditors.
Local media reports say the working committee of Indonesia's House of Representatives Commission VI has conveyed its support for the trillion rupiah state capital investment plan to help Garuda Indonesia restructure financially. This commission governs the areas of trade, industrial, investment, cooperatives, small and medium scale enterprises, as well as state-owned enterprises affairs.
However, Garuda Indonesia must first reach a debt settlement with its creditors as the airline is still in the process of its postponement of debt payment obligations (PKPU), the reports say.
The committee has also urged the Ministry of State-Owned Enterprises and Garuda Indonesia to consistently adhere to the airline's business plan, optimize routes and the aircraft fleet, implement plans to reduce lease rates as well as increase revenue from cargo and other sources, the reports add.
Erick Thohir, minister for state-owned enterprises, tells local media it is a 'must' to rescue Garuda Indonesia and thanked the committee's commitment to the rescue plan.
He says the ministry and Garuda Indonesia will follow the committee's recommendations and improve corporate governance with a clear timeline and benchmarks.
Garuda Indonesia says in a statement the lawmakers' group "has conveyed its understanding of a potential involvement of a strategic investor to support the restructuring" of its performance.   No potential investors, however, were mentioned in the statement.  
Smart Aviation Asia Pacific reported previously that Garuda Indonesia ran into financial troubles and owes monies to various creditors. The government has since stepped in to help restructure the airline's debt.
Picture Source: Garuda Indonesia
Related Stories:
Indonesian Government Investigating Garuda Indonesia For Alleged Corruption Involving Some Aircraft Lease And Financing Deals (31 December 2021)
Garuda Indonesia Responds To Queries On Why It Pays Higher Aircraft Lease Rates (8 November 2021)
Another Creditor Sues Garuda Indonesia (26 October 2021)
Indonesian Court Gives Garuda Indonesia Some Financial Respite (21 October 2021)
Govt Says Garuda Indonesia Being Liquidated Is A Possibility (19 October 2021)
Ong Jeng Yang
Based in Singapore, Ong Jeng Yang has more than four years of experience working in the media industry.
Related posts
SUBSCRIBE TO OUR NEWSLETTER