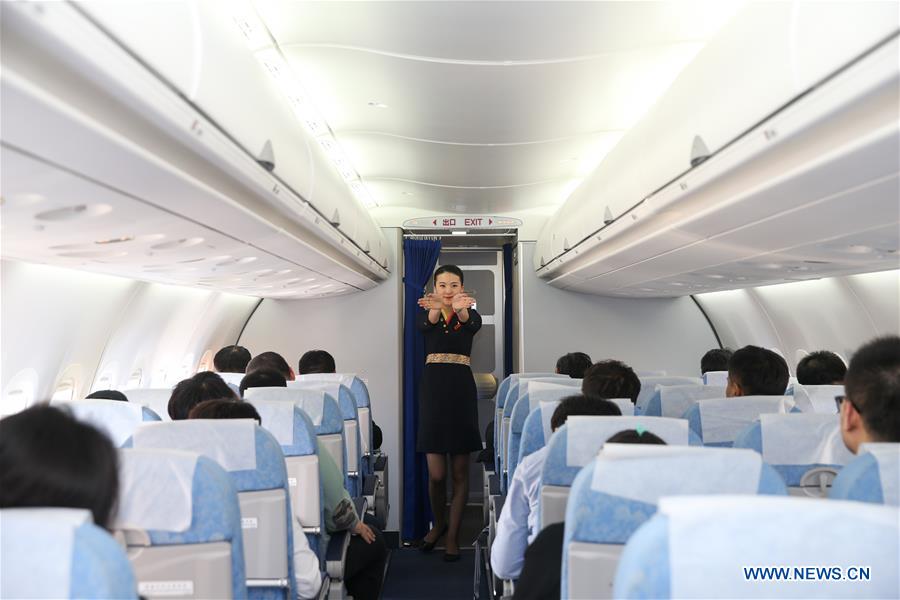 The Commercial Aircraft Corporation of China's (COMAC) ARJ21 programme has chosen French seat manufacturer Expliseat as a supplier for its aircraft.
Expliseat says in a statement the seat chosen for the ARJ21 is a new version of its TiSeat E2 product, which it claims is the world's lightest reclining seat. The new seat will be custom- developed for the dimensions of the ARJ21, it adds.
The company says the new seat will be the first ever on a COMAC aircraft that is made from composite materials, and that the contract is its first in China.
The TiSeat E2 weighs 5kg and has a width of 18 inches, according to the manufacturer's specifications. Expliseat says its seat is 40% lighter than its best competitor due to its extensive use of titanium and carbon fibre composite materials, as well as innovations such as a different recline mechanism.
Being a lighter seat means operators can enjoy lower fuel burn and have more seats at the same maximum takeoff weight, Expliseat says. COMAC lists its ARJ21 as a 78-90-seat aircraft.
Expliseat has a two-seater TiSeat E2 variant that is compatible with the De Havilland Canada Dash 8-family, the Embraer E-jet family and the Bombardier CRJ family. It also has a three- seater variant compatible with Boeing 737 and Airbus A320 aircraft. All its seats have been certified by the US and European civil aviation authorities to the 16G dynamic load standard, which involves head injury criteria tests, according to its specifications.
Expliseat says because its development process and the seats are modular in design, it has been successful in certifying seats for various aircraft types on short notice. But the manufacturer fails to say when the new ARJ21 seat will be certified by the Civil Aviation Administration of China.
Photos: Xinhua and Expliseat
Edward Eng
Edward is based in Singapore. He writes stories on regional aviation across the Asia-Pacific region and has a background on covering socio-political issues. Edward holds a BA (Hons) in Philosophy, Politics and Economics from the University of Warwick in the UK.
Related posts
SUBSCRIBE TO OUR NEWSLETTER