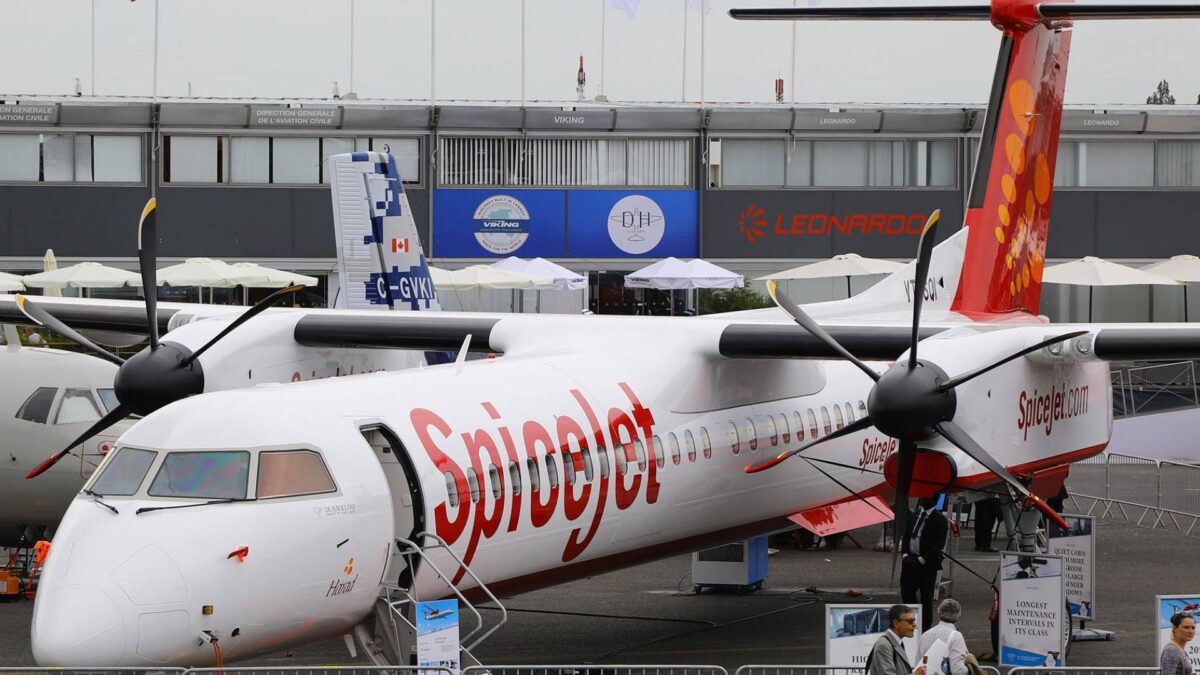 India's second largest airline SpiceJet has settled its dispute with Credit Suisse – which is representing Swiss maintenance, repair and overhaul company SR Technics – regarding monies owed for engine overhaul.
SpiceJet says in a statement it has reached an in-principle commercial settlement with Credit Suisse and the process of documentation is underway.
"SpiceJet has already deposited US$5 million based on the direction of the Madras High Court and there is no adverse financial liability on the airline. The settlement involves payment of an amount over a mutually-agreed period of time," it adds, though the timeline was not disclosed.
The dispute is over an agreement SpiceJet and SR Technics signed in 2011 for the provision of engine maintenance services, Smart Aviation Asia Pacific previously reported. SR Technics overhauled CFM International CFM56 engines for SpiceJet's fleet of Boeing 737s. 
SpiceJet purportedly failed to make payments of up to US$24 million, prompting SR Technics to appoint Credit Suisse as representative for the legal case.
While SpiceJet argues SR Technics made a fraudulent misrepresentation of having applicable India Directorate General of Civil Aviation (DGCA) approval, the Madras High Court passed an order last December, ruling that Spicejet is to be wound up and directed an official liquidator to take over the airline's assets. 
SpiceJet appealed, but the Madras High Court dismissed the appeal. The court did, however, stay the case to 28 January this year, granting the airline time to appeal to the Supreme Court.
SpiceJet says the settlement with Credit Suisse follows the company's successful settlements with Boeing, De Havilland Aircraft of Canada (DHC) and aircraft lessors such as CDB Aviation and Avolon.
Media outlets reported last December that SpiceJet had entered into a settlement agreement with DHC, the manufacturer of DHC Dash 8-400, adding that parties have agreed to settle all their disputes related to the aircraft purchase agreement and component solution agreement, subject to compliance with the terms of settlement.
Picture Source: AIN / David McIntosh
Related Stories:
India's SpiceJet Loses Appeal In Court (12 January 2022)
India's SpiceJet Reaches Settlement With De Havilland Canada  (16 December 2021)
India's SpiceJet Could Cease Operations Over Unpaid Debts (8 December 2021)
UK High Court Issues Summary Judgement Against SpiceJet And In Favour Of De Havilland Aircraft of Canada (7 March 2021)
De Havilland Closing Its Assembly Line and What It Means For Operators and the Programme (19 February 2021)
SpiceJet Makes Counter-Claim Against De Havilland Canada (17 June 2020)
De Havilland Canada Sues India's SpiceJet (18 March 2020)
Ong Jeng Yang
Based in Singapore, Ong Jeng Yang has more than four years of experience working in the media industry.
Related posts
SUBSCRIBE TO OUR NEWSLETTER