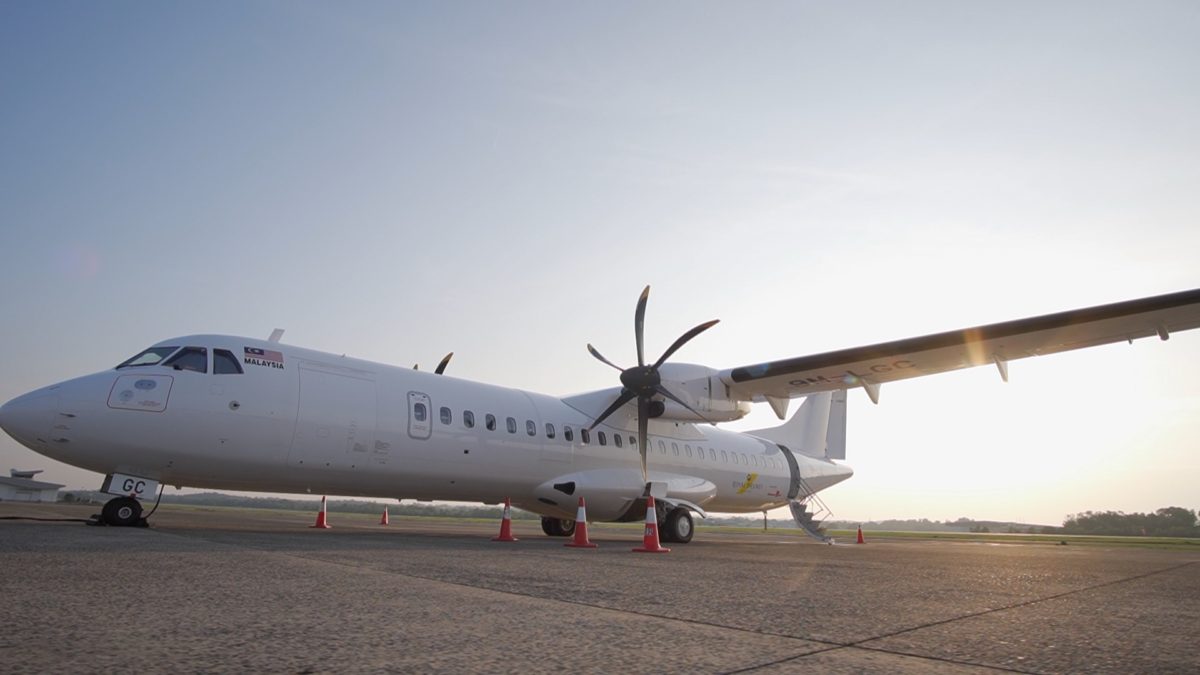 Royal Brunei Airlines' turboprop subsidiary, RB Link, is set to further connect Brunei to the rest of Borneo island as it rolls out new destinations later this year.
These new RB Link services will connect Brunei's capital Bandar Seri Begawan to the cities of Bintulu, Sandakan, Sibu and Tawau in East Malaysia; and Balikpapan in Indonesia's East Kalimantan province, Royal Brunei Airlines chief commercial officer, Martin Aeberli, tells Smart Aviation APAC. All of these will start between October and December this year, he says.
RB Link's fleet comprises of two ATR 72-600s wet-leased from Malaysian low-cost carrier Malindo Air. RB Link is marketed as being full-service and Aeberli says the cabin crew are trained to Royal Brunei Airlines' standards.
Aeberli says the current routes from Bandar Seri Begawan to Kuching and Kota Kinabalu in East Malaysia have seen very high loads since their launch in July. Royal Brunei replaced its four times weekly Airbus A320 service on the two routes with a daily ATR service, he adds.
Aeberli says: "We have had no problems getting our Malaysian passengers to fly [turboprops]. Brunei passengers have been a bit harder to convince, because of the absence of ATRs in that market historically. But they change their minds once they've flown one."
He says RB Link is also looking beyond the five new cities and is considering connecting to three more destinations in Borneo and adding a third and fourth ATR 72 in the mid to long-term, he adds.
This is because Brunei considers Borneo its hinterland, Aeberli says, adding that there are many people in the country who have social, cultural and economic ties to elsewhere on Borneo island.
"I met a family [from Brunei] recently who took the bus to Balikpapan. It took them 23 hours, and they had to go through Kuching to cross the border into Indonesia. There are many people like them across the island – Borneo has ten cities with over 300,000 people each – who will find our services extremely useful," Aeberli says.
Royal Brunei Airlines also sees RB Link as a way to connect Borneo residents to an international hub where long-haul international flights operate, Aeberli says. The parent airline, for instance, flies pilgrims directly to Jeddah for the Hajj, he adds.
"Of course, it is also a good proposition for people and tourists coming in from overseas. You can fly from London Heathrow to Brunei, for example, and connect across Borneo easily with RB Link," Aeberli says.
Edward Eng
Edward is based in Singapore. He writes stories on regional aviation across the Asia-Pacific region and has a background on covering socio-political issues. Edward holds a BA (Hons) in Philosophy, Politics and Economics from the University of Warwick in the UK.
Related posts
SUBSCRIBE TO OUR NEWSLETTER