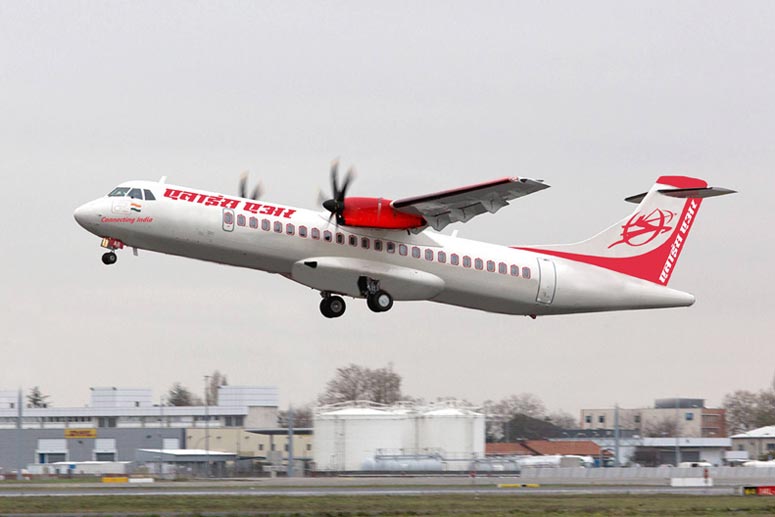 Some flights by India's state-owned airline Alliance Air were cancelled on Friday (2 September) because some of its pilots went on strike over wages, but the matter has since been resolved for the time being.
Local news reports, citing unnamed sources at the airline, say top management were able to placate the striking pilots late on Friday by agreeing to hold a board meeting on 16 September where the issue of pilot salaries will be discussed.
The reports say the pilots went on strike on Friday calling for full restoration of their salaries to be pre-COVID levels.
The airline reportedly cut pilot salaries during the pandemic by 60% and only partially restored salaries in April.
The strike on Friday led to some air services being cancelled, says the reports. Alliance Air operates 18 ATR 72s, one ATR 42-600 and two Dornier 228s to 48 destinations in India, mostly remote parts of the country.
India's government sold Air India earlier this year, but retained ownership of Alliance Air. News reports in India in July, citing unnamed sources at the ministry of civil aviation, say the government is preparing to sell the airline.
Editor's comments: The pilots' concerns are valid. India's domestic market has recovered to pre-COVID levels, so there is really no justfication to continue the wage cuts. The CEO, Vineet Sood, joined the airline in July 2021 and was previously chief financial officer of Biman Bangladesh Airlines, so correct to assume he's a 'numbers guy'. Reports emerged in July that the Indian Government is getting Alliance Air ready for sale. When selling a business, it is natural to want to keep costs low, so the books – in other words company financials – look good, but that should not come at the expense of pilot salaries.
Feature picture shows one of Alliance Air's ATR 72s
Related articles:
India's Govt Working Towards Sale Of Alliance Air (28 July)
India's Alliance Air Outlines Route Plans For ATR 42-600s (15 July 2022)
India's Alliance Air Launches Route In Northeast India (3 June 2022)
India's Alliance Air Officially Separates From Air India (18 April 2022)
India's Alliance Air Set To Launch New Routes With Dornier 228 Aircraft (7 April 2022)
India's Alliance Air To Refurbish ATR Fleet (11 January 2022)
India's Alliance Air Seeks To Lease Two ATR 42-600s (29 October 2021)
Related posts
SUBSCRIBE TO OUR NEWSLETTER