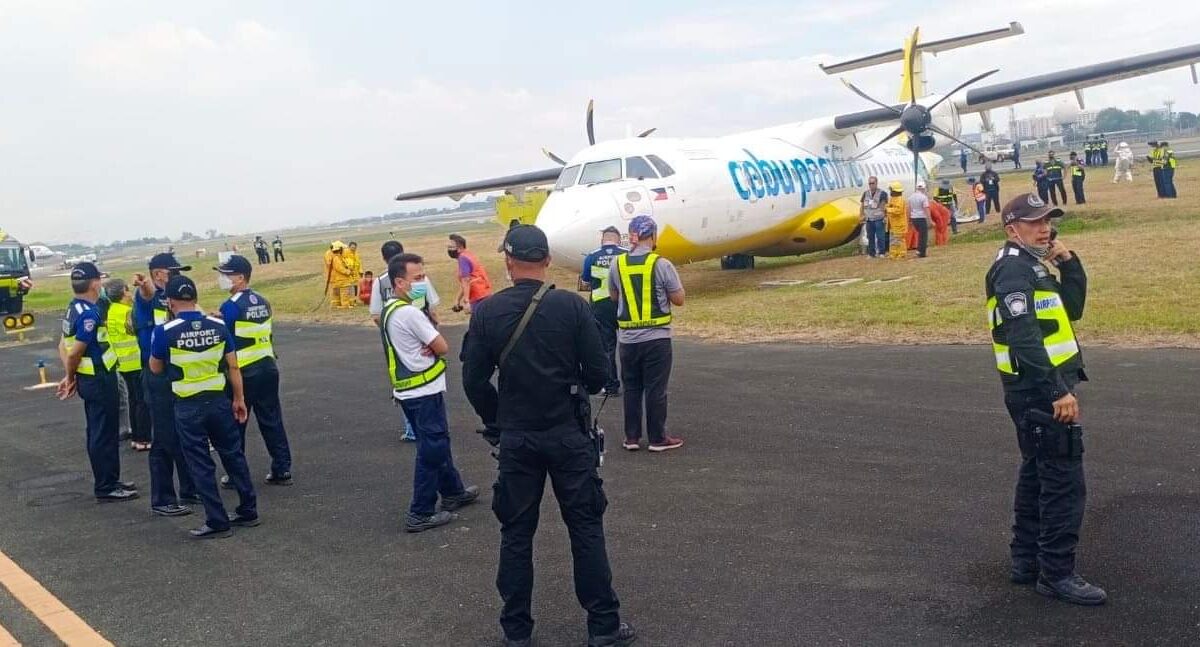 A Cebu Pacific Air ATR 72-600 came off the airport runway at Manila's airport, causing some other flights to be delayed and rerouted to other destinations.
The runway excursion occurred at 11:45hr local time yesterday when one of the airline's ATR 72-600s, local registration RP-C7283, landed at Manila's Ninoy Aquino International Airport (NAIA) after completing a flight from the Philippines' Naga Airport, Cebu Pacific says in a statement.
"All 42 passengers and four crew safely deplaned with no reported injuries. The affected passengers have since been assisted accordingly and have left the airport," the airline notes.
NAIA says in a statement the aircraft swerved from the runway onto the adjacent grassy portion while landing, prompting emergency services such as fire and rescue, medical, airport police and operations to be activated.
It says runway 06-24 had to be temporarily closed as the disabled aircraft obstructed the path. Smaller aircraft were still able to fly in and out of the airport using runway 13-31 but bigger aircraft had to divert to other airports while units worked on recovering the aircraft, says NAIA.
The aircraft was eventually towed away and brought to a hangar beside Terminal 4 around 13:05hr, says NAIA. After clearing operations and a safety inspection, the runway was reopened at around 13:35hr same day, NAIA adds.
Philippine Airlines (PAL) says in a statement that its flights departing Manila for: London, Dammam, Dubai and Doha had to be put on hold due to the runway's temporary closure. Other PAL flights returning from Ho Chi Minh City, Cagayan de Oro and Iloilo were also diverted to Pampanga's Clark International Airport, says PAL.
PAL also says its Cebu-Manila, Davao-Manila, Cotabato-Manila, Manila-Tagbilaran-Manila and Manila-Laguindingan-Manila flights were delayed between 18 minutes to two and a half hours.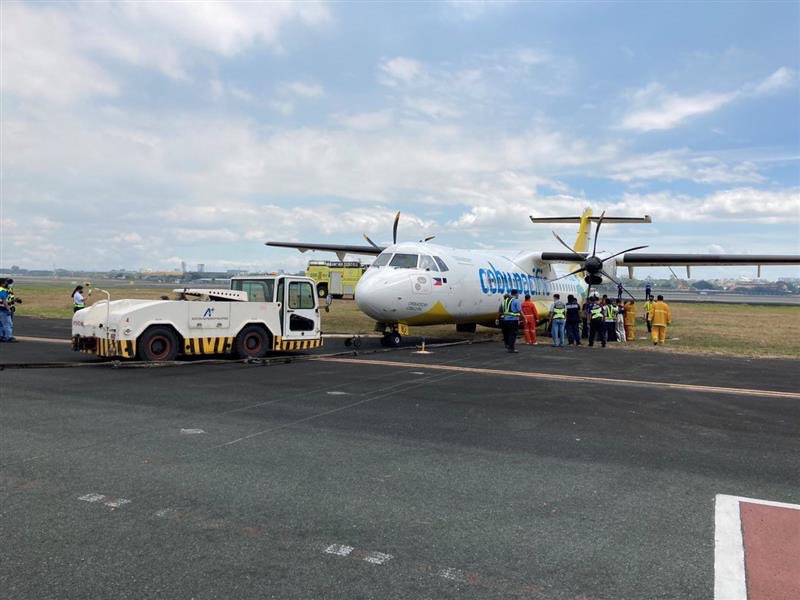 Videos and photos online show the aircraft on grass, with various units such as the police and tow truck at the scene.
NAIA's scene after the incident. (Video Source: Raoul Esperas Twitter)
Featured photo from Raoul Esperas Twitter shows the aftermath of the incident.
Related Stories:
Philippines's Cebu Pacific Air Reports Growth In Cargo Revenue (24 August 2021)
Air Passenger Traffic In Philippines Sees Massive Dip During Pandemic (17 September 2021)
Ong Jeng Yang
Based in Singapore, Ong Jeng Yang has more than four years of experience working in the media industry.
Related posts
SUBSCRIBE TO OUR NEWSLETTER