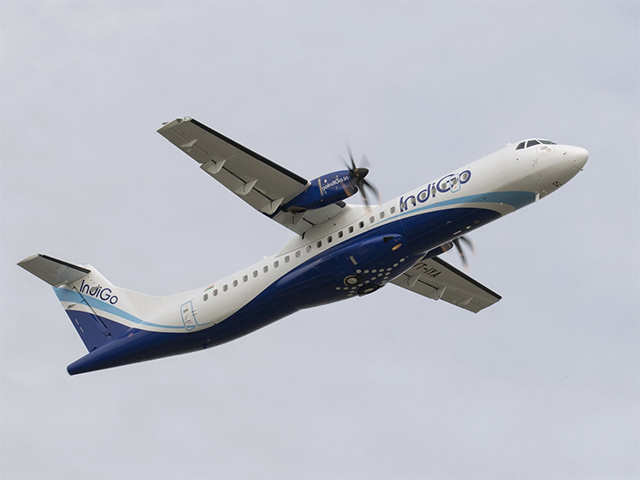 Indian low-cost carrier Indigo, which is about to expand its domestic network, has been helping to transport COVID-19 vaccines.
It has been using the belly-hold on its Airbus A320-family aircraft and has started to use its ATR 72-600s to transport vaccines as well, Indigo chief commercial officer, Willy Boulter, tells Smart Aviation APAC.
Our first ATR flight for transportation of vaccines was from the southern city of Hyderabad to Vijayawada Airport in Andhra Pradesh province, says Boulter.
The airline operates a fleet of 25 ATR 72s, says Boulter, adding that the turboprops serve domestic airports that the Airbus aircraft are unable to access, because the runways are too short. The turboprops are used to serve destinations – like some in the south – where the market is too small to support a 180-seat jet aircraft economically, he says.
Indigo has scaled back its international network, because of the international flight restrictions imposed by the pandemic.
The carrier is only operating one-fifth of its international capacity and that it is mostly to Gulf states, says Boulter. Details on the airline's website show it used to serve 24 overseas destinations. Boulter says it is now only serving about seven, such as: Abu Dhabi, Doha, Dubai, Kuwait, Sharjah as well as Male in the Maldives and Dhaka in Bangladesh.
But Boulter says: "We have been pleasantly surprised by the demand domestically."
He says Indigo is operating 80% of its pre-COVID domestic capacity, "and we hope to go to 100% as soon as possible."
The airline recently announced it will be launching services to seven new domestic destinations, increasing its domestic network to 68 destinations from 61. Boulter says some of these new services will use ATRs.
Indigo says in a statement it will be launching a daily service on February 22 from New Delhi to Leh, the largest town in northwest India's Ladakh region. Ladakh is popular with tourists, as it is a very picturesque mountain area that is part of the larger Kashmir region.
Indigo says it will also be launching services in February to Darbhanga, a city in the remote northeast region of India bordering Nepal. The airport there is a military airport that was recently opened to commercial airlines.
The airline says it will launch services in March to Kurnool, a city that was the original capital of Andhra Pradesh province, and to Agra which is the northern Indian city famous for the Taj Mahal. This will be followed by the launch of services in April to Bareilly, a city in Uttar Pradesh, and services to Durgapur, a city in West Bengal province. In May the airline will launch services to Rajkot, a city in northwest India's Gujarat province near the border with Pakistan.
Boulter says Indigo was Airbus' largest customer last year, receiving over 40 Airbus aircraft. He says the airline operates just over 150 Airbus A320/321Neos and 60-70 Airbus A320-family CEOs. The Neos it received last year were deployed in the domestic market and some were used to replace some CEOs that were phased out. He also says the airline continues to take delivery of ATRs.
Picture shows Indigo ATR 72.
Leithen Francis
Leithen is based in Singapore and has over 17 years' experience working for news organisations. He is the former deputy Asia editor of Flightglobal and the former Asia editor of Aviation Week. Leithen has a BA in journalism from RMIT University in Melbourne, Australia.
Related posts
SUBSCRIBE TO OUR NEWSLETTER