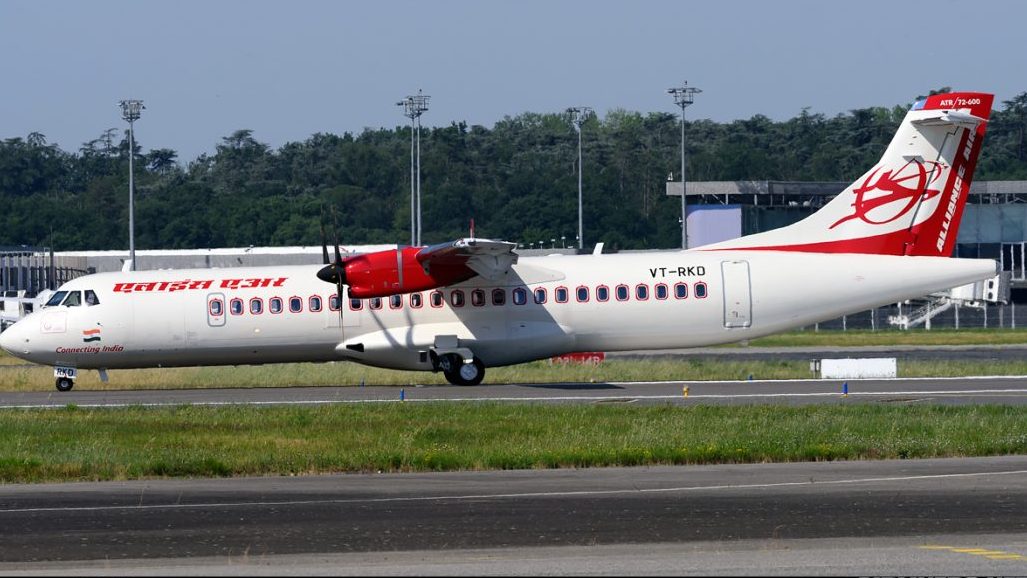 India's Alliance Air Officially Separates From Air India
Ong Jeng Yang, 18 Apr 2022
3 min

read
State-owned regional airline Alliance Air, which was excluded from Air India's recent privatization, has officially separated from Air India.
The airline says in a statement it is now no longer part of Air India and is an independent business unit under the central government of India.
Vineet Sood, CEO of Alliance Air, says Alliance Air is now selling tickets through its own channels and has its own unique flight code. 
Alliance Air says it has migrated to a cloud-based passenger service system and established its own dedicated website.
Alliance Air was founded in 1996 as a wholly-owned subsidiary of Indian Airlines, which was later merged with Air India.
The Indian government sold debt-ridden Air India late last year to India's Tata group, but Alliance Air was not part of the deal and instead was transferred to Air India Asset Holdings, a state-owned special purpose vehicle that holds Air India's remaining assets and liabilities.
Air India was in charge of the ticketing for Alliance Air. Air India says in a statement last week that Alliance Air is no longer its subsidiary and it no longer handles bookings or queries for Alliance effective 15 April.
Alliance Air mainly operates domestic routes as part of the Indian government's Regional Connectivity Scheme UDAN scheme, connecting major cities to remote towns across the country.
The airline operates a fleet of 18 ATR 72s and is also leasing two Dornier 228s from Hindustan Aeronautics Limited (HAL).
Alliance Air Launches New Routes
Alliance launched a twice-weekly Dibrugarh-Pasighat-Lilabari service today, using its first leased Dornier 228 from HAL, local media Times of India reports. 
The report says flights connecting Dibrugarh to Ziro will launch two weeks later and a Dibrugarh-Tezu route will launch around mid-May.
The report says Alliance Air will receive its second HAL Dornier 228 next month, and with the two Dornier 228s in its fleet, the airline will connect Dibrugarh to Mechuka, Tuting and Vijoynagar.
Pasighat, Tezu, Ziro, Tuting and Mechuka are relatively remote towns within northeast India's Arunachal Pradesh state bordering Assam and Nagaland to the south. Arunachal Pradesh shares international borders with Bhutan in the west, Myanmar in the east, and a disputed border with China in the north.
The report quotes Jyotiraditya Scindia, India's union minister of civil aviation, saying this is the first time an Indian manufactured aircraft is being used for regular commercial passenger flights, marking a momentous occasion for Indian aviation.
Besides the Dornier 228 served destinations, Alliance also launched another new route on 16 April, connecting Keshod and Mumbai, as part of the government's UDAN scheme.
Local media reports that the maiden flight was flagged off by Jyotiraditya Scindia, and with the addition of this route, the UDAN scheme now has 417 routes.
Alliance Air, which is using ATR 72-600s for the thrice-weekly service, is the first airline to connect Keshod to Mumbai.
"Besides the new route, we will also connect Keshod to Ahmedabad," Scindia says, though no exact timeline was given.
Keshod is a tourist destination in Junagadh district of Gujarat surrounded by the Arabian sea and forests.
Picture Source: 100knots.com
Related Stories:
India's Alliance Air Set To Launch New Routes With Dornier 228 Aircraft (7 April 2022)
Growth In India's Domestic Market (14 March 2022)
India's Alliance Air To Refurbish ATR Fleet (11 January 2022)
India's Alliance Air Seeks To Lease Two ATR 42-600s (29 October 2021)
Ong Jeng Yang
Based in Singapore, Ong Jeng Yang has more than four years of experience working in the media industry.
Related posts
SUBSCRIBE TO OUR NEWSLETTER