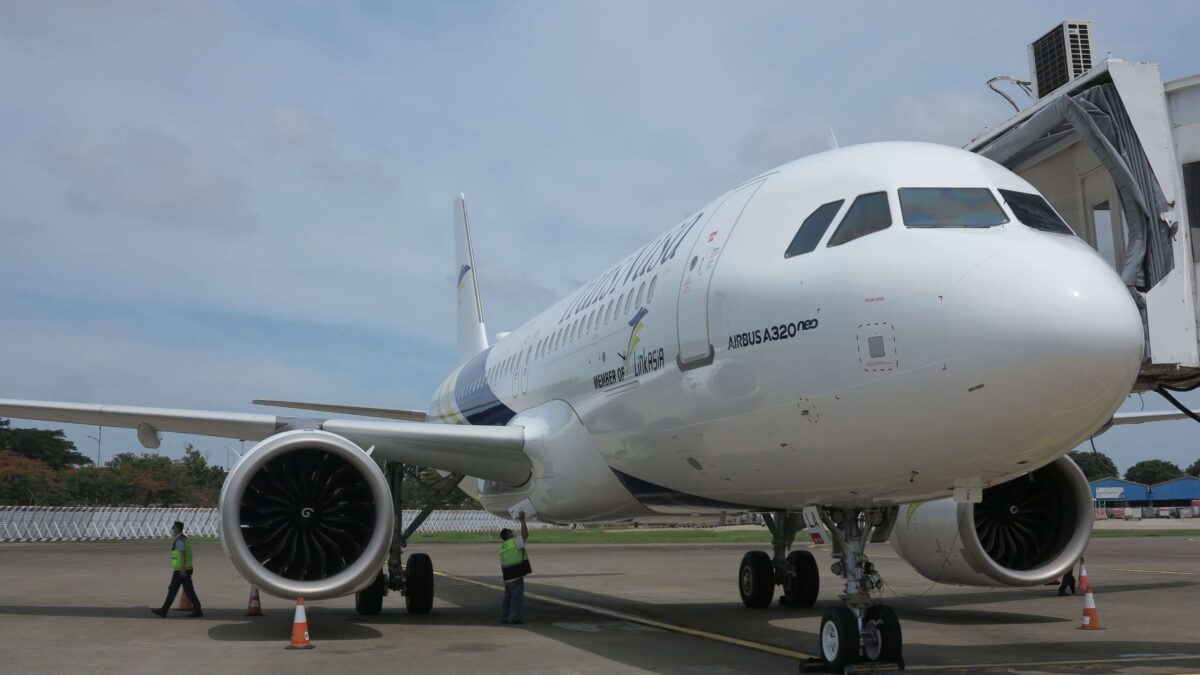 Indonesian carrier TransNusa is changing its business model from being a regional airline to a low-cost carrier, citing a shift in market dynamics as the main reason, and aims to restart its operations next year with Airbus aircraft.
Bayu Sutanto, TransNusa managing director, tells Smart Aviation Asia Pacific that the move to become a budget carrier was prompted by the airline's market review that forecasts  a change in market demand from business and leisure passengers.
"More and more people in the workforce have been having their meetings online through digital platforms due to the pandemic, resulting in a reduction in the number of work trips. This decline in business passengers increases the ratio of leisure passengers, giving them more significance," he elaborates.
"Leisure passengers are more [price] sensitive to air fares than business passengers as they have to fork out the money themselves instead of the company," says Sutanto, adding that there is a need for the airline to remain price competitive and keep the costs low so as to capture the market.
There are already low-cost carriers in the Indonesian market – Lion Air, Citilink and soon Pelita Air Service –  but Sutanto says TransNusa will differentiate itself with its friendly staff and hassle-free services.
He says the airline has reapplied for its air operator's certificate (AOC) and is currently at phase four which is the demonstration stage.
"We aim to receive the AOC by the end of January, and start our operations in February next year. We will be flying three routes, namely Jakarta-Denpasar, Denpasar-Yogyakarta and Jakarta-Yogyakarta," Sutanto highlights.
He says it will serve the routes using Airbus A320s and that it has already received one Airbus A320neo and has two Airbus A320ceo aircraft coming in January. All three aircraft are on dry lease from China Aircraft Leasing (CALC).
When Smart Aviation Asia Pacific spoke to Sutanto in October, he said TransNusa originally intended to use ATR 42 and ATR 72 for its operations.
"The airline has since decided to move on from turboprops as more and more airports have been undergoing upgrading works such as extending the runway, allowing for jet aircraft to come into the market," he clarifies.
On future plans, Sutanto says the airline could possibly add another two Airbus A320s after mid-2022, but the situation still needs to be reviewed.
He adds that the domestic market has been recovering, with COVID-19 cases under control and the government implementing various health and safety measures such as social distancing and mask mandates.
Picture from TransNusa shows the airline taking delivery of one Airbus A320.
Related Stories:
Indonesia's TransNusa Aims To Resume Flights Early Next Year (13 October 2021)
China Aircraft Leasing Orders 30 ARJ21s, Plans to Lease Aircraft to Indonesian Airline TransNusa (9 January 2021)
Ong Jeng Yang
Based in Singapore, Ong Jeng Yang has more than four years of experience working in the media industry.
Related posts
SUBSCRIBE TO OUR NEWSLETTER