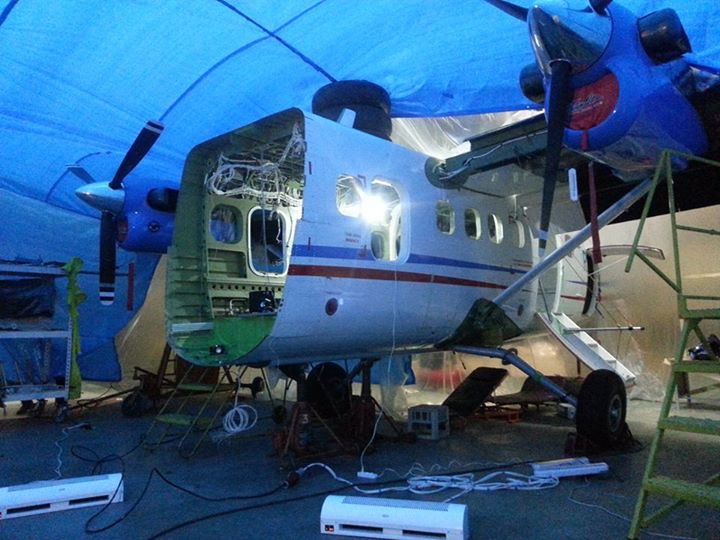 Swiss turboprop maintenance and charter specialist Zimex Aviation is continuing to bring de Havilland Canada Series 300 Twin Otters into service in some parts of the Asia Pacific.
Zimex is at varying stages of placing a Series 300 Twin Otter each in French Polynesia and an undisclosed Southeast Asian country, says Erich Kunz, the company's head of maintenance.
Kunz declines to name the operator in each country.
He also says Zimex's main markets in the region – including Nepal, the Maldives and Indonesia – remain down due to travel restrictions imposed for the pandemic.
Zimex's customers include: commuter airlines, tourism operators and resources companies, Kunz says.
The Series 300 is a decades-old aircraft, but Kunz says this model has much more time left in the market given its ease of maintenance and durability. He also says many operators like the Series 300 Twin Otter because it has proven to be reliable as a seaplane or as an aircraft for accessing remote mountain airstrips.
The company does heavy maintenance, advanced structural modifications and provides aircraft-on-ground (AOG) support. Some of its AOG work has included installing a new avionics system on a Twin Otter that was parked at a 2,500m altitude airstrip in Nepal. It also repaired a Twin Otter stranded in eastern Siberia in the winter months. The aircraft hangar is used in Siberia could not be heated, as it was built on permafrost, adds Kunz.
Zimex also provides flight crew, insurance and aircraft on a wet-lease or charter basis.
Kunz says it also supports the manufacturer of the Twin Otter, Viking Air, in markets where Zimex has a presence: Europe, Africa, the Middle-East and Asia; particularly with entry into service and aftersales support.
Zimex has been overhauling and upgrading two Twin Otters for New Caledonian carrier Aircalin. Kunz says it stripped the aircraft down to the structures, replaced wiring and added a new Garmin G950 avionics glass cockpit.
Some operators of old Twin Otters choose to replace the old analogue cockpit with a new glass-cockpit. Zimex's recommended upgrade package includes the Garmin Integrated Flight Deck G950NXI for its reliability, practicality, intuitive operation and much lower cost compared to other avionic solutions, says Kunz.
Zimex's fleet comprises: nine Series 300 Twin Otters, two Viking Air Series 400 Twin Otters, one Pilatus Porter PC-6, one ATR 42-500, three ATR 42-300/320F aircraft and four ATR 72-200/500F aircraft.
Kunz says Zimex has yet to add ATR heavy maintenance capability, but provides ATR charter and cargo services.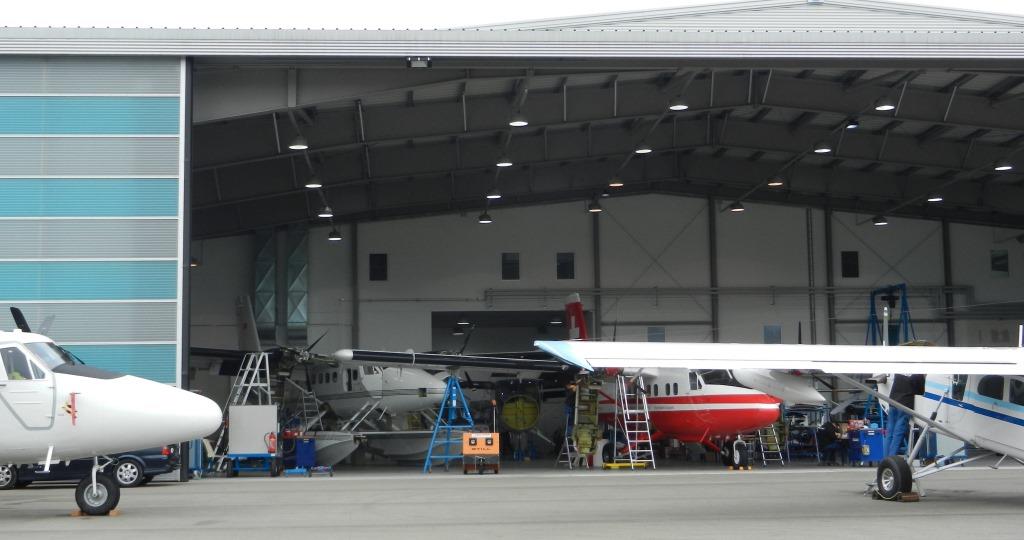 Photos: Zimex Aviation
Edward Eng
Edward is based in Singapore. He writes stories on regional aviation across the Asia-Pacific region and has a background on covering socio-political issues. Edward holds a BA (Hons) in Philosophy, Politics and Economics from the University of Warwick in the UK.
Related posts
SUBSCRIBE TO OUR NEWSLETTER