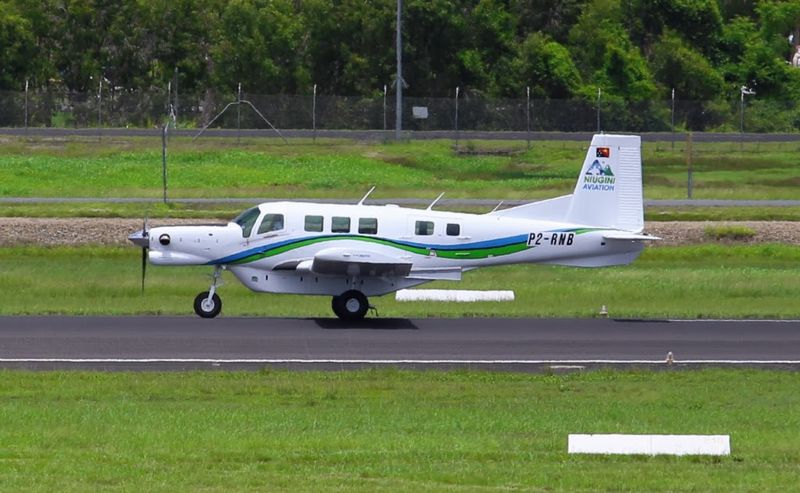 A Pacific Aerospace P-750, operated by private charter operator Niugini Aviation Services, sustained major damage when it skidded off a mountain airstrip in a remote part of the Papua New Guinea highlands.
Hubert Namani, chief commissioner of PNG's Accident Investigation Commission (AIC), says in a statement the Niugini Aviation Services PAC-750, with registration P2-BWE, ran off Sandaun province's Tekin airstrip, during a landing roll, and into a ditch.
This incident happened around 09:30hr local time on 18 January after it completed a charter flight from Kiunga, a port town on the Fly River in the Western province of Papua New Guinea, he adds.
The aircraft was carrying seven passengers and one pilot, but there were no reported injuries, he says, though the aircraft sustained significant damage.
Namani says the AIC is conducting a full investigation to understand the circumstances and contributing factors of the incident, so as to improve aviation safety.
A team of investigators has been dispatched to the scene, he adds.
The AIC is an independent statutory agency in PNG responsible for conducting international standard investigations into aviation accidents and incidents.
Picture Source: goilala.wordpress.com
Ong Jeng Yang
Based in Singapore, Ong Jeng Yang has more than four years of experience working in the media industry.
Related posts
SUBSCRIBE TO OUR NEWSLETTER