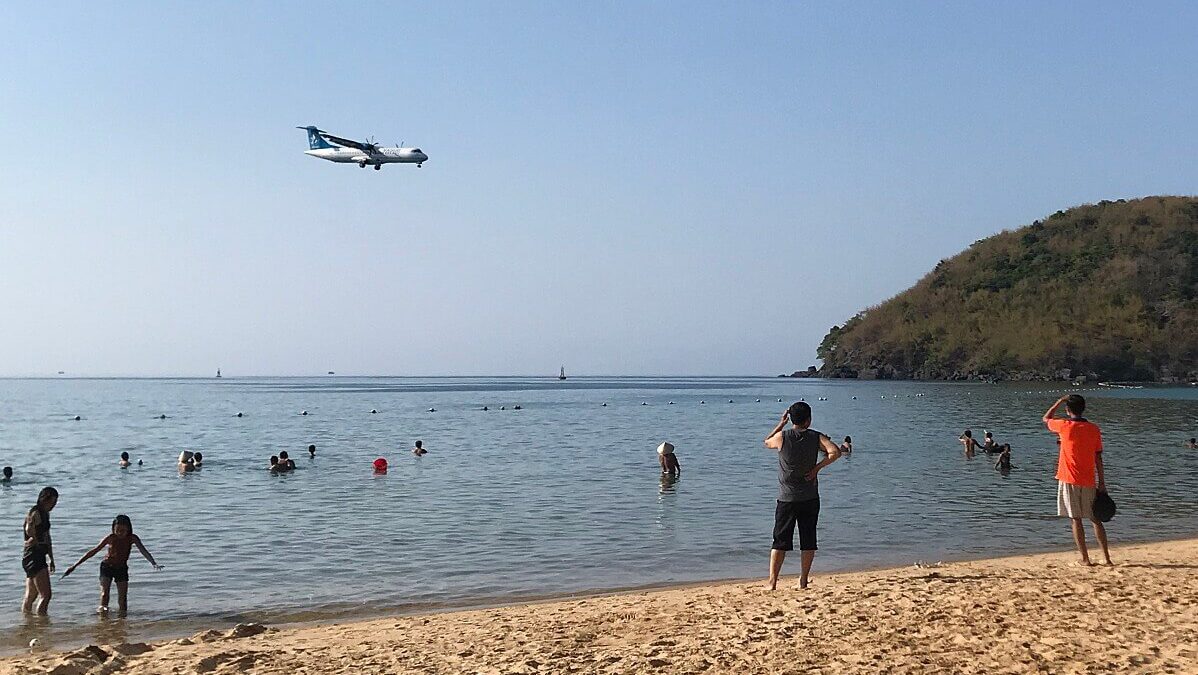 The transport ministry of Vietnam has approved expansion plans for Con Dao island's airport, which will see it accommodate up to two million passengers annually by 2030 thanks to growing travel demand and larger aircraft.
The Civil Aviation Authority of Vietnam submitted the proposal which was then signed by transport minister Nguyen Van The, allowing the upgrade of the airport to handle bigger-size aircraft and grow its tourism potential, Vietnamese news site VnExpress reports.
Con Dao is a 16 island archipelago located in the southern province of Ba Ria-Vung Tau. Famous for its beaches and historical sites such as wartime prisons, it has become a popular tourist destination.
Despite last year's pandemic, the airport still handled 447,750 passengers, a 4% spike from 400,000 tourists in 2019, the article says.
The 20th century French-built airport was upgraded for commercial use in 2003 and has a capacity of 400,000 passengers annually. At the moment the airport closes at night as there are no runway lights, it adds.
The article says the expansion means the 1,830m-long (6,004ft) runway's width will be increased from 30m to 45m, a parallel taxiway and three new taxiways will also be added to improve airport capacity. Other upgrades include construction of a new parking apron, new air traffic control tower, synchronous airport beacon system and a system for flights to operate at night. 
The article says this will increase the airport's capacity to two million passengers annually in 2030. 
The wider runway will be able to accommodate larger jets, such as the Airbus A319neo and A320neo, which has 160 and 194 passenger capacity respectively. Currently 78-seat Vietnam Airlines ATR 72 turboprops and 118-seat Bamboo Airways Embraer E-195s are serving the airport.
Vietnam Airlines has announced that it plans to replace its ATR 72s in future with regional jets that is plans to acquire. Bamboo Airways added E-195s last year and said at the time that one reason it added regional jets was so it could access destinations such as Con Dao that have airports that are unable to accommodate larger jet aircraft.  
Picture Source: vnexpress.net
Related Stories:
Vietnam's Bamboo Airways Planning To Add More Embraer RJs (30 September 2020)
Ong Jeng Yang
Based in Singapore, Ong Jeng Yang has more than four years of experience working in the media industry.
Related posts
SUBSCRIBE TO OUR NEWSLETTER