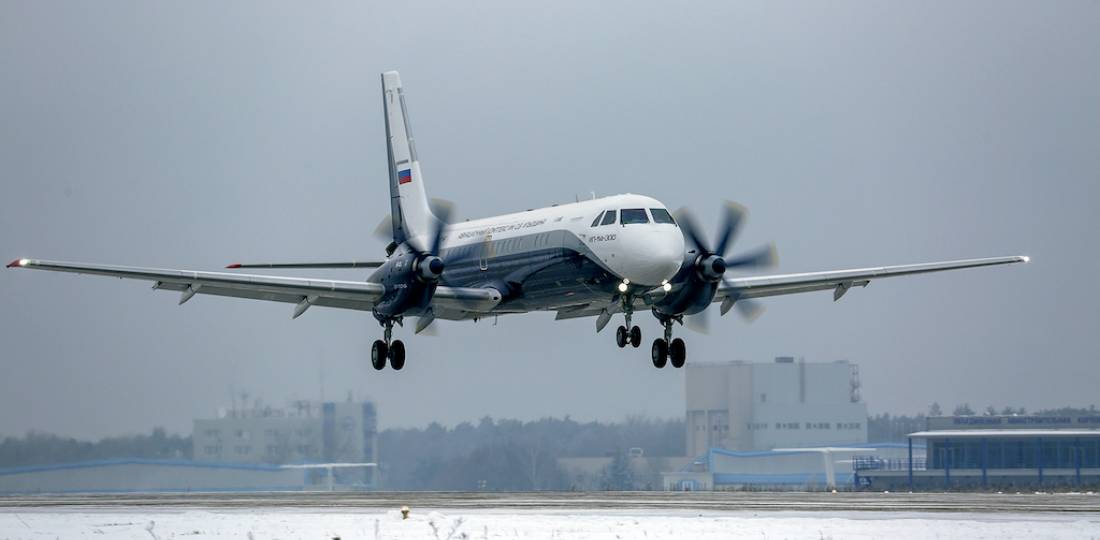 Russian leasing company GTLK, which is owned by Russia's ministry of transport, will soon be placing an order for Let 410 and Ilyushin Il-114-300 turboprop for a new state-owned airline in eastern Russia.
GTLK will receive 2.2 billion Russian roubles (US$30 million) in the period 2022-2025 for the purchase and delivery of 19-seat Let 410NG aircraft, says independent Russian news agency Interfax.
The state-owned leasing company will also receive 15.5 billion roubles (US$210 million) in the period 2023-2025 for the purchase and delivery of 60-68 seat Ilyushin Il-114-300 aircraft, says the news agency. The report says the authorities have yet to outline how many aircraft will be bought with the monies allocated. The Let 410 is understood to sell for US$5-6 million.
It says these turboprop aircraft will then be leased to a new state-owned airline in eastern Russia created from the amalgam of several smaller state-owned carriers in that region including Aurora, an airline owned based in Vladivostok that is owned by the Sakhalin Region Development Corporation.
Other airlines being combined into the new eastern Russian carrier include, Yukutia Airlines; which is based in Yakutsk, the capital of far eastern Russia's Sakha Republic; and Polar Airlines which is also based in Yakutsk and operates freighters in addition to passenger aircraft.
Polar Airlines fleet of 50-60 aircraft are predominately Soviet-era Russian and Ukrainian aircraft such as the: Antonov An-2, An-3, An-24 and An-26 as well as a large number of Mil Mi-8 helicopters.
But Yakutia Airlines has around 20 aircraft, mostly Boeing 737s and De Havilland Aircraft of Canada Dash 8-300 and -400s.
Aurora Airlines; which is reportedly going to lead the management of the new, much larger eastern Russian carrier; has 20 aircraft comprising of 10 Airbus A319s and 10 De Havilland Aircraft of Canada aircraft of various types: 19-seat Twin Otter, 30-seat Dash 8-100, 50-seat Dash 8-300 and 80-seat Dash 8-400.
The new, yet to be named eastern Russian carrier, is the brainchild of Russian president Vladimir Putin who has said publicly he wants Russia to wean off its dependence on western-built commercial aircraft.
This new eastern Russian carrier will be operating Russian aircraft.
The Let 410NG is a new upgraded variant of the Soviet-era Let 410. The aircraft is by Let Industries in the Czech Republic, but the company is owned by Russia's Ural Mining and Metallurgical Company, which also owns the Ural Works of Civil Aviation (UWCA).
UWCA is an aircraft maintenance, repair and overhaul company, based in the western Russian city of Yekaterinburg, that also assembles aircraft including the Let 410, Bell 407 helicopter and Diamond DA-40/42 aircraft. The Let 410NG is powered by Czech-built General Electric H85-200 turboprop engines.
Meanwhile, the Ilyushin Il-114-300 is a turboprop aircraft still in development and is powered by Russian-made Klimov TV7-117ST-01 engines. The aircraft is very similar to the Il-114-100 that was powered by Pratt & Whitney PW127H engines.
The Il-114 is a Russian aircraft, but the -100 was manufactured in Uzbekistan at the Tashkent Mechanical Plant which stopped manufacture of the aircraft several years ago due to poor sales.
But then Putin later decided Russia needed to have its own commercial turboprop aircraft that could replace the nation's ageing fleet of An-24 and An-26 aircraft and help open eastern Russia to further economic development; Russia's aircraft industry then put forward a revamped Il-114 with Russian-made engines as the solution.
The Il-114-300 had its first flight on 16 December last year. Russia has announced it aims to have the aircraft certified next year and start serially produced aircraft from 2023.
Editor's comments: Russia is moving to reduce its dependence on western-built aircraft. Ironically, Russia is a market ideally suited to the De Havilland Aircraft of Canada Dash 8-400 because – like in Canada – the Russians need a turboprop aircraft that has long range and is robust. Eastern Russian carrier Aurora did sign a letter-of-intent in November 2019 for five Dash 8-400s. But Putin's plan appears to have stopped any chance of selling Dash 8s to Russia, unless the Canadians are willing to manufacture Dash 8s locally in Russia, something I am sure they would be unwilling to do.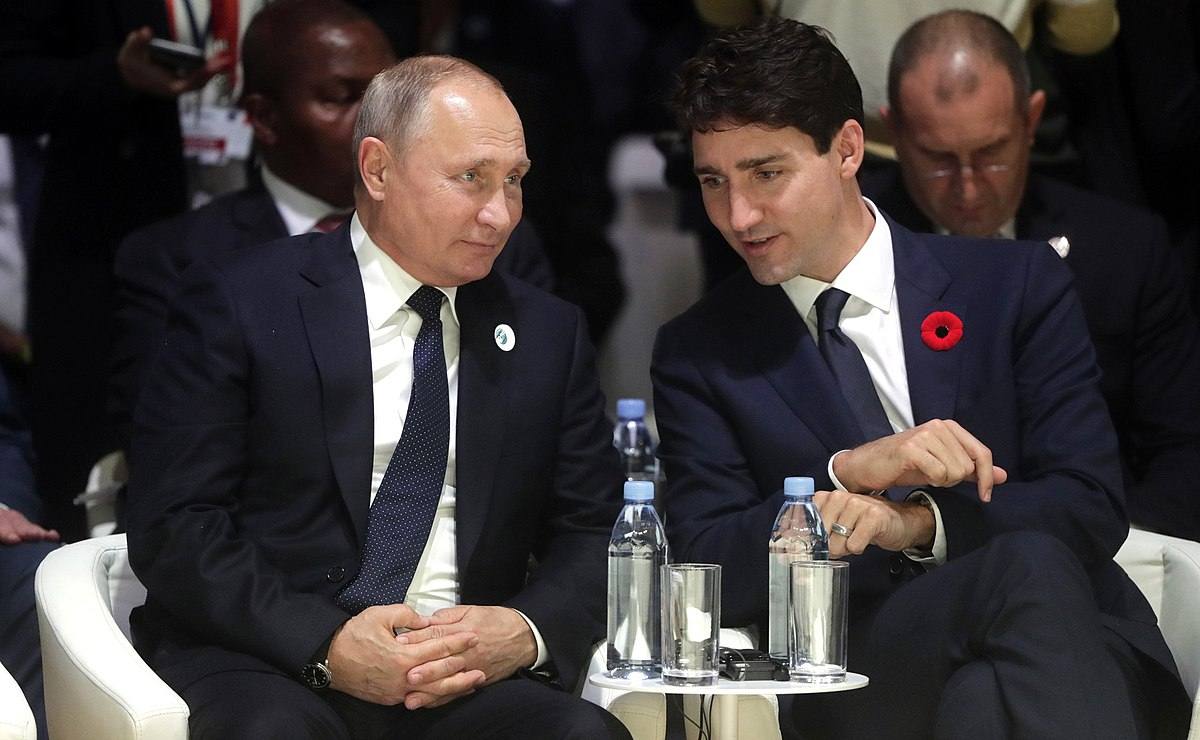 Picture of Putin and Canadian prime minister Justin Trudeau at Paris Peace Forum in November 2018. Picture credit: Russian Kremlin.
Video and main picture credit: Russia's United Aircraft Corporation
Leithen Francis
Leithen is based in Singapore and has over 17 years' experience working for news organisations. He is the former deputy Asia editor of Flightglobal and the former Asia editor of Aviation Week. Leithen has a BA in journalism from RMIT University in Melbourne, Australia.
Related posts
SUBSCRIBE TO OUR NEWSLETTER