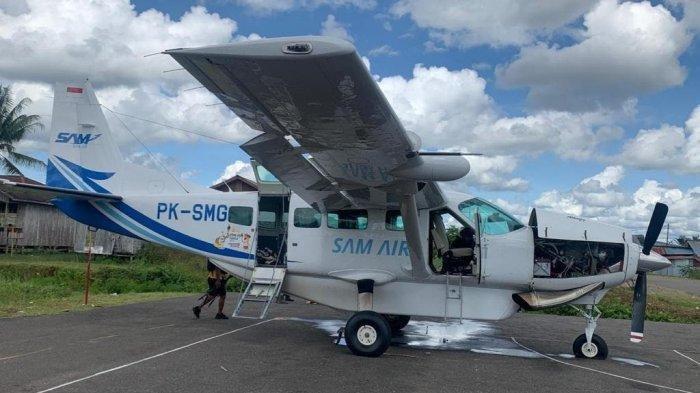 Militant separatists in West Papua shot at a Cessna Caravan causing aircraft damage but no injuries.
West Papua police head of public relations, Kombes Kamal, says in a statement armed separatist group, which Indonesia has classified as a criminal organisation, shot the SAM Air aircraft 15 times after it landed at Kenyam Airport.
The bullets hit the front tire, fuel tank and the fuselage, says Kamal, adding that two pilots were the only occupants and neither were hit.
The two pilots were evacuated to West Papua's capital Jayapura on SAM Air's De Havilland of Canada Twin Otter, he adds
Kamal says the Caravan, local registration PK-SMG, had flown from Wamena town, carrying basic necessities, and then came under gunfire at 10:15hr local time on 7 June shortly after parking on the airport apron.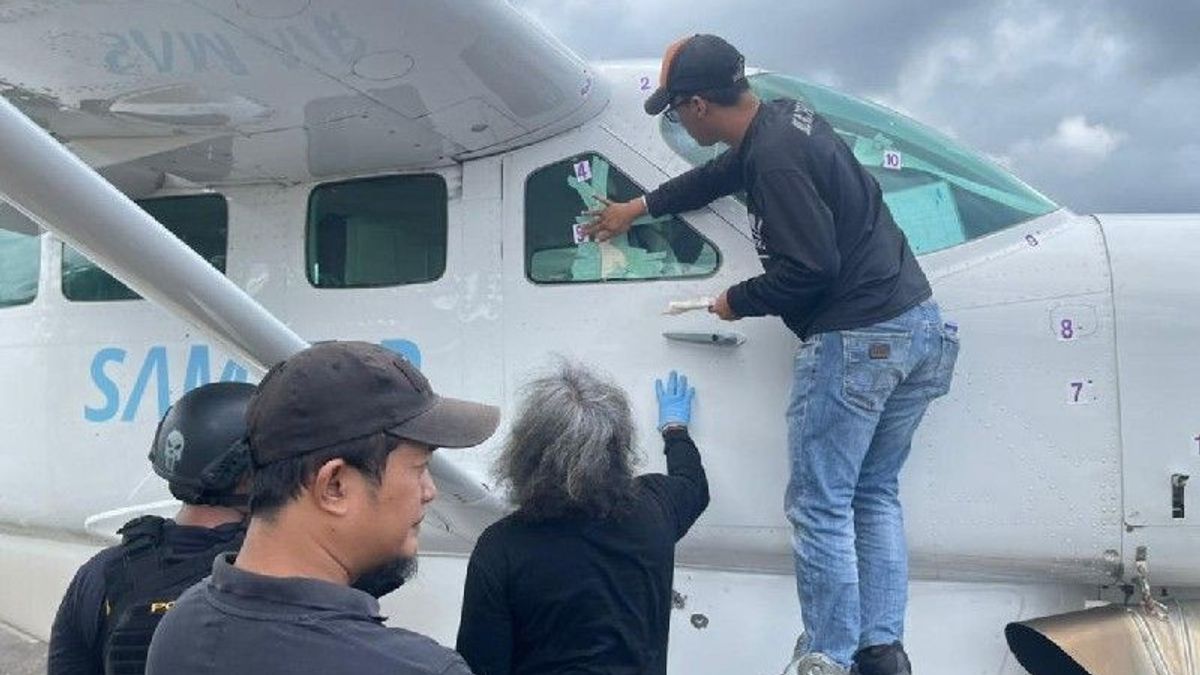 Local authorities inspecting the aircraft with bullet holes marked (voi.id)
International risk assessment company Crisis24 says there was an earlier shooting on 28 March at Kenyam Airport by rebels with no reports of casualties.
West Papua separatists have been fighting for decades against Indonesian authorities.
SAM Air is a small passenger charter airline in Indonesia, which says it has two Twin Otters and two Caravans.
Featured picture depicts SAM Air PK-SMG in damaged condition at Kenyam Airport (Papuan Police Public Relations)
Davy Lim
Davy is based in Singapore. He is passionate about aviation and has flight experience in various single engine piston aircraft, gliders and seaplanes from his time in the United States. Davy holds a BA in Economics from the State University of New York in Buffalo.
Related posts
SUBSCRIBE TO OUR NEWSLETTER