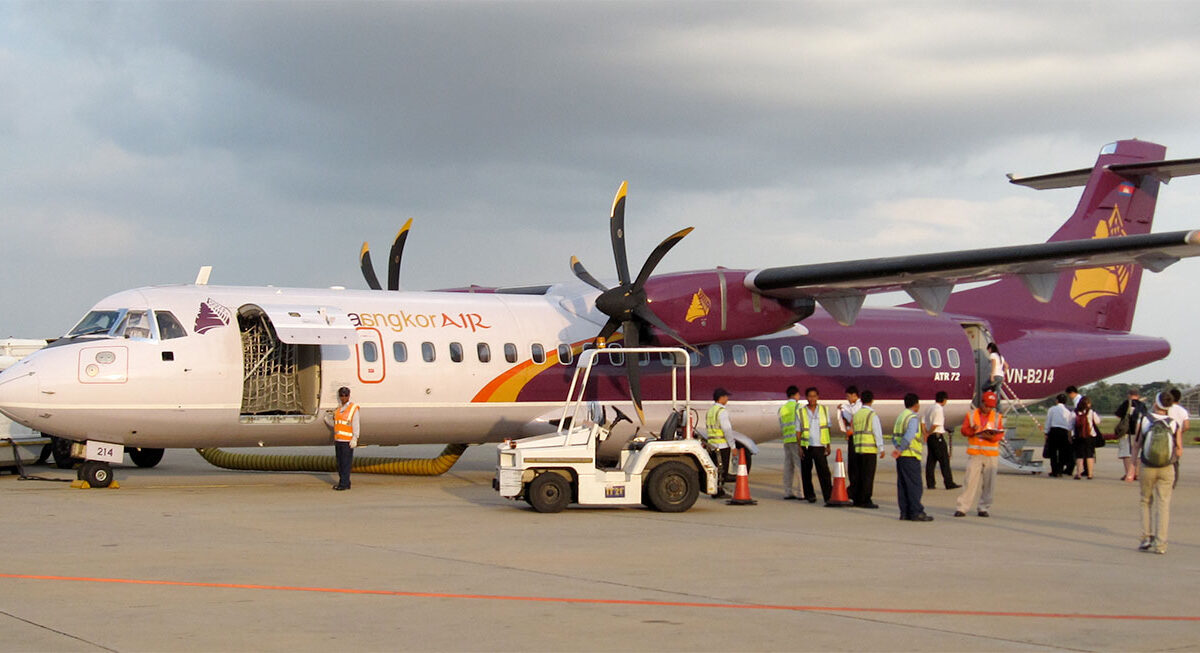 State-owned Xing Gang Investment Group (XIG) has acquired 28% of Cambodia's national carrier Cambodia Angkor Air, as part of XIG's broad strategy to develop Henan's capital Zhengzhou as an international air hub.
Chinese media outlet Sohu, without naming its sources, says the company used its venture capital funds to purchase 28% of Cambodia's flag carrier Cambodia Angkor Air, making it the second largest shareholder after the Cambodian government.
XIG is wholly-owned by the Zhengzhou city government's Zhengzhou Airport Economic Zone (ZAEZ) at Zhengzhou Xinzheng International Airport. 
The Henan provincial government says in a statement that the reason behind the acquisition is to strengthen cooperation between Henan province and Southeast Asian countries as well as Korea and Japan.
The report quotes a Henan provincial government spokesperson as saying the acquisition of Cambodia Angkor Air is vital in Henan's path to become an international hub. 
Phnom Penh-based Cambodia Angkor Air was founded in 2009 and – according to Planespotters.net – has a fleet of two ATR 72-500s and one Airbus A320 in service, with another Airbus A320 and one Airbus A321 parked.
Vietnam Airlines previously held 49% of Cambodia Angkor Air, while the Cambodia Government has 51%. The Vietnamese flag carrier reportedly sold its stake to private equity investors in early 2020 citing the tough competition and the pandemic.
Vietnam Airlines was also managing Cambodia Angkor Air, but came in for some criticism locally because it routed much of Cambodia Angkor Air's international traffic via Ho Chi Minh City in Vietnam. 
Cambodia Angkor Air's route network today shows it serves two domestic routes, Phnom Penh-Siem Reap and Siem Reap-Sihanoukville, and nine international routes of which four are to Vietnam. 
But the other five international routes are to cities in China, Cambodia's largest source of international tourists. There are close political and economic ties between Cambodia and China.  
There are another five scheduled international Cambodian carriers – all of which operate to China – but Cambodia Angkor Air is the national carrier and also operates domestically. 
New Developments
A spokesperson, who works in XIG's project office at Cambodia Angkor Air, says the benefit of buying into Cambodia Angkor Air is that Cambodia is centrally located within Southeast Asia, with an average flight time between half an hour to three hours from Phnom Penh to other Southeast Asian countries.
Henan's advantage, meanwhile, is that Zhengzhou is already an international air cargo hub, recording more than 70,000 tons last year, says the spokesperson
The Henan Civil Aviation Development and Investment company in 2014 bought 35% of European cargo airline Cargolux, which now has Zhengzhou as its China hub. 
"After Cambodia Angkor Air establishes a headquarter in China, it will allow an expansion of routes connecting Zhengzhou to Southeast Asia. From there [Cambodia], passengers can fly [to other] …Southeast Asia countries."
People from Southeast Asia, meanwhile, can fly to Zhengzhou and then onto Korea and Japan, developing Zhengzhou as an international passenger hub, adds the spokesperson.
The spokesperson also reveals that an aviation training centre will be established in Zhengzhou and "parties" are planning to work together to develop leasing businesses there.
Picture Source: baolau.com
Ong Jeng Yang
Based in Singapore, Ong Jeng Yang has more than four years of experience working in the media industry.
Related posts
SUBSCRIBE TO OUR NEWSLETTER