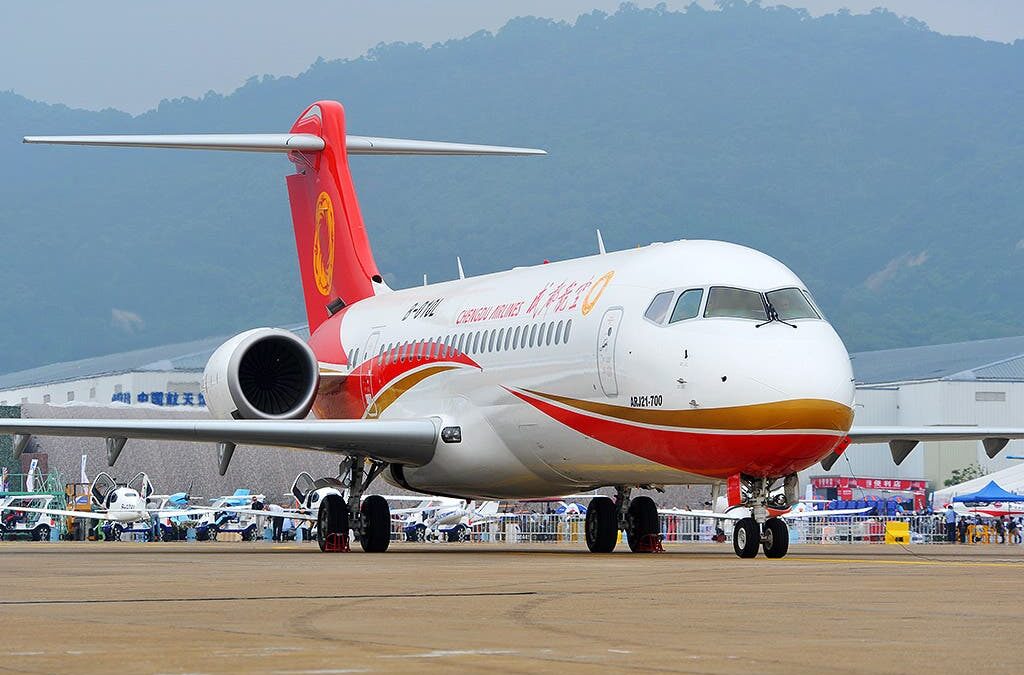 Chengdu Airlines has launched a new route connecting Shandong province's Weihai city to Fuyuan Dongji Airport in Heilongjiang province, following the resumption of airport operations after nearly a one-month hiatus due to the pandemic.
China's online news website Sina says Fuyuan Dongji Airport was closed for 28 days but reopened on 1 September, with Chengdu Airlines launching its new route that day from Weihai to Fuyuan Dongji Airport via Jiamsu city using a Comac ARJ21. The airline's booking engine shows the service operates four-times weekly.
Fuyuan Dongji Airport, which is in northeast China's Heilongjiang province, serves the town of Nongqiao and is very close to the Russian border and the Russian city Khabarovsk.
Sina says the new route is significant because it links the remote northeast to the more populous Shandong province thus helping to enhance the vitality and economic development of the northeast. The flight takes 3hr and 10 minutes, the report adds.
Due to the pandemic, the airport had earlier cancelled all flights with effect from 4 August onwards, says Sina. 
It says the airport then implemented various control emergency plans and practiced pandemic response drills to ensure passenger safety after the resumption of services, it adds. 
CAAC News says the measures were in response to the Delta variant, a more transmissible variant of COVID-19.  Fuyuan Dongji Airport also contacted the Fuyuan Center for Disease Control and Prevention to train cleaning and medical personnel, it says. 
Besides Chengdu Airlines, Air China is the other airline serving Fuyuan Dongji Airport.
Video from Sina shows Chengdu Airlines' ARJ 21 arriving at Fuyuan Dongji Airport
Picture Source: simpleflying.com
Ong Jeng Yang
Based in Singapore, Ong Jeng Yang has more than four years of experience working in the media industry.
Related posts
SUBSCRIBE TO OUR NEWSLETTER