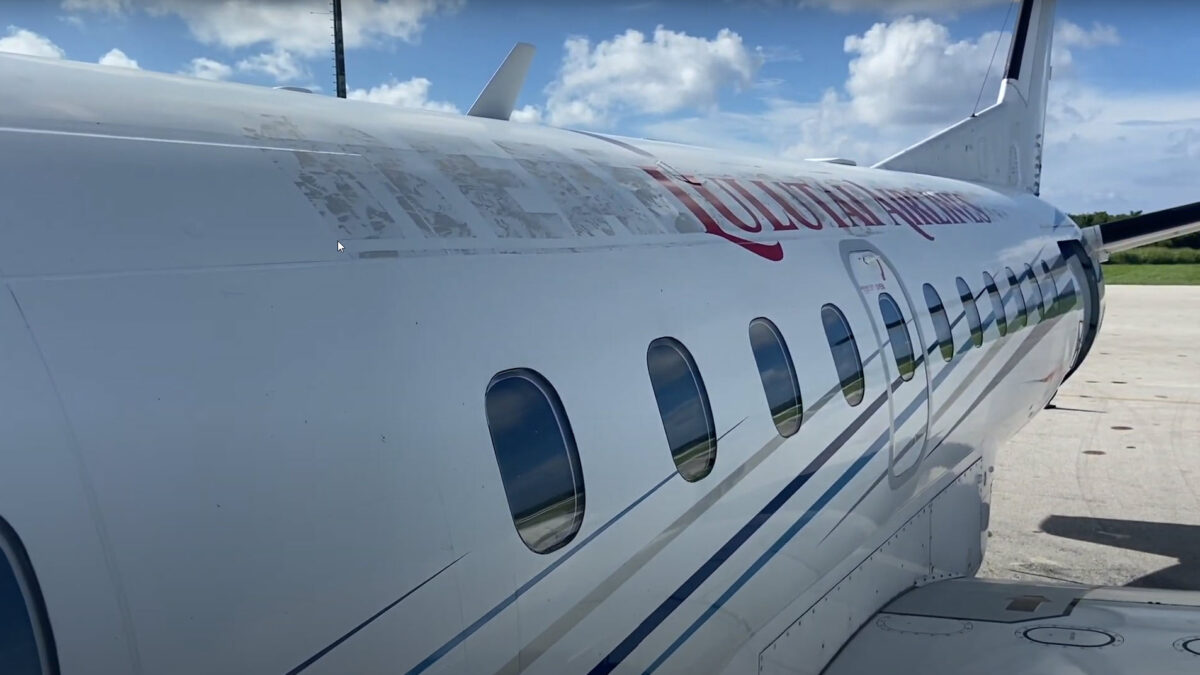 The government of the South Pacific kingdom of Tonga is moving to sell its flag carrier Lulutai Airlines to privately-owned Fly Niu Airlines, a Tongan carrier that was grounded several years ago after losing its air operator certificate (AOC).
Media outlet Kaniva Tonga, citing an email from the country's interim prime minister Pōhiva Tu'i'onetoa, reports that the government has reached an in-principle agreement with Fly Niu Airlines for the purchase of its national airline, though the proposed sale is still subject to an assessment by the authorities.
If all goes according to plan, Fly Niu is expected to purchase Lulutai Airlines early next year, the report says, citing the email. Lulutai Airlines only has one aircraft, an ex-Real Tonga Saab 340.
But another local news outlet Matangi Tonga says the move to sell the national airline has raised concerns about the future of the country's domestic air services.
Tonga, which is one of the few remaining kingdoms in the world, has had several airlines over the last decade.
Government-owned Royal Tonga Airlines ceased operations in 2004, leaving the country temporarily with no domestic air operator.
Fly Niu Airlines and another carrier Peau Vavaʻu then launched in 2004 to fill the void. But after about three months, Fly Niu lost its AOC because the government implemented a 'one airline' policy, arguing the country was too small to support two airlines.
Tonga's Crown Prince Tupouto'a ʻUlukalala owned Peau Vavaʻu, but the airline closed down in 2009. Some carriers tried to serve the domestic market – Airlines Tonga, Chathams Pacific and Real Tonga – but all eventually withdrew.
Lulutai Airlines launched last year after receiving its AOC in September
Fly Niu, meanwhile, has been dormant and its founder 'Atu Finau, is now the CEO of Air Vanuatu, the flag carrier of Vanuatu.
Picture Source: Lulutai Airlines Facebook
Related Stories:
Real Tonga Anticipates Chinese-led Tourism Boom (7 June 2019)
Ong Jeng Yang
Based in Singapore, Ong Jeng Yang has more than four years of experience working in the media industry.
Related posts
SUBSCRIBE TO OUR NEWSLETTER