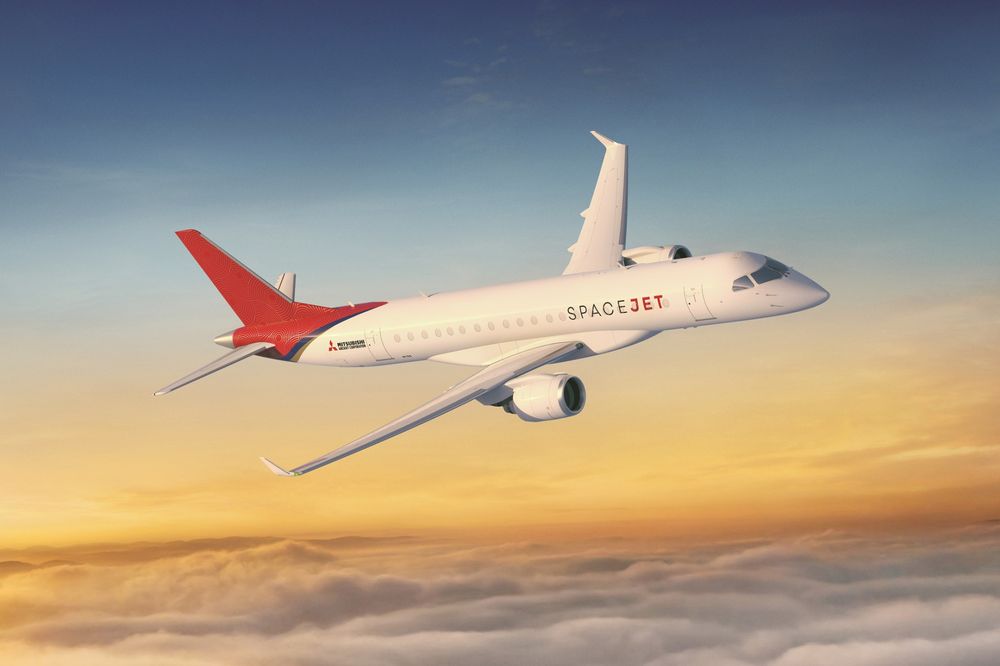 Bombardier's decision to exit the commercial aircraft business by selling the CRJ program to Mitsubishi Heavy Industries, leaves the regional jet market open now to three main players: Boeing-Embraer with the E-Jet E2, Airbus with the A220 and Mitsubishi with its rebranded SpaceJet.
What Mitsubishi gets from its acquisition is the CRJ's engineering, maintenance and customer support business which is concentrated in North America and Europe.
Mitsubishi still faces an enormous challenge because it now finds itself competing head-to-head against Airbus and Boeing.
Ironically, Mitsubishi always knew that creating a global customer support network would be a challenge – which is why soon after it launched its aircraft program more than a decade ago – it signed a partnership agreement with Boeing, which was to help with customer support.
That agreement is now obviously redundant now that Boeing, through its 80% stake in Embraer commercial aircraft, is one of its main competitors.
The challenge for Mitsubishi is how to clearly differentiate the SpaceJet from the E2 and the A220.
Mitsubshi has yet to effectively communicate in the market the clear point of differentiation and key benefit for airlines in operating the SpaceJet. When Mitsubishi first launched the program, it promised to have more fuel-efficient engines.
The E2 and the A220 are powered by the Pratt & Whitney geared turbofan (GTF), the same engine as on the SpaceJet. So no advantage there.
It also promised a lighter air-frame through the extensive use of composite materials, such as a composite wing. The later never happened.
But despite this, Mitsubishi has – based on the published numbers from the three players – succeeded in developing an aircraft with a lighter air-frame. That should equate to lower fuel burn and more fuel savings for airlines.
Mitsubishi says the maximum take-off weight (MTOW) of the standard 90-seat SpaceJet M90 is 87,303 lb. Embraer says the MTOW of the 90-seat E190-E2 is 124,340lb and Airbus says the MTOW of the 110-seat A220-100 is 126,200lb. The A220-100 is the heaviest of the three, but has the benefit of having 20 more seats.
The fact that the Mitsubishi aircraft and Airbus' A220 are lighter is not surprising considering both are clean sheet designs.
Despite having a developed a good aircraft, Mitsubishi has struggled to sell it. The company has firm orders from All Nippon Airways and Japan Airlines for 15 and 32 respectively.
It also has orders from US carriers Skywest for 100 and Trans State Holdings for 50. But how firm these orders are is questionable considering the 90-seat SpaceJet is too heavy to meet US scope clauses.
Mitsubishi announced earlier this month that it is going to relaunch the 69-seat MRJ70 as the M100. The relaunched aircraft will be designed to meet US scope clauses whilst seating 76 passengers in a two-class configuration; something US carriers specifically want.
But Mitsubishi has said it will take some years for the M100 to come to market.
That doesn't solve the immediate problem Mitsubishi faces, which is how to get customers for the M90, which is due to have entry into service with ANA next year.
Mitsubishi needs to have a much larger order backlog for the M90 so it can ramp up production and achieve profitability with the program. A low rate of production will mean Mitsubishi will fail to achieve economies of scale needed for the program to be profitable.
But if they ramp up production, with the current low number of orders, they will quickly burn through their backlog.
Offering airlines a strong customer network, will help in selling the aircraft, but the real problem Mitsubishi has, is it has yet to put forward a convincing case for why its aircraft is better than its competitors.
Airbus and Boeing demonstrated in sales meetings with airlines, that they were very adept at using their selling clout to stymie Bombardier. They can do the same to Mitsubishi.
In terms of the Asia Pacific region, regional jets have never taken off here with the exception of the Japanese market.
There are some regional jets in China, but it is a very small percentage relative to the total number of commercial aircraft in China. It is questionable whether the Japanese aircraft-maker can penetrate that market in light of the geopolitics between China and Japan. China also has its own 90-seat regional jet, Comac ARJ-21, that is trying to push domestically.
Vietnam Airlines has said it plans to order regional jets and is considering the Mitsubishi aircraft along with the E-2 and Sukhoi Superjet. Vietnam is a strong sales prospect for Mitsubishi.
Mitsubishi Heavy Industries manufactures Boeing 737 parts in Vietnam, so it does have a presence there already, so that should help in its sales campaign. Japan and Vietnam also have growing political ties. For example, Japan has donated patrol boats to Vietnam.
Qantas Airways will eventually look to replace its Boeing 717s, with newer aircraft, so that is another sales prospect. But as this slide – apparently from Qantas Airways – it shows the A220 and E2 are being considered for future fleet requirements, but not the Mitsubishi aircraft. Someone in Mitsubishi's sales department clearly has work to do. 

There may also be an argument for Qantas replacing some of its Q400 turboprops, with regional jets. 
And there may be some immediate sales opportunities in the Pacific. Some national carriers there may each need for one or two, but these carriers may lack financing.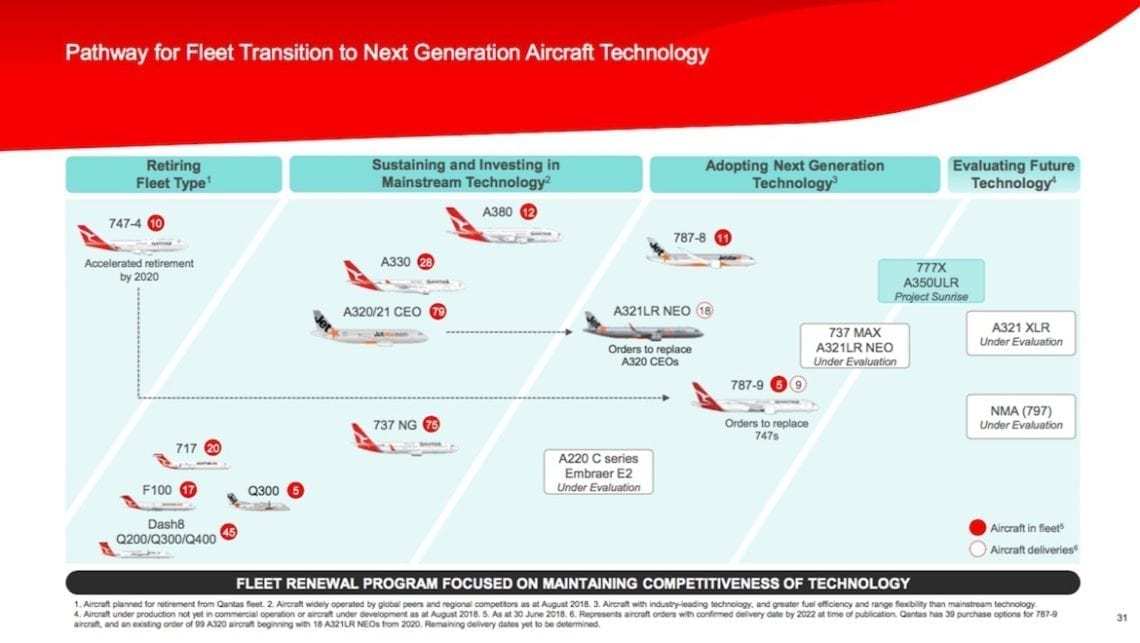 Leithen Francis
Leithen is based in Singapore and has over 17 years' experience working for news organisations. He is the former deputy Asia editor of Flightglobal and the former Asia editor of Aviation Week. Leithen has a BA in journalism from RMIT University in Melbourne, Australia.
Related posts
SUBSCRIBE TO OUR NEWSLETTER