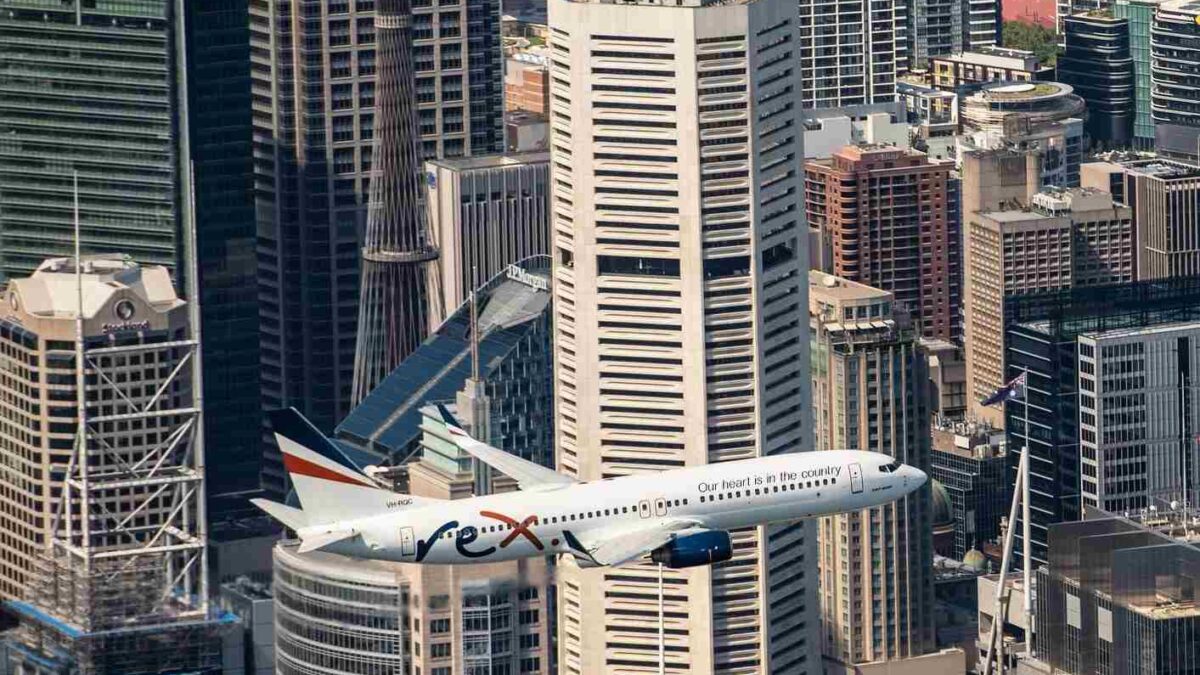 Stories include Rex's 737 participating in Australia Day celebrations, Bangkok Airways resuming some domestic services, Nepal air operators lose US$91 million in revenue and India's DGCA eases rules on wet-leased aircraft.
Australia's Rex Participates In Australia Day Celebrations With Sydney Harbour Flypast
Australian carrier Regional Express (Rex) flew one of its Boeing 737-800s over Sydney Harbour today (January 26) as part of the country's official Australia Day celebrations.
Rex is a regional turboprop operator but is preparing to launch Boeing 737-800s on Australia's Sydney-Melbourne route on 1 March followed by the launch of services to Brisbane after 4 April.
Picture credit: Rex
Bangkok Airways is resuming services to Sukhothai and Trat
Bangkok Airways says it is resuming services from Bangkok's Suvarnabhumi Airport to the Thai cities of Sukhothai and Trat on 1 February, increasing its domestic network to seven destination from Bangkok.
But it says its services from Phuket to: Hat Yai, U-Tapao and Samui remain suspended until 27 March.
Bangkok Airways has been hard hit by the pandemic because it is primarily a leisure carrier that caters to international tourists flying into Thailand.
Nepal air operators lose have US$91 million in lost revenue
Nepal's airlines, which are heavily dependent on foreign tourism, have been experienced a huge loss of revenue caused by COVID-19 which adversely impacted foreign tourism.
The Airline Operators' Association of Nepal estimates that the country's 17 scheduled and charter operators have collectively lost 10.62 billion Nepalese rupees (US$91 million) in revenue in March-December due to the pandemic.
India's civil aviation regulator easing some restrictions on wet-leased aircraft into India.
The Directorate General of Civil Aviation (DGCA) says the regulator no longer requires "type acceptance" for wet-leased aircraft. But other rules pertaining to wet-leased aircraft remain, namely the aircraft can only be wet-leased for a maximum of three months with an extension of a further three months.  The aircraft must be no older than 18 years and 25 years for passenger and cargo operations respectively, although the DGCA may make exceptions, it adds.
Leithen Francis
Leithen is based in Singapore and has over 17 years' experience working for news organisations. He is the former deputy Asia editor of Flightglobal and the former Asia editor of Aviation Week. Leithen has a BA in journalism from RMIT University in Melbourne, Australia.
Related posts
SUBSCRIBE TO OUR NEWSLETTER