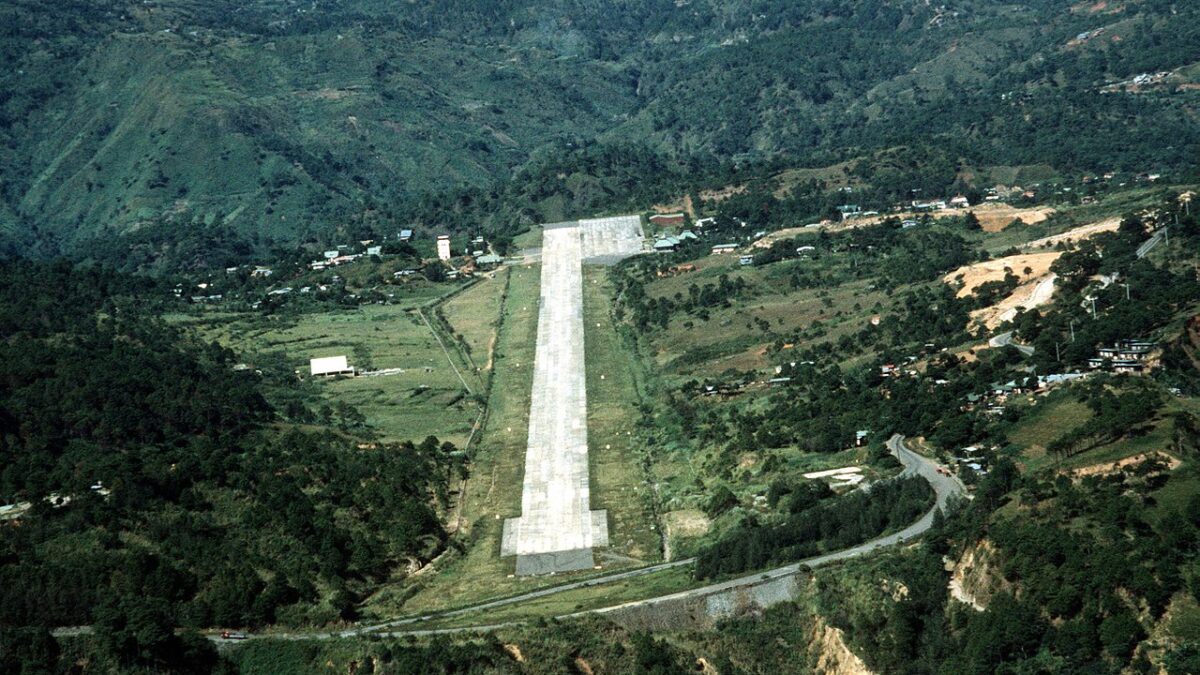 The Civil Aviation Authority of the Philippines (CAAP) has decided to re-open Baguio Airport so it can start having commercial passenger flights in December.
The city government of Baguio says in a statement that the airport is still used by the military and for commercial charters but has been closed to scheduled commercial operations for more than a decade because the airport was difficult to land at during bad weather.
Baguio Airport, also known as Loakan Airport, is in the northern Philippines and is located next to and derives its name from the city of Baguio
This airport's runway is only 1,802m-long (5,912ft). The airport is perched on a mountain and is surrounded by deep ravines and tall mountains.
CAAP says in a statement it has allocated money to upgrade the passenger terminal, lengthen the runway by 100m and for an instrument landing system (ILS).
It says it hopes the upgrade can be completed and the airport re-open to cater to pre-Christmas flights.
The CAAP says Philippine Airlines' PAL Express wants to serve the airport. PAL Express operates 50 and 80-seat De Havilland Aircraft of Canada Dash 8-300/400 turboprops.
Feature picture, from Wikipedia, shows Baguio Airport with ravines at each end of the runway. 
Related posts
SUBSCRIBE TO OUR NEWSLETTER