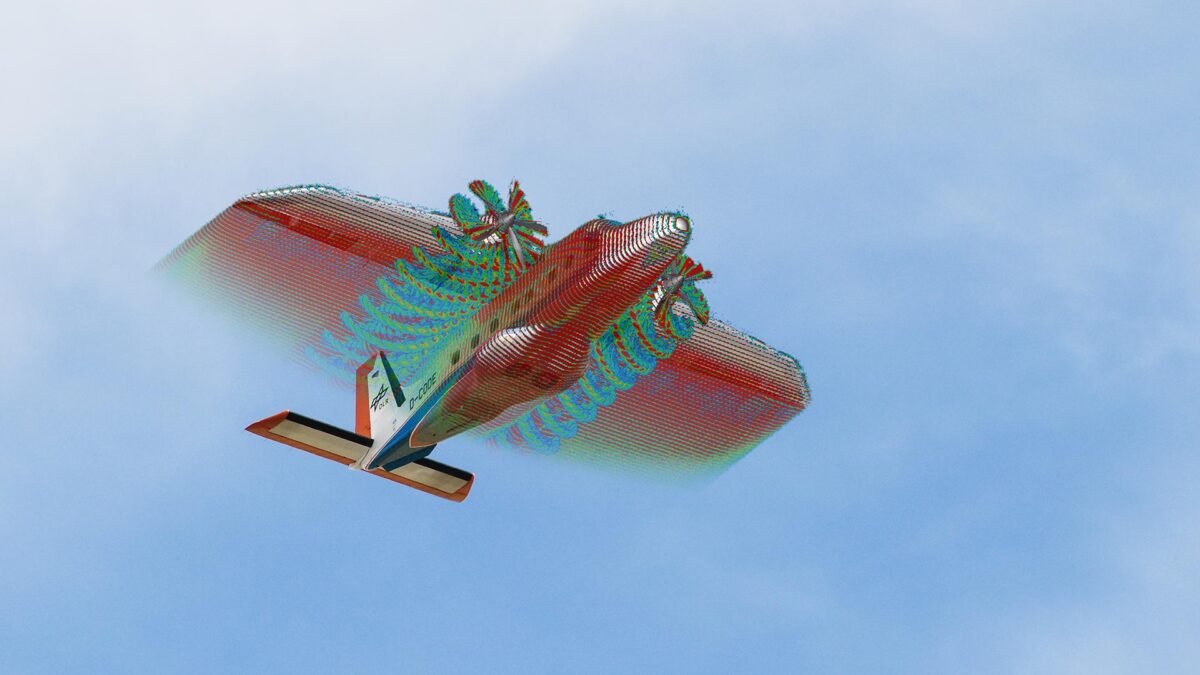 GE Aviation's Munich-based Advanced Technology team is collaborating with the German Aerospace Centre (DLR) to study noise pollution associated with turboprops.
The project measures flyover noise synchronously using a Dornier 228-mounted microphone array and over 200 ground-mounted microphones at DLR's Magdeburg-Cochstedt Airport testing facility, says the DLR in a statement. The project, called FUSIONProp, helps the researchers match noise pollution experienced on the ground with noise sources on the aircraft, it adds. 
Crucially, the testing will help researchers predict noise levels for next-generation turboprops, including hybrid or electric aircraft where the main noise source will be the propeller, it says. Propellor noise is already the biggest noise source on the aircraft, followed by noise created by the airframe and engines, but configuration and installation of the propellor also plays an important role, it adds.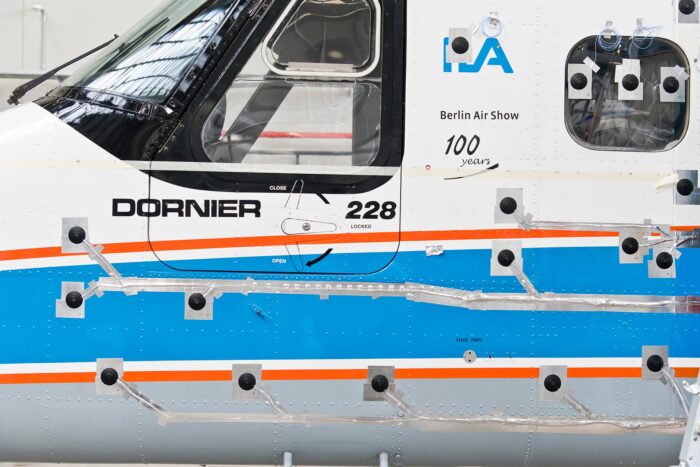 Propellor noise is generated because of the relative motion between propellor blades and the surrounding air, the DLR says. The tonal component sounds to the human ear like a disturbance and is caused by: the displacement of air caused by blade motion and the pressure field around the blades moving in air, it adds. Unsteady variation of loading on the blades because of the impact of external forces, such as the aerodynamic interaction with a surrounding structure, also causes the sound, it says.  
Broadband noise, or noise whose sound energy comes from across the wide section of the audible range, can also be generated from the interaction between the blade and the turbulence in the air, the DLR says.

FUSIONProp allows noise testing under real flight conditions, which is particularly important because factors like altitude and turbulence change the way aircraft designs create noise, the DLR says. The varied flight conditions being tested, including takeoff, climbing, cruise and approach to simulate the complexities of the noise generated by propellers, it adds. 
Over 50 test points are being investigated as the Dornier 228 flies over the microphones at varying heights, it says. A De Havilland Canada Dash 8-400 not owned by DLR has also been used for the testing, it adds.
"This is the first time we are able to correlate the noise arriving on the ground with the noise sources on the aircraft," says Carsten Spehr from the DLR Institute of Aerodynamics and Flow Technology in Göttingen.
Separately, the DLR is developing a modular Dornier 228 electric flight testbed, which will be used on a modular basis for several research applications. Its first project, a hydrogen-electric demonstrator developed with MTU Aero Engines, has been planned for first flight in 2026.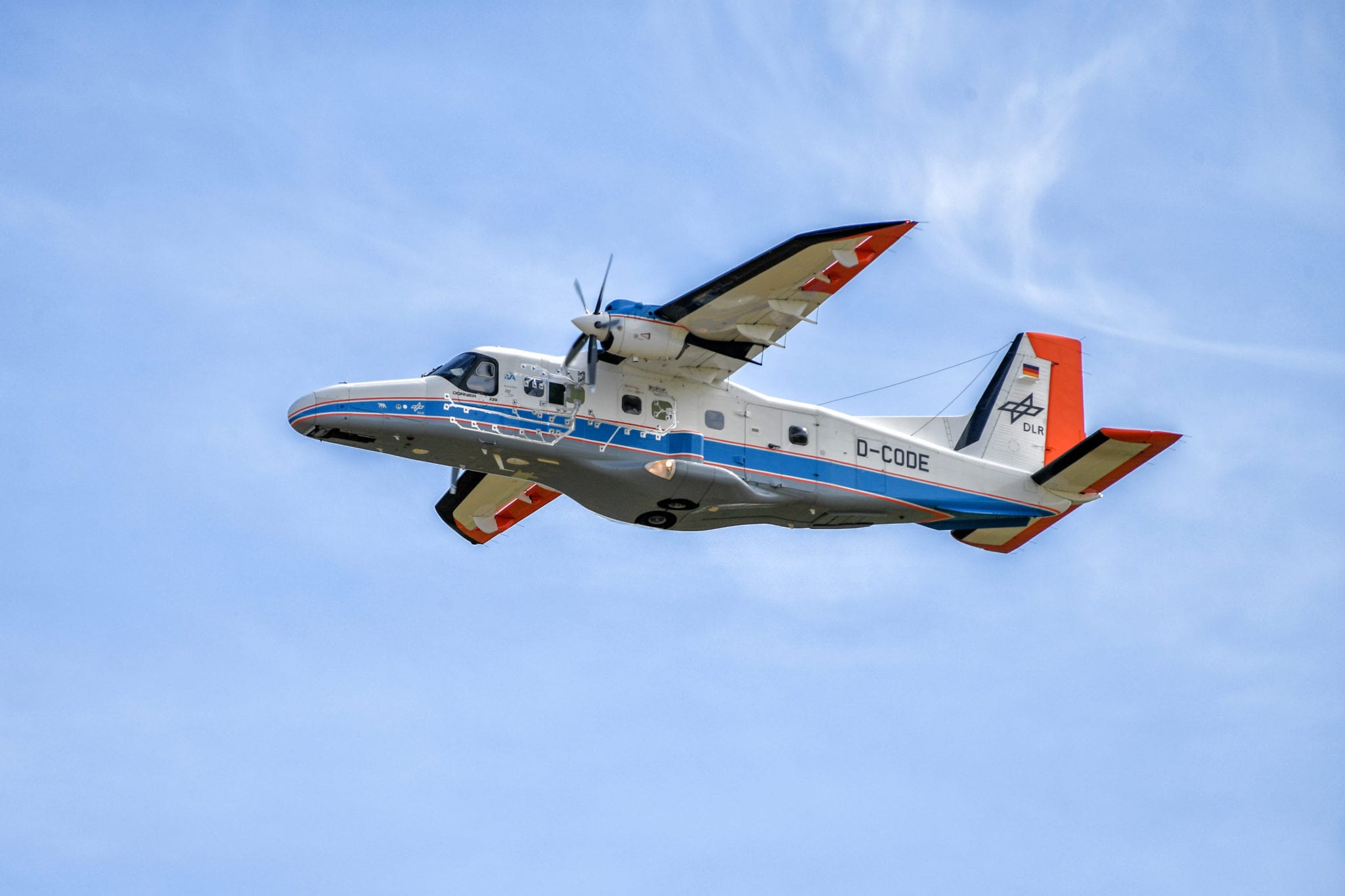 Edward Eng
Edward is based in Singapore. He writes stories on regional aviation across the Asia-Pacific region and has a background on covering socio-political issues. Edward holds a BA (Hons) in Philosophy, Politics and Economics from the University of Warwick in the UK.
Related posts
SUBSCRIBE TO OUR NEWSLETTER