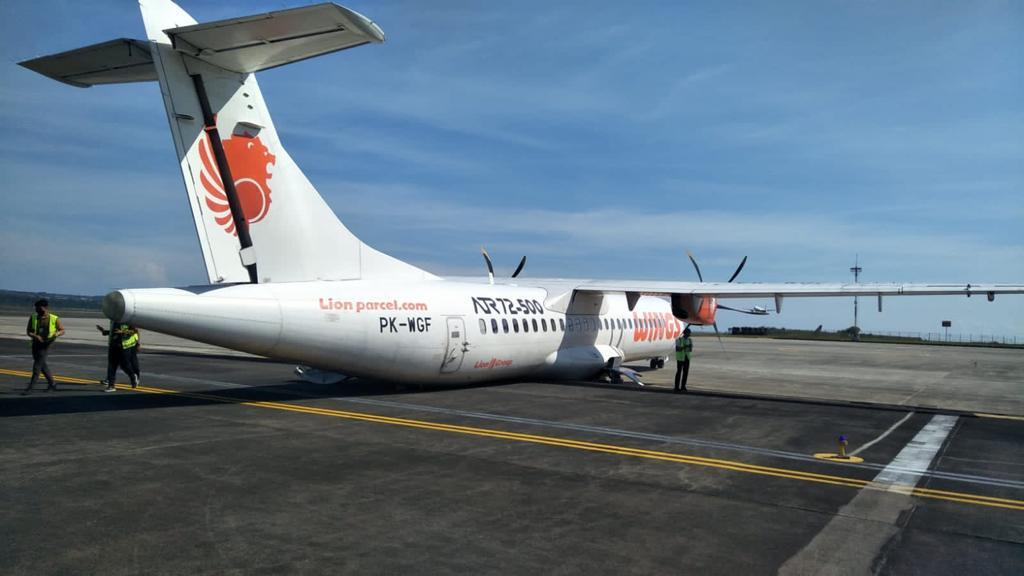 The main landing gear of a Wings Air ATR 72 fell into a drain when taxiing to the gate at Bali's airport in Indonesia yesterday after landing from neighbouring island Lombok.
The incident occurred after the Wings Air ATR 72-500, local registration PK-WGF, landed at Bali's Ngurah Rai International Airport at 14:21hr local time from Lombok.
The aircraft was taxiing to apron number A.41 when it stopped, and the pilot communicated with airport officers to check, says Danang Mandala Prihantoro, spokesman for Wings Air, which is part of Lion Air Group.
Airport officers who checked found the left and right main landing gear had fallen into the apron drain, he adds.
The ATR 72-500 was carrying four crew and 68 passengers. According to Airfleets.net, the aircraft is 9.5 years old, delivered from ATR in 2012.
Video from Twitter user @ariyuli_ shows the Wings Air ATR 72 stuck in the drain with engines still running.
All the passengers and crew disembarked, says Prihantoro, adding that they were all in good condition. Wings Air continues to coordinate with related parties to relocate the aircraft and the investigation process is still ongoing, he adds.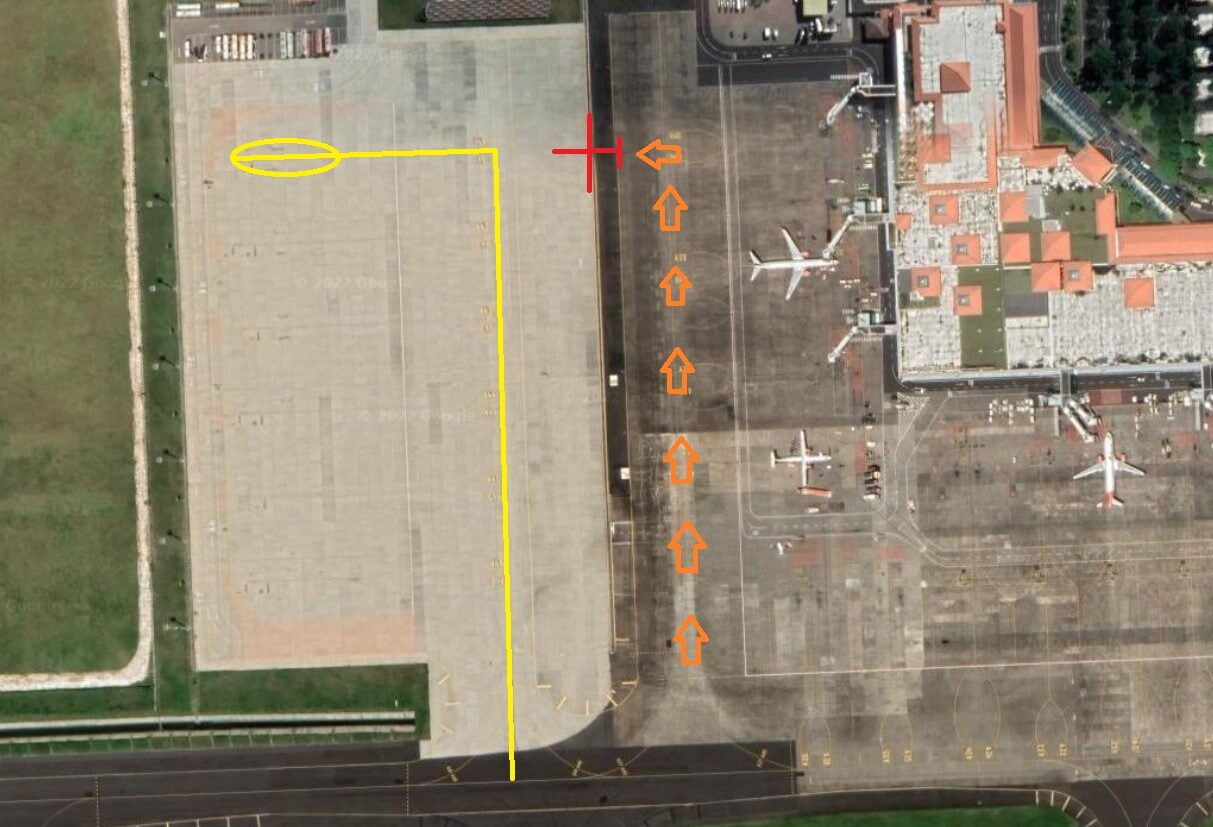 (Google Maps)
Our illustration shows the taxi route to apron A.41, the yellow oval, using the yellow-lined taxiway. The aircraft has been depicted in red, stuck in the drain facing the left. The taxi route the aircraft took would have been on a parallel taxiway, with the route taken by IW-1963 depicted with orange arrows.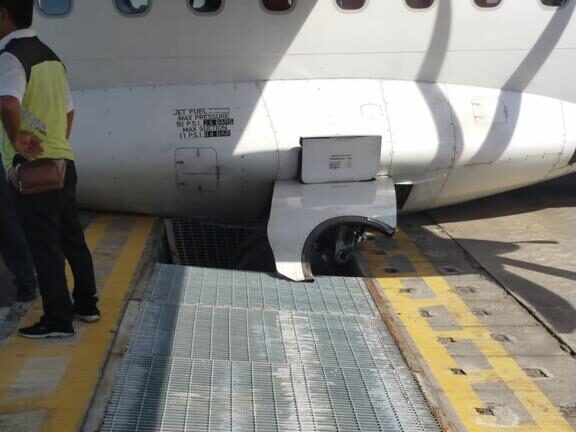 The main landing gear stuck in the drain. (Twitter @GerryS)
The drains painted warning marking in yellow, as seen in the picture, is within a non-movement area of the apron. The parallel taxiways for access to the apron on the left, and gates on the right, are a solid yellow line, which means aircraft are not permitted to cross over the drain.
The solid taxiway edge lines on the parallel taxiways marked in the red boxes and drain in orange. (Google Maps)
Featured photo shows the Wings Air ATR 72 aircraft stuck in the drain taken by Twitter user @GerryS
Davy Lim
Davy is based in Singapore. He is passionate about aviation and has flight experience in various single engine piston aircraft, gliders and seaplanes from his time in the United States. Davy holds a BA in Economics from the State University of New York in Buffalo.
Related posts
SUBSCRIBE TO OUR NEWSLETTER