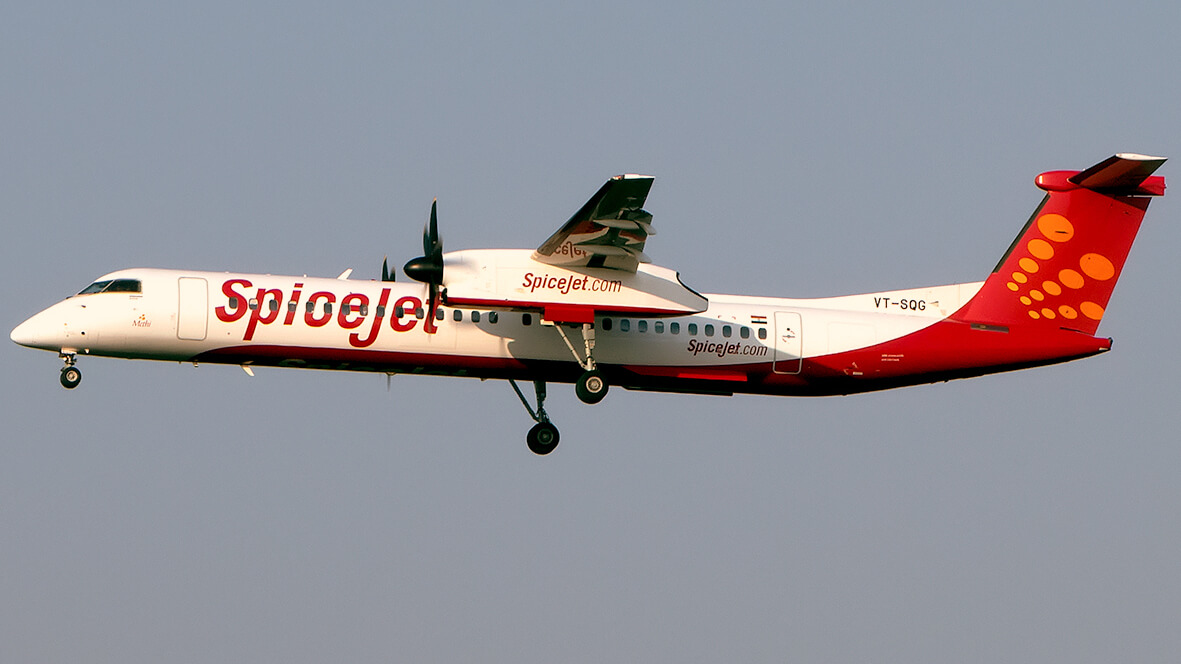 India's Directorate General of Civil Aviation (DGCA) temporarily grounded 10 SpiceJet aircraft for repair, but the aircraft have since returned to service.
SpiceJet can only operate the 10 aircraft after confirming to the regulator that all reported defects and malfunctions are rectified, minister of state for civil aviation, Vijay Kumar Singh, tells local media.
The DGCA conducted 53 spot checks on 48 SpiceJet aircraft between July 9 and July 13, he says.
SpiceJet in a statement today says it has rectified the defects and malfunctions identified by the DGCA and all ten aircraft are back in operation. The rectification had been done immediately after the DGCA observation, the statement adds.
A SpiceJet spokesperson declined to identify the 10 aircraft when contacted by Smart Aviation Asia Pacific today.
The spot checks were conducted three days after the DGCA issued a show cause notice to SpiceJet following a spate of incidents.
Smart Aviation Asia Pacific reported on 7 July that the DGCA's show cause notice requires SpiceJet to submit a response within three weeks, which has a deadline of today.
Picture Source: Sandeep Pilania
Related Stories:
India's High Court Dismisses Petition To Cease SpiceJet Operations (19 July)
India's DGCA Summons SpiceJet Over Spate Of Incidents (7 July 2022)
India's SpiceJet Faces Full Safety Audit Following Incidents (6 May 2022)
India's SpiceJet Reaches Settlement With Credit Suisse In US$24 Million Lawsuit (1 April 2022)
India's SpiceJet Loses Appeal In Court (12 January 2022)
Davy Lim
Davy is based in Singapore. He is passionate about aviation and has flight experience in various single engine piston aircraft, gliders and seaplanes from his time in the United States. Davy holds a BA in Economics from the State University of New York in Buffalo.
Related posts
SUBSCRIBE TO OUR NEWSLETTER