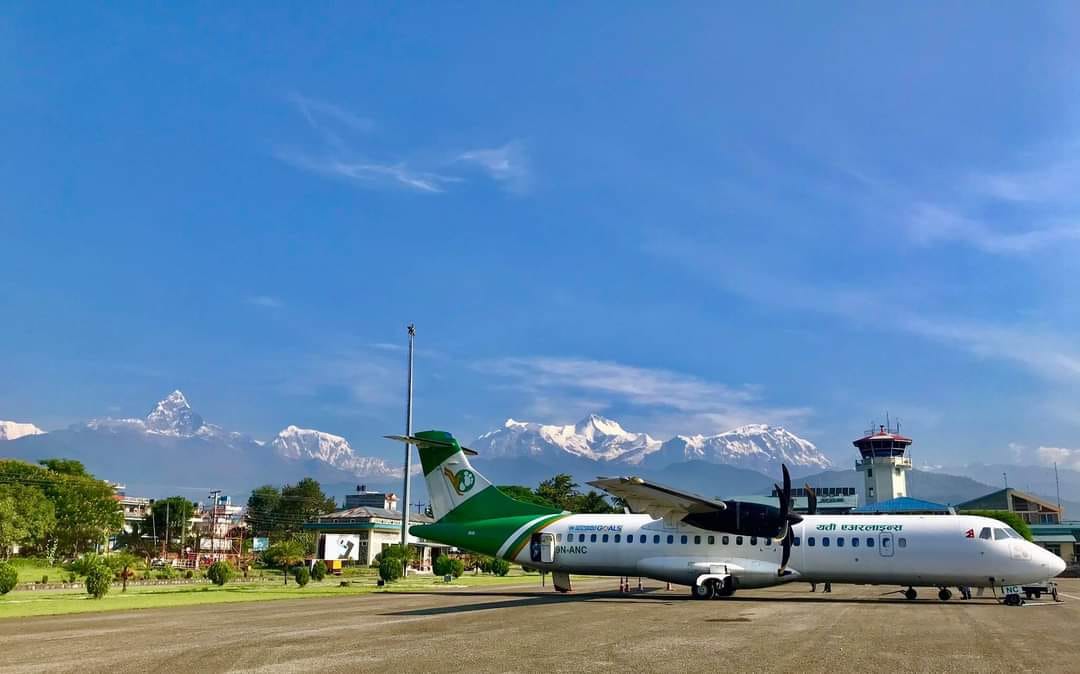 Nepal's domestic carrier Yeti Airlines has obtained approval to operate unscheduled international flights and plans to add four more ATRs next year.
Yeti Airlines' spokesperson Sudarshan Bartaula tells Smart Aviation Asia Pacific that the domestic scheduled airline received the approval to amend its air operator's certificate (AOC), around mid-October, to allow it to operate unscheduled international flights.
He says the carrier decided, during the pandemic, to move into the international market because it continued to see inbound and outbound travel demand.
"The amendment process usually takes six months, but because of COVID-19, it took more than a year," Bartaula says.
He says the airline is ready to go, though there is no exact timeframe when it will start international charter operations, citing tourism and global travel situation as factors for its considerations.
"Our international destinations will include Southeast Asian countries such as Thailand, Myanmar, Cambodia, Singapore and South Asian countries like India, Sri Lanka and Pakistan," he says, adding that ATR 72-500s will be utilized for these routes.
Bartaula says the situation in Nepal is recovering, and travel demand is increasing day by day, hence the airline plans to purchase two more ATR 72-500s and two more ATR 42-500s for the domestic market in the next year, though discussions are still underway.
The airline currently has a fleet of five ATR 72-500s.
He says, in terms of international flights, Yeti Airlines will focus on overseas charter flights for the next two to three years, to gain more experience internationally.
As for whether it will expand to include scheduled international flights in the future, he clarifies that it is not yet decided, though the move could possibly happen after the airline has had more insights on the international market.
Picture Source: Yeti Airlines
Related Stories:
Ong Jeng Yang
Based in Singapore, Ong Jeng Yang has more than four years of experience working in the media industry.
Related posts
SUBSCRIBE TO OUR NEWSLETTER