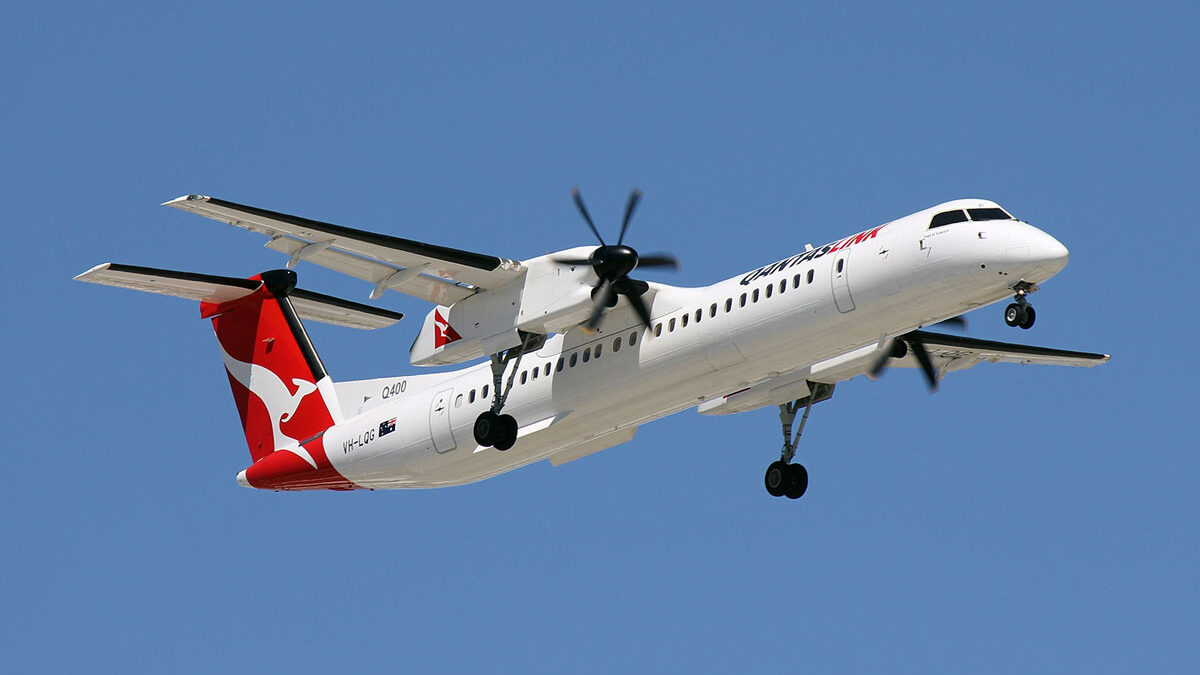 De Havilland Aircraft of Canada has yet to decide on a future roadmap for its Dash 8-400 program, which has a dwindling order back-log because it has failed to secure significant sales in recent times.
The Canadian aircraft-maker is in the process of investigating different scenarios for the program's future and will communicate more on the topic when plans are approved and confirmed, De Havilland says in a statement to news website Aerotime Hub.
"Market demand will guide our future production plans for the Dash 8-400 aircraft," says De Havilland, adding that it will refrain from producing 'white tails' to tide the program over.
The statement also mentions how it can produce aircraft at its Downsview final assembly plant into 2023.
But the Dash 8 programme's previous owner Bombardier sold the Downsview airport site, which is now earmarked for redevelopment in 2023. The lease is to 2021 with two optional one-year extension periods, Bombardier disclosed in June 2018 when it sold the site.
Industry observers say De Havilland needs to grow its order back-log, so it can justify the investment in a new assembly line elsewhere.
De Havilland Aircraft of Canada's owner Longview Aviation Capital also owns Viking Air, based at Victoria International Airport on the outskirts of the town of Sidney in western Canada's province of British Columbia.
Longview Aviation Capital bought the rights to the Dash 8 program in June 2019 from Bombardier.
The acquisition gave Longview Aviation Capital – which is backed by Canada's richest woman Sherry Brydson – the rights to the De Havilland Aircraft of Canada brand and the type certificate for the Dash 8 which has the -100, -200, -300 and -400 variant.
The 70 to 90 seat Dash 8-400 is the only Dash 8 still in production. The program has struggled to generate sales in recent times.
The only firm orders for the Dash 8-400 that have been announced, since Longview acquired the program, are Air Tanzania's order for one aircraft and an order for three aircraft from Elin Group, a Nigerian company that plans to use the aircraft to provide charters to the country's oil and gas sector.
Longview Aviation Capital did inherit a firm order backlog for around 50 aircraft when it took over the program from Bombardier. But it lost about half the backlog when its largest customer Indian carrier SpiceJet decided it no longer wanted new Dash 8-400s. De Havilland Aircraft responded early last year by suing SpiceJet in the High Court of Justice of England and Wales. SpiceJet then issued a counter-claim.
As for the remaining backlog, it has been declining as the aircraft-maker delivers aircraft on order for: Biman Bangladesh Airlines, TAAG Angolan Airlines and Ethiopian Airlines.
Editor's comments:
All commercial aircraft-makers have been struggling to secure aircraft sales in this current pandemic, which has put a stop to most international air services and some domestic air services.
But even before the pandemic, the Dash 8 program was struggling to generate sales, which is one reason cash-strapped Bombardier sold the program to Longview Aviation Capital for US$300 million.
Once De Havilland's lease on the Downsview site expires, it makes sense to relocate final assembly out of Toronto and to Victoria International Airport where sister company Viking Air has its Twin Otter final assembly plant.
Having final assembly of the two aircraft programs on the same site, would provide the flexibility to move assembly workers between the two assembly lines depending on aircraft demand.
Toronto is a major city whereas Sidney is a small town outside of Vancouver, so wages may possibly be lower there too.
If De Haviland can ride out these tough times, caused by the pandemic, the Dash 8-400 could have a bright future.
There are many top airlines around the world that operate the Dash 8-400 and it is only a matter of time before these airlines will need to issue a request for proposal for new aircraft.
In the Asia Pacific region, Dash 8-400 operators include the regional off-shoots of: All Nippon Airways, Japan Airlines and Qantas Airways.
If De Havilland stops producing the Dash 8-400 it may actually have an adverse impact on other commercial turboprop manufacturers, namely ATR.
In the short-term, ATR would gain a monopoly in the 50-70 seat commercial turboprop market. But it also means there would be no one else promoting the virtues of 50-70 seat turboprop aircraft. Airlines also want choice and don't like buying from monopoly suppliers.
Leithen Francis
Leithen is based in Singapore and has over 17 years' experience working for news organisations. He is the former deputy Asia editor of Flightglobal and the former Asia editor of Aviation Week. Leithen has a BA in journalism from RMIT University in Melbourne, Australia.
Related posts
SUBSCRIBE TO OUR NEWSLETTER