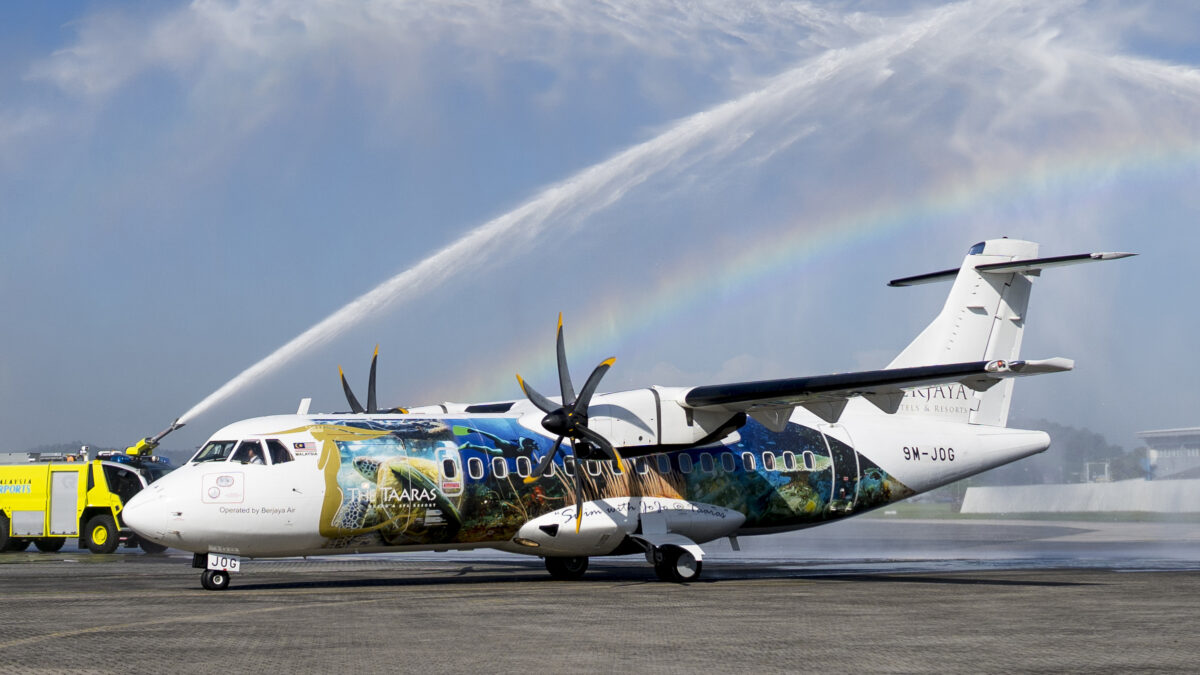 Malaysia's Berjaya Hotels, which owns Redang Island beach resort The Taaras, plans to expand direct flight access to Redang Island as it expects bookings at its resort to continue growing post-COVID-19.
The hotel group recently began daily charter services from Kuala Lumpur's Subang Airport to the island, off the east coast of peninsula Malaysia, using a 46-seat ATR 42-500.
The hotel group just has the ATR 42-500 and it is operated by its sister company, Berjaya Air, on the hotel's behalf. Irish aircraft lessor Elix Aviation Capital earlier announced it had leased the aircraft to Berjaya Air.
Demand is growing for the Subang-Redang service as part of a 'flight plus room' package designed to attract domestic travelers wanting to travel again as Malaysia's national movement control order is lifted, says Jocelyn Yee, Berjaya Hotels director of business development.
Yee says flights from Johor Bahru, Penang and Singapore are also in the pipeline, but declines to be drawn on a definitive time-frame because first they need to see how international tourism recovers. But the group expects domestic passenger demand to grow further in the next few months, as movement restrictions are further lifted, she says. Berjaya Hotels is also considering getting an additional ATR aircraft in the near future as demand grows for its Malaysian resort network, she adds.
The time-frame for launch of Redang-Singapore flights is unclear due to the current restrictions on international travel. But Malaysia's foreign minister, Hishammuddin Hussein, has said discussion with his Singapore counter-parts on cross-border travel are ongoing and that hopefully travel between the two countries can resume as early as August.
Yee says Berjaya Air has already implemented safety measures, such as compulsory wearing of masks on-board the aircraft, limiting in-flight service and disinfecting the aircraft each day.
Malaysia earlier implemented a three-month lockdown that reduced its daily COVID-19 cases to less than 20. The country has 8,718 cases and 122 deaths.
Photo: Berjaya Hotels & Resorts
Edward Eng
Edward is based in Singapore. He writes stories on regional aviation across the Asia-Pacific region and has a background on covering socio-political issues. Edward holds a BA (Hons) in Philosophy, Politics and Economics from the University of Warwick in the UK.
Related posts
SUBSCRIBE TO OUR NEWSLETTER