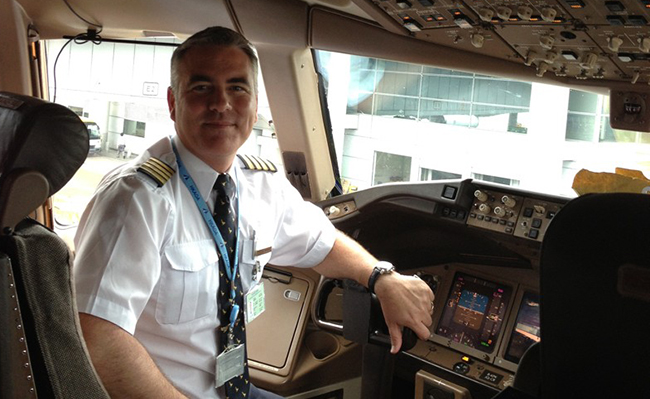 The Regional Aviation Association of Australia (RAAA) is lobbying the Federal Government for continued assistance for regional airlines during the pandemic period, and would also like Australia's Civil Aviation Safety Agency (CASA) to be more receptive to the needs of operators.
The most urgent priority now is the Federal Government's assistance packages for the regional airline industry in response to the pandemic, RAAA's newly appointed CEO, Steven Campbell, says in an emailed response to a query from Smart Aviation APAC.
"In a lot of cases [this Federal assistance has] meant the difference between staying afloat or going bust. Whilst I am aware that these funds will not go on forever, it is essential the Government eases the industry away from the assistance rather than a sudden stopping. This will be something I will be pursuing with Government officials on behalf of the industry," says Campbell who started this week in the job as CEO of the RAAA.
Campbell was previously government relations manager for national air navigation services provider Airservices Australia. He is also a former senior aviation advisor to deputy prime minister Michael McCormack and a former employee of CASA.
He says another priority is dealing with new regulations that CASA is planning to introduce. "The introduction of the flight operations rules later this year is a major issue our industry is facing. Whilst the industry has been part of the development of these new regulations, the issues arise during implementation," adds Campbell.
The new regulation will come into effect on 2 December and cover, for example, certification management, for a variety of aircraft and operations, CASA says in its website, adding that it will apply to all pilots and almost all operators in Australia.
"We recognise that any rule change creates a burden on industry," it says.
Campbell says: "My goal will be to ensure that we are part of the process to try and reduce the number of issues once implementation begins. This will mean that our regulator CASA will need to be more open about dealing with industry on solving issues as they arise."
"The [new] fatigue rules are also due to be implemented this year as well, after a number of years of being delayed. We are not sure if there will be any more delays, but we have to plan that they will be due this year. Once again, CASA will need to listen to the industry when issues arise. Fatigue rules are not always 'black and white' and can make the difference on whether a certain flight is viable or not," he adds.
The new fatigue management rules are CASA's update of existing rules following 2018-2019 independent review and industry consultation, and will be implemented with support from a CASA-appointed panel, says CASA.
The other priority for the association is to grow the membership base, says Campbell, adding that its membership numbers have remained strong during the pandemic.
But the association, like the airline industry itself, has faced financial challenges.
Campbell says: "We have not been able to conduct our annual convention, which is a large revenue generator for our organisation. We are looking at different ways to engage with our members to provide them with all the latest information, but at the same time, generate revenue from sponsorships of these events."
He says the association plans to organize some roadshows this year in which there will be discussion panels and so airline operators can ask questions directly to officials from CASA, government and other aviation bodies.
Picture shows Stephen Campbell who is also a former commercial pilot.
Edward Eng
Edward is based in Singapore. He writes stories on regional aviation across the Asia-Pacific region and has a background on covering socio-political issues. Edward holds a BA (Hons) in Philosophy, Politics and Economics from the University of Warwick in the UK.
Related posts
SUBSCRIBE TO OUR NEWSLETTER