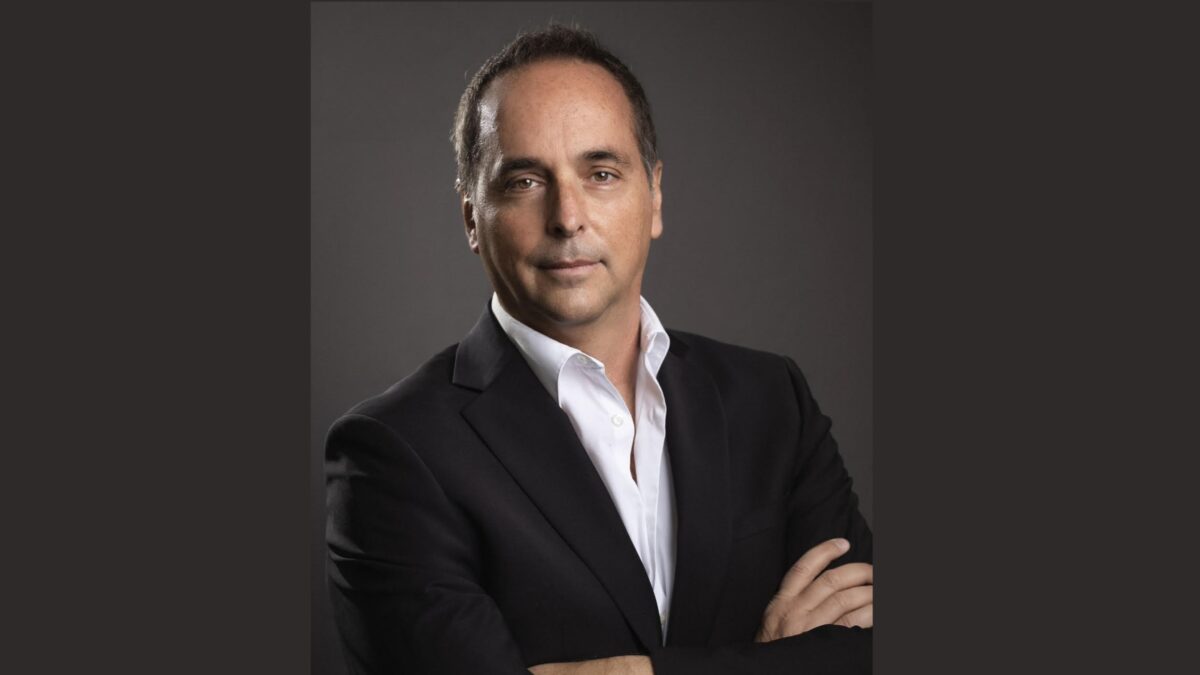 Would-be international carrier Marianas Pacific Airlines is waiting on next month's launch of its sibling, short-haul inter-island carrier Marianas Southern Airways, before pushing forward with its own launch.
The focus is to launch Saipan-based Marianas Southern's domestic inter-island operation and then focus back on Marianas Pacific which will serve international routes, says Keith Stewart, president of Saipan-based real estate company MP Enterprises.
MP Enterprises is the joint venture partner in Marianas Southern, and Stewart is the founder and owner of Marianas Pacific.
Aircraft Choice
Marianas Pacific plans to wet lease three Boeing 757s, with two flying and one as a spare, he says. It has yet to decide between the 757-200 and the 757-300, he tells Smart Aviation Asia Pacific.
Stewart stops short of naming the aircraft lessors Marianas Pacific has been talking to.
The Boeing 757 can carry more cargo than aircraft of similar size and its price has dropped due to the pandemic, he says.
Marianas Pacific has no urgent need to get an air operator certificate (AOC) due to the wet lease, and is interested in partnerships with other carriers similar to what Marianas Southern has done, he says.
Marianas Southern is a joint venture between MP Enterprises and US carrier Southern Airways Express that operates under Southern Airways Express' AOC.
Marianas Pacific will base its crew and three aircraft at Clark International Airport in the Philippines for servicing until it builds hangars at Saipan International Airport, he says.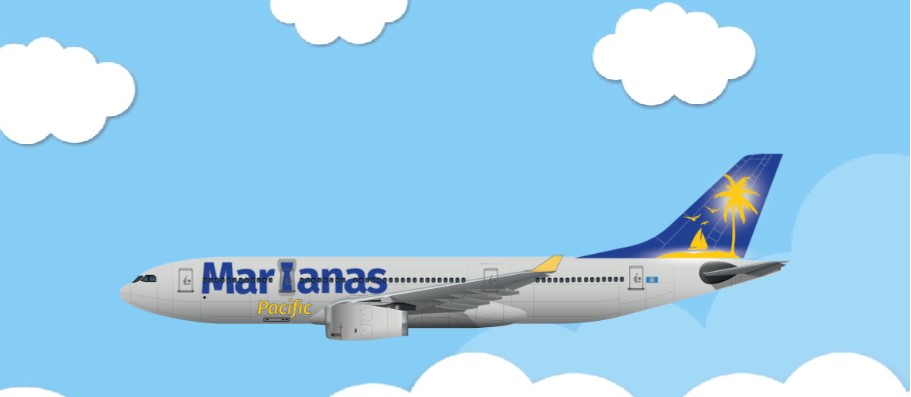 Artistic rendition of MPA Livery on an Airbus A330, an earlier consideration of aircraft (Source: MPA)
Market Need
Stewart says the international airline is needed to develop the Northern Marianas Islands' economy, which lacks affordable, regular and reliable passenger and cargo air transportation. Shipping a product from Florida to China costs a third of what it costs to ship from Saipan to China, he adds.
Stewart says the success of Continental Micronesia Airlines in Guam is testimony to the very positive impact an airline can have on an island economy.
Continental Micronesia Airlines has since been merged into United Airlines and its flights are now operated by United Airlines.
Stewart says he is being advised by a team of airline experts based in Australia who have established more than a dozen start-up airlines.
Marianas Pacific CEO, Neil Hansford, is an aviation consultant based in Sydney with 40 years of experience in the industry.
Destinations
Marianas Pacific's website shows it plans to provide 52 flights a week across seven destinations within in the next three years.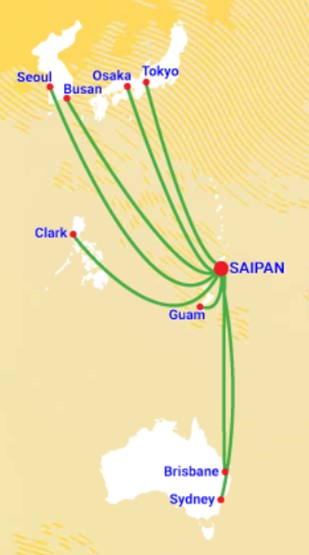 MPA's destinations (Source:MPA)
The Northern Marianas Islands' visa-waiver program with China has ended, so Marianas Pacific is looking primarily at the Japan and Korea market, says Stewart, adding that many of the tour groups already visiting are from Korea and Japan.
It also plans to launch services to Brisbane and Sydney, he says, noting that many of his team are Australian.
Marianas Pacific hopes to also serve the cargo market between Australia and northeast Asia's Japan and Korea via Saipan, he says. Japan and Korea are big markets for Australian fresh produce and vice versa.
Marianas Pacific has reached out to one carrier for interline agreements on its north-south routes, he says. There are other opportunities to partner with carriers doing an east-west routes between Asia and the Pacific Islands, he adds.
Featured Picture of MP Enterprises President, Keith Stewart
Related Stories:
Marianas Southern Airways Preparing To Start Operations (10 June 2022)
US DoT Approves Start-Up In Mariana Islands (3 June 2022)
North Pacific Start-Up Aims To Begin In July (30 May 2022)
Davy Lim
Davy is based in Singapore. He is passionate about aviation and has flight experience in various single engine piston aircraft, gliders and seaplanes from his time in the United States. Davy holds a BA in Economics from the State University of New York in Buffalo.
Related posts
SUBSCRIBE TO OUR NEWSLETTER