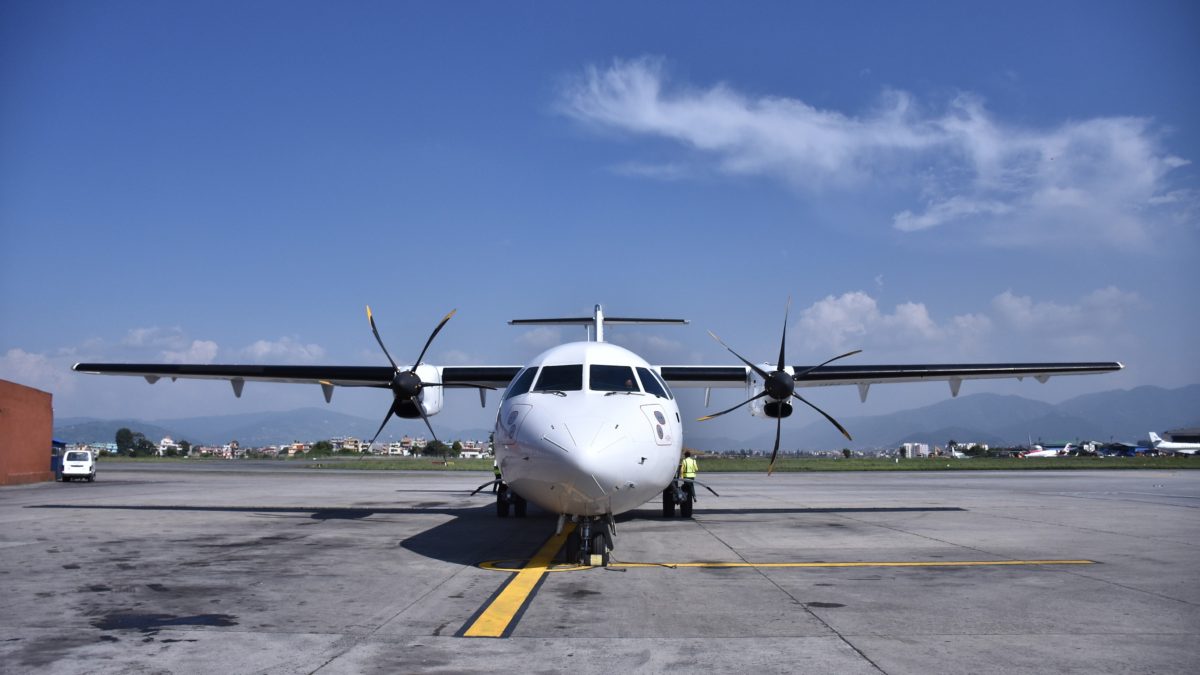 Nepal's domestic carriers are adding at least seven 70-plus seat aircraft in the first quarter of 2019 as demand rockets.

Three of the major players—Yeti Airlines, Buddha Air and Shree Airlines—say they have regulatory approvals to receive ATR 72s and Bombardier Dash 8s next February. Yeti Airlines also says it expects to add another two 50-seat ATR 42s later in 2019.

This surge in capacity is in response to burgeoning demand in the domestic sector, they add. Kathmandu's Tribhuvan International Airport, Nepal's largest, says it recorded 16% year-on-year domestic passenger growth in the first three quarters of 2018. The Nepal Tourism Board says the momentum is expected to stay as tourist numbers boom to two million yearly by 2020.  

The airlines have approvals to receive the new aircraft on the condition that the extra capacity is not based in Kathmandu, says the Civil Aviation Authority of Nepal (CAAN). This will help alleviate congestion at Kathmandu until the second international airport, Gautam Buddha Airport, is fully upgraded by 2019, it says.

CAAN deputy director general, Rajan Pokhrel says: "Kathmandu's airport is swamped."

Kathmandu's overworked airport infrastructure has led CAAN to stop issuing new air operator certificates until Gautam Buddha Airport is ready. Local observers say the airport congestion, coupled with the CAAN lagging behind on safety standards, are the only limits on aviation growth. The European Union has banned Nepali carriers over concerns about the CAAN's ability to provide proper regulatory oversight.

Buddha Air says that it could further expand its business if the issue of airport congestion is overcome. It wants to better serve tourists by connecting its domestic routes to international ones, it says.

Edward Eng
Edward is based in Singapore. He writes stories on regional aviation across the Asia-Pacific region and has a background on covering socio-political issues. Edward holds a BA (Hons) in Philosophy, Politics and Economics from the University of Warwick in the UK.
Related posts
SUBSCRIBE TO OUR NEWSLETTER