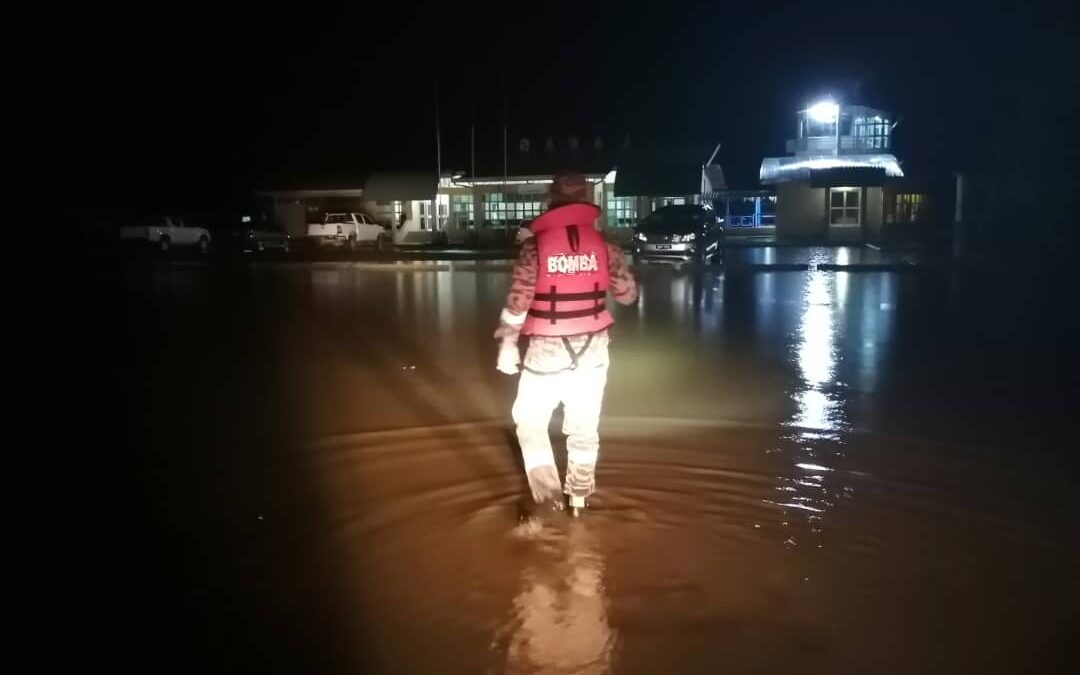 Lawas Airport in East Malaysia's Sarawak province is temporarily closed due to a flooded runway when the Lawas riverbank broke.
The water level was three metres deep at the airport, says Azman Ibrahim, Lawas fire and rescue department chief. Continuous heavy rain in upper Lawas caused the flood and the airport is closed for cleaning up and debris clearing operations, he adds.
Local newspaper The Borneo Post says that the Lawas riverbank broke on 20 May, flooding the runway overnight.
Lawas airport, situated beside the river, has frequent floods due to periods of heavy rain. Multiple local news reports say the runway also flooded in March this year and September and May last year due to heavy rains.
MASWings is the only scheduled operator at Lawas Airport and operates Viking Air Series 400 Twin Otters there.
Featured picture shows a Bomba personnel inspecting flood damage at Lawas Airport from The Borneo Post
Related Stories:
Malaysia's Sarawak State Pushing to Have Its Own Airline (11 June 2019)
Malaysia Govt To Assess Upgrading For Bario Airport's Runway (1 March 2019)
MASwings Renews Rural Air Services Contracts (7 February 2019)
Davy Lim
Davy is based in Singapore. He is passionate about aviation and has flight experience in various single engine piston aircraft, gliders and seaplanes from his time in the United States. Davy holds a BA in Economics from the State University of New York in Buffalo.
Related posts
SUBSCRIBE TO OUR NEWSLETTER