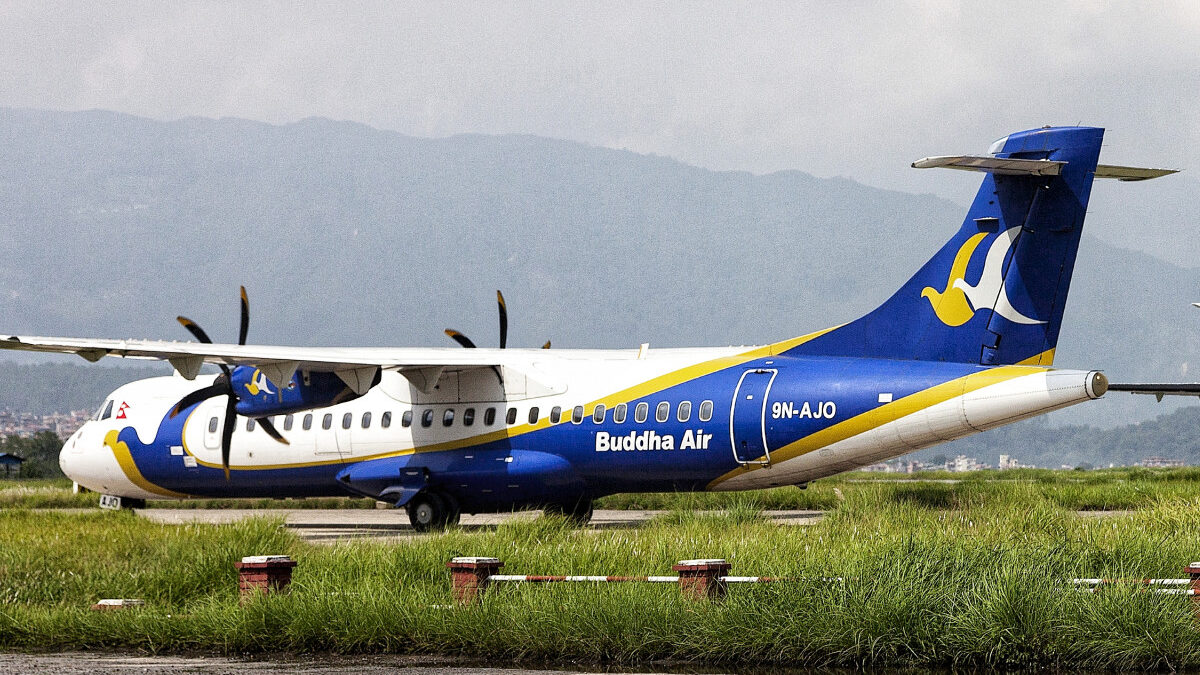 A pilot of a Buddha Air aircraft in Nepal, that did an emergency landing due to technical issues, was later found to have failed to go through the aircraft checklist properly prior to take-off. 
Local media says a Buddha Air ATR 72, flight number U4701, took off from Kathmandu's Tribhuvan International Airport on 27 September but when it came in to land at Biratngar Airport, one of the landing gears failed to deploy. 
The pilot declared an emergency and flew the aircraft back to Kathmandu. 
Prior to landing at Kathmandu's Tribhuvan International Airport at around 10:16hr local time, the landing gear did deploy. 
The probe committee formed by the Civil Aviation Authority of Nepal says the captain of the aircraft was responsible because he failed to look at the checklist, local news site My Republica reports.
The committee has recommended that the captain be suspended for three months. The flight was carrying 73 people and four crew. No one was injured.
Prior to landing in Kathmandu, the ATR circled the airport for 24 minutes to burn fuel, because if the aircraft lands without its landing gear deployed, a fire may ignite, says local news reports quoting airport officials. Tribhuvan International Airport was closed for 30 minutes to prepare for the emergency landing.
Picture Source: boeingeek.com
Related Stories:
Nepal's Buddha Air Expanding Amidst Pandemic (15 September 2021)
Ong Jeng Yang
Based in Singapore, Ong Jeng Yang has more than four years of experience working in the media industry.
Related posts
SUBSCRIBE TO OUR NEWSLETTER