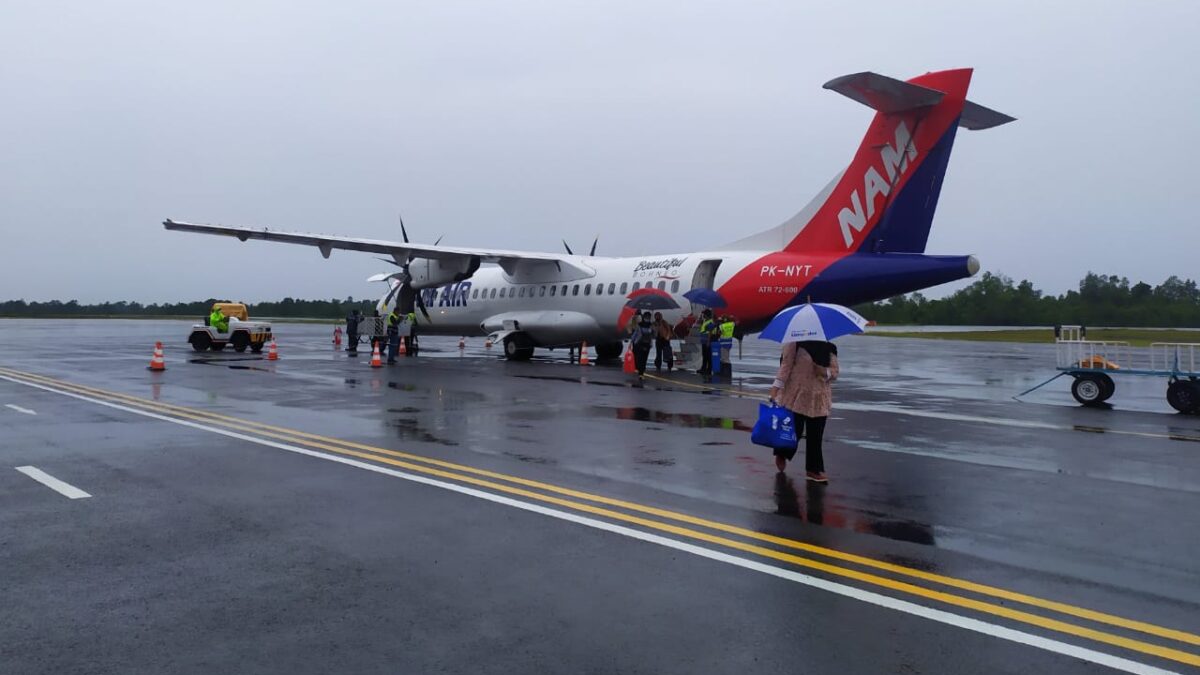 The Indonesian regencies of Kaimana and West Kotawaringin are lobbying for more flights to cater to demand and to boost local industry.
Kaimana, which is in West Papua province, is lobbying for Batik Air to serve Kaimana Airport. West Kotawaringin, which is in central Kalimantan province, wants airlines to serve Iskandar airport.
Kaimana's regent, Freddie Thie, tells local media they are lobbying for Lion Air's Batik Air to serve Kaimana Airport to boost the tourism industry.
He says Indonesia's Ministry of Transportation is building a new airport at Fak Fak in West Papua with a budget of 600-700 billion rupiah (US$40-46 million). Similarly, an airport is also being built at Nabire regency, the new capital of Central Papua province, says Thie.
In the interim, Kaimana can be the hub for these two destinations, he says.
Thie says Batik Air signed a memorandum of understanding last November to serve Kaimana Airport, but one impediment is the airport's runway which is only 2,000m-long.
He says Batik Air's jet aircraft need a 2,400m-long runway. Much improvement and upgrading of the runway and facilities are required for Batik Air to begin serving the airport, he says. ATR 72 operator Wings Air is the only airline currently serving Kaimana Airport, he adds.
West Kotawaringin regency, meanwhile, is working to have more airlines serve
Iskandar Pangkalan Bun Airport
Head of the regency's transportation agency, Amir Hadi, says in the past six months more people have been flying but despite this, the number of airlines serving Iskandar airport is limited.
Only three airlines serve the airport, of which two operate ATR aircraft and the other Boeing 737s, says Zuber, the head of Iskandar airport operator unit, who like many Indonesians only goes by one name.
Henoch Rudi Imanuddin, Sriwijaya Air commercial director, says its low-cost carrier NAM Air will start operating Boeing 737-500s there at the end of July. NAM Air has served the airport using ATR 72s.
Featured picture, from Radarsampit.com, shows a NAM Air ATR 72-600 at Iskandar Pangkalan Bun Airport.
Prudence Lim
Prudence is based in Singapore and is a budding reporter who is passionate about journalism. She also has various experience in the media industry, ranging from film to news. She is pursuing a BA in Communication Studies from Wee Kim Wee School of Communication and Information, Nanyang Technological University, Singapore.
Related posts
SUBSCRIBE TO OUR NEWSLETTER