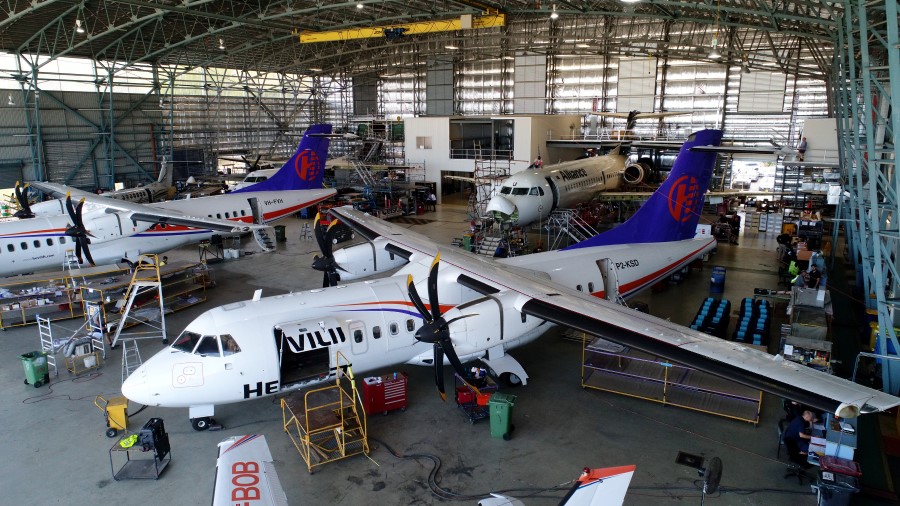 Jet Aviation has decided against selling its Cairns maintenance, repair and overhaul (MRO) facility to Heston MRO, even though Heston had signed an agreement to purchase the business.
"We cancelled the Heston sale process earlier this year," says a Jet Aviation spokesperson in an emailed response to a query from Smart Aviation Asia Pacific. 
"[The] Cairns MRO [remains] managed and operated by Jet Aviation…we remain committed to providing MRO support to customers in Australia, the Asia Pacific region and worldwide," adds the spokesperson.
The sale of Jet Aviation Cairns' MRO facility was due to be completed by the end of March.
Heston MRO announced in early January that it had "signed a purchase agreement for the acquisition of Cairns MRO facility from Jet Aviation."
"Upon completion, the new acquisition will expand Heston MRO capabilities into full heavy maintenance for regional aircraft, as well as state-of-the-art avionics repairs shops for wider range of aircraft types," it said at the time.
"The transaction, which is subject to standard pre-closing procedures, is estimated to be completed by the end of 2022's first quarter."
"Once completed, the Cairns facility will operate under Heston MRO brand and continue delivering high quality MRO services to existing and new customers in Australasia," it added.
Heston MRO executives were unavailable for comment when contacted by Smart Aviation Asia Pacific today.
Jet Aviation has MRO facilities in several cities and towns in Australia because in 2018 it acquired Australian MRO organisation Hawker Pacific. It then more recently rebranded the Australian business Jet Aviation.
Jet Aviation, which is owned by General Dynamics, is largely a business aviation MRO but the Cairns MRO is different, because it is primarily focused on serving commercial regional aircraft operators rather than business jet operators.
According to Jet Aviation's website, the Cairns MRO is a certified line and heavy maintenance organisation for:  De Havilland Aircraft of Canada Dash-8 100/200/300/400 aircraft, ATR 42/72s, Saab 340s, Embraer 120s and Fokker 70 and Fokker 100s.
The Cairns MRO company has strong financial and political support from the Queensland state-government, which announced last June that the MRO organisation had received financial support through the state government's Jobs and Regional Growth Fund programme.
Feature picture, from Jet Aviation Cairns, shows regional aircraft undergoing maintenance at the Cairns MRO facility.
Related articles:
Australia's Heston MRO Signs Agreement To Buy Jet Aviation's Cairns MRO Facility (12 January 2022)
Australia's Heston MRO Buys General Dynamics' Jet Aviation Cairns MRO Business (2 December 2021)
Related posts
SUBSCRIBE TO OUR NEWSLETTER