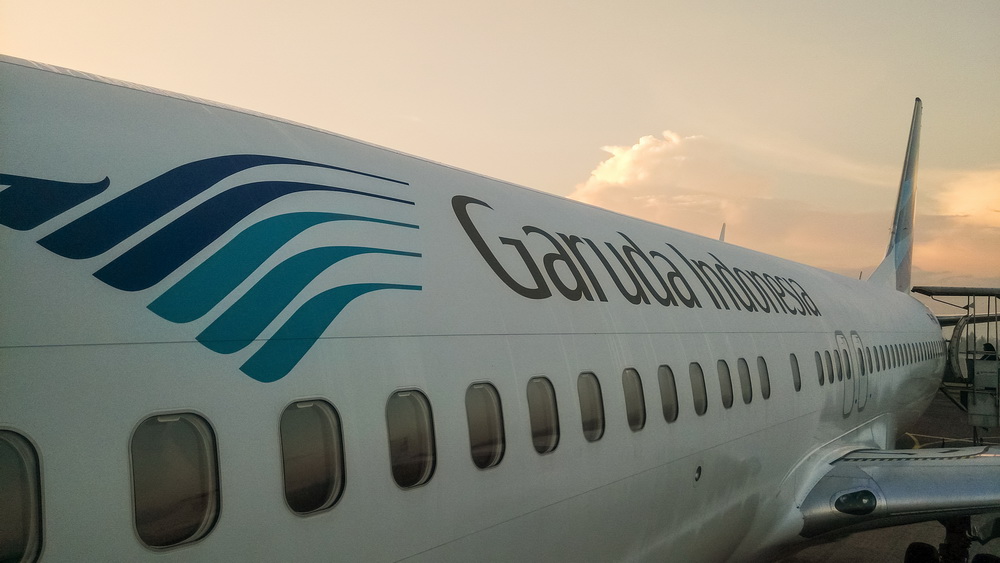 Indonesia's government is trying to save Garuda Indonesia by asking creditors – including aircraft lessors – to extinguish some debt or accept swapping debt for equity.
Indonesia's deputy minister for state-owned enterprises, Kartika Wirkoatmodjo, has unveiled the government's plan which involves asking creditors – such as aircraft lessors, banks and suppliers – to either accept that some airline debt be forgiven or accept swapping debt for equity.
Garuda owes Angkasa Pura I and II monies, but under the government's plan this debt will disappear because the two state-owned airport operators will receive equity.
The airline also owes money to state-owned companies: Pertamina (oil and gas provider), AirNav (air navigation services), Gapura (ground handling) as well as the banks BNI, BRI and Mandiri. These entities will receive zero coupon bonds from Garuda. Recipients of such bonds, unlike normal bonds, receive no interest and only receive the face value of the bonds upon maturity.
Aircraft lessors will also be offered the zero coupon bonds or a debt for equity swap with the airline.
Kartika, who describes Garuda as "technically bankrupt", says the government's plan aims to reduce Garuda's debt burden to US$3.69 billion from US$6.09 billion.
He told a public hearing in Indonesia's House of Representatives that: "If there is no debt reduction on its balance sheet, [the airline] will not be able to survive."
The government's plan also involves halving the number of aircraft types in the fleet and reducing the total number of aircraft to 134 from 202. The airline also aims to reduce lease rates by 40-50% and move leases from a fixed monthly rate to ones based on flight hours.
In terms of the network, Garuda will slash its international network and focus on the domestic market.
Rather than negotiate with creditors, which include 32 lessors, Garuda plans to move forward with the government's plan by going through the Indonesian courts, with the first step being to file a suspension of debt payment obligation (PKPU) with an Indonesian commercial court.
Kartika says rather than the government inject new funds into the airline, it would welcome investment from new shareholders even if it meant diluting the government's equity stake in the carrier, which is a little more than 60%.
Editor's note: The government has some leverage against lessors. It has said that Garuda will reduce its fleet to 134 from 202. The government, via the auspices of Garuda, can tell the lessors that if they don't sign up for the plan, then they are welcome to repossess their aircraft, something lessors are reluctant to do, as it is very difficult to place aircraft elsewhere in the current depressed market.
The fact that the government is now trying to save Garuda, rather than let it flounder, means the government appears to have come to the conclusion that trying to build up Pelita Air Service, another state-owned carrier, to replace Garuda is impractical.
It takes many years to develop an airline with the extensive network and brand that Garuda has.
If Pelita Air Service proceeds with its plan to add an Airbus A320 fleet on lease, it will be duplicating what Garuda is doing and competing against it. It would make sense for Pelita's scheduled operation to focus on serving different routes to Garuda.
One solution – which is something that has been discussed in the past – could be to upgrade Pelita's airport at Pondok Cabe into a hub for scheduled turboprop flights. If Pelita focused on turboprop operations, and left jets to Garuda, the two airlines would clearly be differentiated and would complement, rather than compete against each other.
Picture Source: traveldailymedia.com
Related Stories:
Garuda Indonesia Responds To Queries On Why It Pays Higher Aircraft Lease Rates (8 November 2021)
Another Creditor Sues Garuda Indonesia (26 October 2021)
Indonesian Court Gives Garuda Indonesia Some Financial Respite (21 October 2021)
Govt Says Garuda Indonesia Being Liquidated Is A Possibility (19 October 2021)
Related posts
SUBSCRIBE TO OUR NEWSLETTER