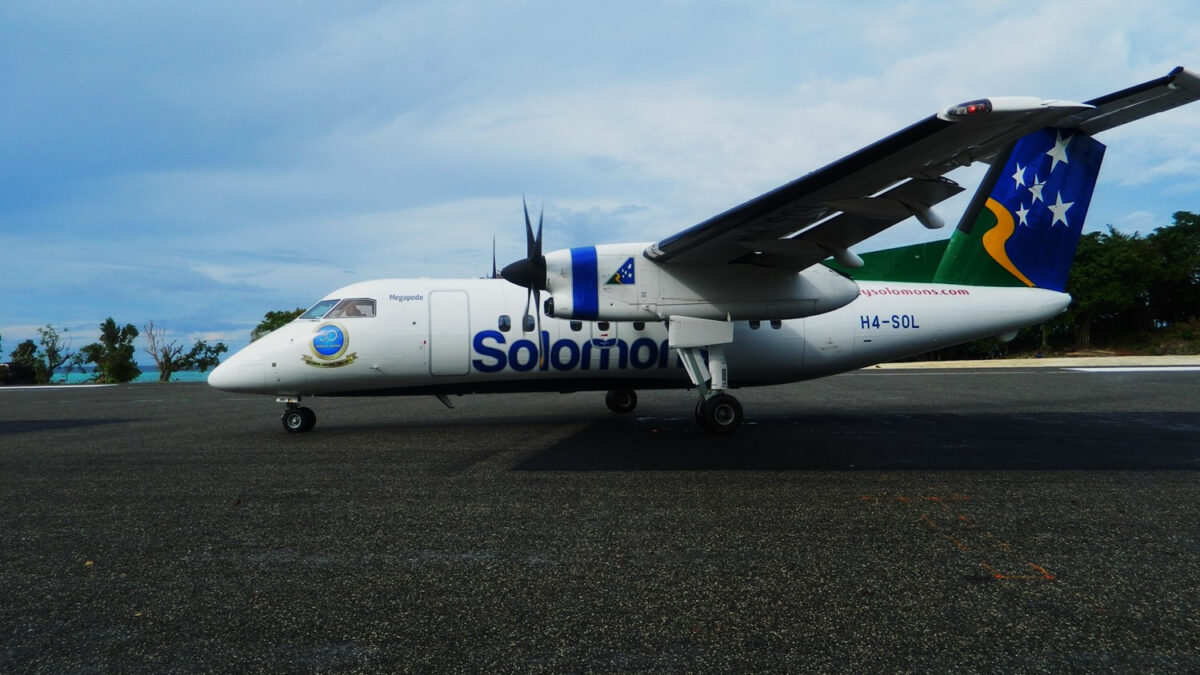 Solomon Airlines Resumes Flights Following Country's Civil Unrest
Ong Jeng Yang, 1 Dec 2021
2 min

read
The Solomon Islands' flag carrier Solomon Airlines has resumed its flight operations after suspending it previously due to the riots in the capital Honiara.
The airline has resumed its regular domestic operations since yesterday, but it will be flying a limited schedule until the country's curfew has been lifted, Brett Gebers, CEO of Solomon Airlines says in a press release, adding that they have carefully evaluated the situation and the current environment, ensuring that it is safe to operate now.
The airline first announced the cancellation of its operations on 25 November through its social media channels, citing safety concerns due to the continuing unrest in Honiara, which is the capital city of the Solomon Islands.
The riots reportedly broke out as residents from the Malaita province, opposed a decision by prime minister Sogavare's government in 2019 to formally recognize China instead of Taiwan. Following the protests, media outlets reported that buildings were set ablaze and shops were looted.
Solomon Airlines says that with the resumption of services, an Airbus A320 has since transported all delayed and urgently needed cargo and medicines to the Solomon Islands from Brisbane.
The airline's one and only De Havilland Dash 8-100 aircraft will return to service, after its maintenance parts have been delivered. The parts are delayed due to the delay airfreight caused by the civil unrest, the statement adds.
The national carrier's third De Havilland Aircraft of Canada Twin Otter has also just returned from a short-term lease to Air Kiribati. The aircraft will be able to start flying again this week and assist the recovery effort, once it has undergone the required maintenance and parts have been fitted, the airline says.
The airline says it is now operating additional recovery flights to clear the backlog of people and cargo affected by the cancellations, but the schedule is still limited by the current curfew imposed in Honiara.
"It will take time to get back to a normal schedule, however, we are moving as swiftly as we can and expect our normal schedule to resume as soon as the curfew is lifted," the airline says.
Ong Jeng Yang
Based in Singapore, Ong Jeng Yang has more than four years of experience working in the media industry.
Related posts
SUBSCRIBE TO OUR NEWSLETTER